For the second year in a row, Vince Sofia of HDeVolution video productions has won 'Best Cinematography Production Camerawork – Film/TV' at the Queensland Multi Media Awards. Announced at gala ceremony on November 12th 2016, these prestigious annual awards cover print, television, radio and multi-media entries, recognising the crème de la crème of regional Queensland media professionals.
Sofia's winning entry, QPWS Chillagoe-Discover Timelessly was shot primarily using a Panasonic AG-DVX200 4K large format camcorder, while a LUMIX GH4  mirrorless camera was used to capture the B-Roll and UAV material.
"It is exciting and humbling when customers using our cameras win such awards, especially when people like Vince Sofia manage it two years in a row! The AG-DVX200 and GH4 work together amazingly well, particularly with AG-DVX200 doing the handheld shooting and the GH4 capturing footage via aerial drone."

– Mathew Alexander, Product Marketing Manager, Broadcast and Professional Video, Panasonic
WATCH: QPWS Chillagoe-Discover Timelessly
Winner, 2016 Queensland Media Awards
Best Cinematography Production Camerawork
By Vince Sofia, HDeVolution
Created for the Queensland Parks & Wildlife Service, 'Discover Timelessly' showcases the Chillagoe-Mungana Caves National Park in Tropical North Queensland, a region rich in geological wonders, colourful history and natural beauty.
As the owner-operator of national multi award winning video production facility HDeVolution, Vince Sofia is known for his exacting standards when it comes to choosing broadcast equipment. We're proud to say that Sofia has long been a champion of Panasonic broadcast and professional AV products.
"I have been proudly using Panasonic broadcast equipment almost exclusively since 2006. The manufacturing standards, particularly the picture quality, have always provided me with the creative leverage and precision needed to provide products that repeatedly exceed our client expectations.

"We added the DVX200 to our camera fleet in January of this year and it's become an invaluable asset for fast-paced 'run and gun' work. The zoomable fixed lens and large cinematic image sensor, all rolled into a conventionally styled camcorder, is an unbeatable package when time and space is at a premium. I especially love the full gamut of manual control and switches that are easily accessed without needing to dive into a menu. Additionally, the DVX200 grades perfectly with the GH4 that we use on our UAV platform and the other Panasonic cameras in our broadcast equipment."

– Vince Sofia, Owner/Operator, HDeVolution
Panasonic AG-DVX200
4/3″ Large Format, 4K/HD Handheld Camcorder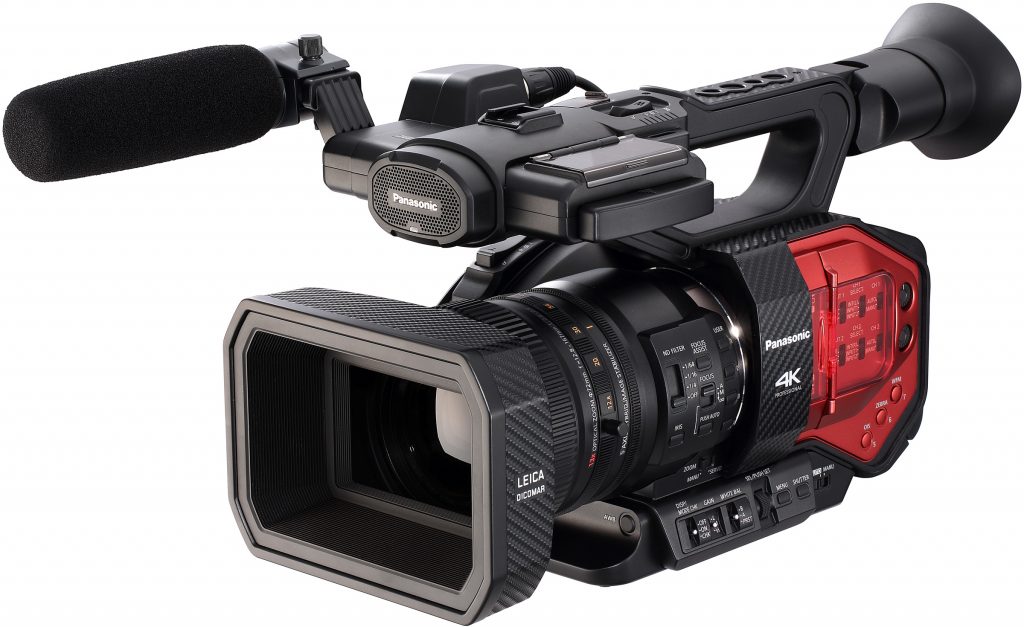 The AG-DVX200EN is the first large sensor, multi-format pro camcorder to capturing 4K/UHD, HD and SD, including cinematic DCI 4K 4096×2160. As a large format 4/3" camera system, the DVX200 provides shallow depth of field/selective focus, a 13x zoom for easy control over image framing, and the ability to track your subject even in fast action.
Read more: 
Panasonic AG-DVX200PJ
AG-DVX200 Brochure
LUMIX DMC-GH4
LUMIX G Series Mirrorless Camera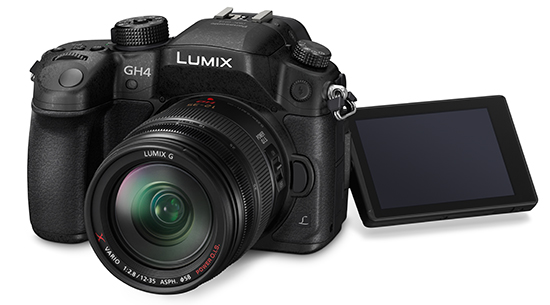 The LUMIX GH4 provides 4K video recording –four times the resolution of Full HD – for absolutely the best possible video quality; as well as offering outstanding still image quality and responsiveness, backed by features to support serious commercial editing and production.
LUMIX DMC-GH4
---
Contact us
Contact us for more information on Panasonic Business products:.