Motel Picture Company is a content production agency specialising in digital and commercial content for major art institutions, exhibitions and artists. For their partnership with the 21st Biennale of Sydney – Australia's largest contemporary visual arts festival – Motel used Panasonic's EVA1 compact cinema camera and GH5 mirrorless camera to shoot a series of artist interviews and b roll footage.
The 21st Biennale of Sydney was held on an island, literally, Cockatoo Island, so there was no 'running back to the car to get something that was forgotten'. Everything that Stef Mileski (Motel Picture Company Director/Editor) needed had to be carried by him. The equipment used needed to be compact, reliable and easy to carry while still being able to let Stef shoot interviews with the artists in situ in lighting and conditions that varied from bright outdoor sunlight exteriors to dark artistic spaces. Stef Mileski joins us here for a Q&A about the experience. Let's dive in!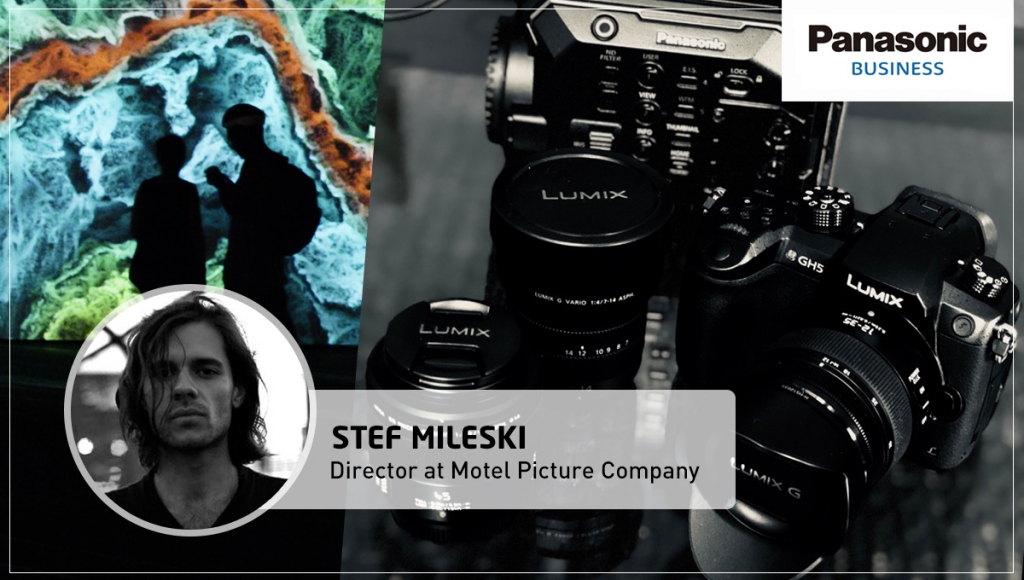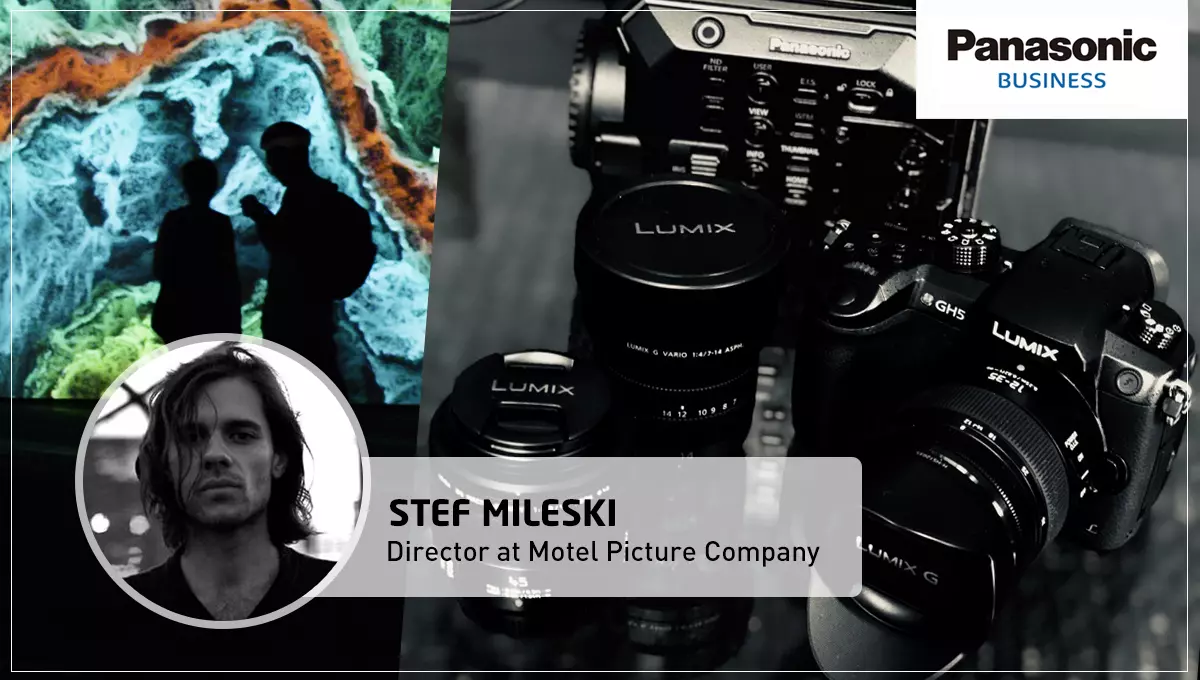 First things first: what was the intended deliverable for this project?
The final deliverables were intended for online and digital use; so desktop, tablet and mobile devices.
21st Biennale of Sydney: Artistic Director, Mami Kataoka
Video Production Credit: Motel Picture Company
What did you think about the weight and ability to operate the cameras?
Both cameras were incredibly light-weight and easy to use. The GH5's impressive image output and stabilisation makes it an absolute dream to work with on one-man band projects. The GH5 is now a part of our permanent kit and when paired with Tilta's G2X handheld gimbal, you have incredible smooth control yielding very impressive results. The EVA1's durable plastic encasing meant it was ultra-light-weight and paired with its pistol grip control proved to be the perfect documentary-style camera with a cinema image quality and impressive high-frame rate output.
As a Major Partner of the Biennale of Sydney, Panasonic projection technology supports Earthworks, 2016 by Semiconductor; Landscape with an Eye, 2018 by Yukinori Yanagi; and OTTO, 2018 by Laurent Grasso https://t.co/9DHXX7tUjF pic.twitter.com/2JG1S1fl5m

— Panasonic Australia (@PanasonicAU) June 11, 2018
Can you tell us about any challenges or obstacles you faced during the shoots?
The cameras were incredibly intuitive and very easy to use, the only challenge we encountered was due to the lack of light in some spaces that we were filming in so we had to employ some third-party noise reduction plugins in the post-production process to eliminate some of the noise due to pushing the cameras ISO / Gain levels quite high.
Talk us through the tech: Codec, frame rate, lenses, lights, tripods, gimbals – we want it all!
Because we were travelling to and from Cockatoo Island and a lot of venues that wouldn't allow us to entirely take over, our set up needed to be very nimble and easy to setup. We had both cameras set as closely as possible at :
Camera Codecs
4K, 4:2:2 / 10 bit, LongGOP, 25fps, Cinelike V
Lenses
Mix of Canon and LUMIX lenses (Canon 100mm Macro, LUMIX 12-35mm f/2.8, LUMIX 35-100mm f/2.8, LUMIX 45mm)
Lights
1x Portable Creamsource LED with V-Lock power
Tripods
1x Miller DS10, 1x Miller DS20
Gimbal
1x DJI Ronin MX
Click on any image below to open the gallery
What about grading?
All projects were graded using the internal Lumetri Colour within Adobe's Premiere Pro CC suite.
And what NLE did you use?
We use Adobe Premiere Pro CC for all our post-production editing.
Give us an example of a camera feature that really stood out for you?
The function to program variable settings on the EVA1 and to be able to switch between these settings quickly and easily was very helpful in the climate we were operating under with very short timeframes with each artist to capture everything we needed.
Panasonic EVA1 Compact Cinema Camera

Cinema-style acquisition in a compact and lightweight form factor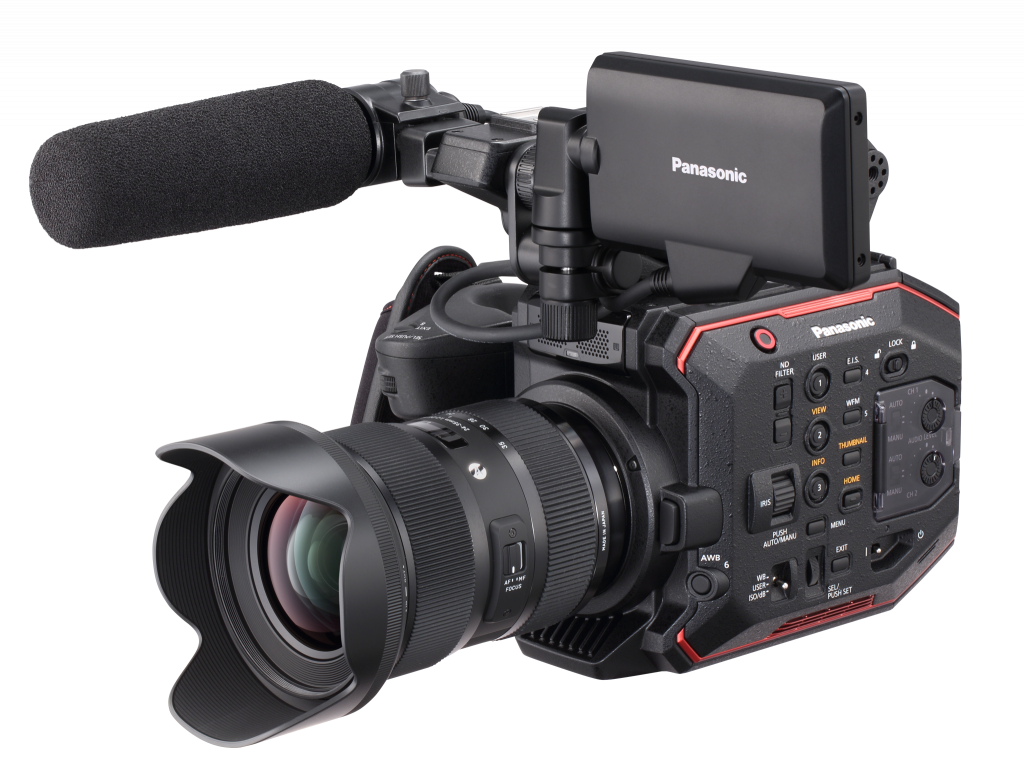 The Panasonic EVA1 is a 5.7K cinema camera positioned between our GH5 4K mirrorless camera and our VariCam LT 4K cinema camera. Compact and lightweight, the EVA1 is tailor-made for handheld shooting, but also well suited for documentaries, commercials, and music videos.
AU-EVA1
Panasonic LUMIX GH5 Mirrorless Camera
Perfect balance of high quality stills and phenomenal video technology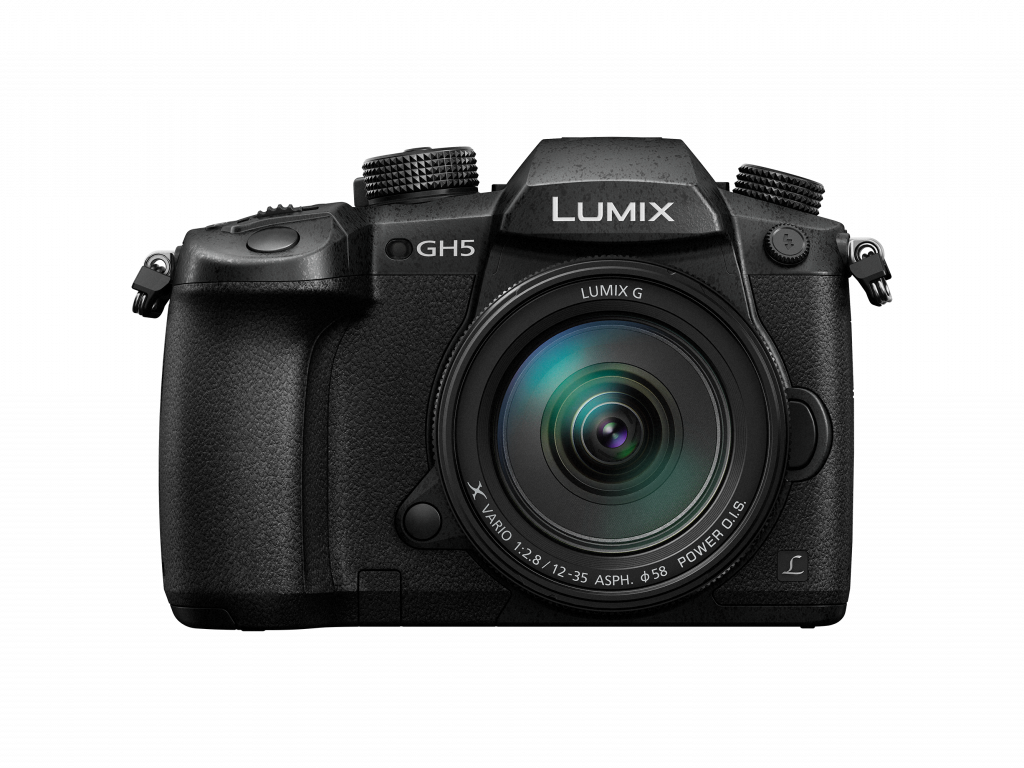 The LUMIX GH5 sets the gold standard in professional 4K video shooting performance and hybrid photography, making it the perfect choice for cinematographers seeking a companion camera or for video makers who want broadcast quality without having to lug around a huge camera with multiple accessories.
DC-GH5
---
Contact us
Contact us for more information on Panasonic Business products:.