As one of the largest and most trusted sources of news gathering and reporting, Associated Press (AP) needs equipment that is reliable, robust and flexible to deliver the constant stream of news coverage to members, commercial customers and global subscribers. This is why AP has selected a full Panasonic P2 broadcast solution supplied by Top Teks to meet the diverse demands of capturing and delivering broadcast news.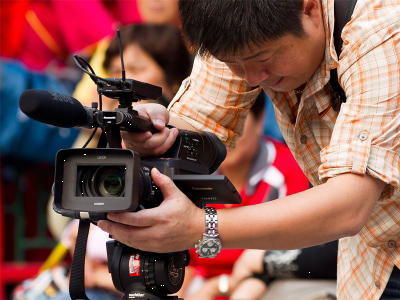 A range of manufacturers competed to provide HD equipment to AP with Panasonic making a shortlist to supply a fuller 'family of P2 solutions' for an extended trial to identify the right products. With great customer care a priority for Panasonic, a partnership was formed with Top-Teks, a leading supplier of broadcast equipment, service and support in the UK.
Top Tek's Sales Director, Mike Thomas said, "At Top-Teks we have been successful in winning and maintaining many contracts to supply the main broadcasters in the UK and throughout the world. Our benchmark engineering facility and showroom based in London enables us to obtain feedback from our customers which in turn we pass on to the manufacturer, in this case Panasonic. We can then add further value to our customer proposition which was and always will be essential for the Associated Press contract."
After the trial, Panasonic was selected and now AP are using a range of Panasonic AJ-HPX2100, HPX3100, HPX301, HPX371, HPX171 and HPX250 broadcast cameras and they have been impressed with the results so far. Dave Hoad, Director of Video Technology at AP, said, "Panasonic have listened to the industry feedback and have made helpful changes in the product cycle development."
In particular, AP have been enthusiastic about the AG-HPX3100 because of its lightweight body design which enables greater stability and mobility, vital for field-based camera teams.
Panasonic, in their partnership with Top Teks, have delivered an integrated HD workflow solution for Associated Press that allows them to meet the demands of delivering news from every corner of the world to all media platforms and formats.
---
Contact us
Contact us for more information on Panasonic Business products:.