We are proud to say that we have firmly established ourselves in a leading position in the Microwave Ovens category winning the prestigious GFK No. 1 Award for the Top Selling Brand in Australia, based on retail sales volume for 2010.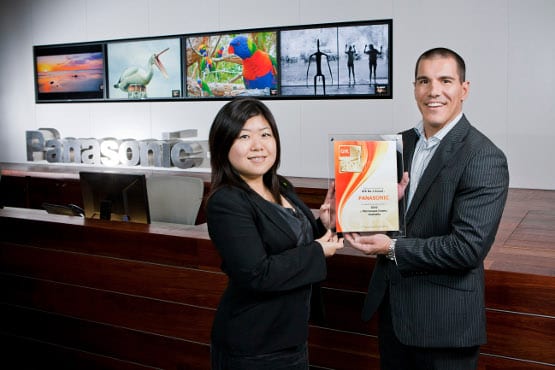 "Panasonic continues to deliver market leading products that integrate innovative features such as Inverter, Genius Sensor Cooking and Flatbed technology that are unique to Panasonic's extensive Microwave Oven range,"
Aki Yamamoto, Product Marketing Manager – Microwaves, Small Appliances and Consumer Batteries, Panasonic Australia
Our Microwaves are designed with convenient technologies and features to complement the fast-paced lifestyles of today's consumer. The company's first Flatbed Microwaves, the NN-CF770M and the NN-SF550W, released in 2010, removed the need for a conventional turntable and gave users more convenience and flexibility with greater space for cooking.
"Panasonic has been delighted with the performance of our line-up in the past year and we are excited to be able to continue to invest in developing our range to further enhance our offering for Australian households,"
Aki Yamamoto, Product Marketing Manager – Microwaves, Small Appliances and Consumer Batteries, Panasonic Australia