Panasonic has released the AG-AF102AEN Memory Card Camcorder, a professional HD camcorder with a large Four Thirds MOS Sensor. Offering maximum creative expression, it combines the artistic aspects of filming with a large sensor and the ease of operating a HD camcorder.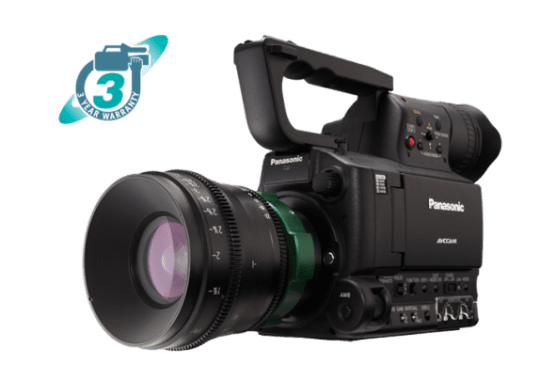 This feature-rich camcorder has a High-Performance 18-bit DSP that is optimised for video processing, a Low-Pass Filter to minimise aliasing, internal Optical ND Filters, Two-Channel XLR Audio inputs and an interchangeable Micro Four Thirds Lens mount, making it ideal to meet professional needs.
A Micro Four Thirds Lens mount means the AG-AF102AEN is compatible with one of the widest range of lenses available. Factor in an enhanced HD-SDI output and an expand focus assist function and the AG-AF102AEN is the smart choice for professional cinematographers who are passionate about capturing high-quality footage.
Find out more about the AG-AF102AEN here.