In 2008, Panasonic led the way with the announcement of the world's first digital single lens mirrorless camera. This meant a lighter, more compact unit that offered the appeal and creative potential of a camera with interchangeable lenses. Now, Panasonic is proud to announce the development of a digital single lens mirrorless camera, the Lumix GH3, which records high quality still images and videos and features a tough body to withstand the harsh conditions of professional use.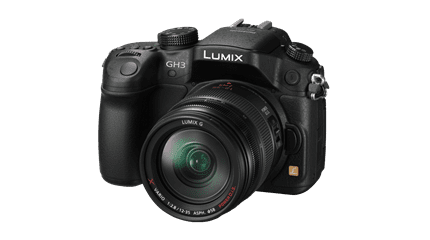 The Lumix GH3, featuring a magnesium alloy full diecast body and advanced splash/dustproof design, is rugged enough to be used under extreme conditions so you can be assured of superb performance every time, wherever the day may take you. The new Live MOS Sensor delivers high-resolution images with minimum noise while the new Venus Engine achieves high-speed, high quality signal processing, both of which make this camera easy to use and a lot of fun to capture images with.
The Full-HD recording functionality of the GH3 features advanced technologies which were developed by Panasonic for its professional broadcasting equipment, with the resulting video quality simply stunning. Meanwhile, a full line-up of lenses is available for the GH3 so the only limit to the types of photos you take is your imagination.
Explore the remarkable potential of the compact, lightweight, high performance Lumix GH3.
Find out more about the Lumix GH3 here.