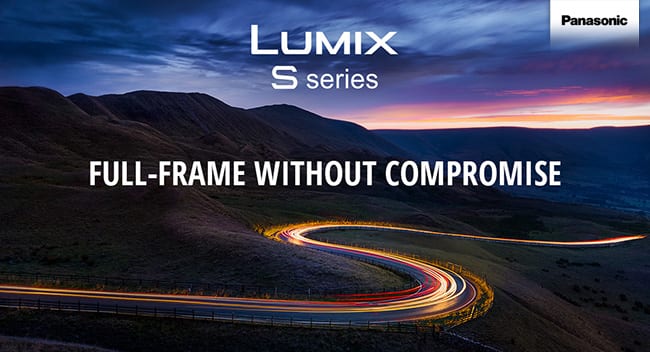 Fresh from Photokina, we unveil the LUMIX S1R and the S1, our first full-frame mirrorless cameras and the world's first* full-frame cameras to support 4K 60p/50p video recording. We're also showcasing new collaborations with cult Aussie photographers; Aubrey Daquinag will inspire you to live a more creative and curious life and Ewen Bell will show you how to capture birds with your camera like a pro.
LUMIX S Series, Full-Frame Without Compromise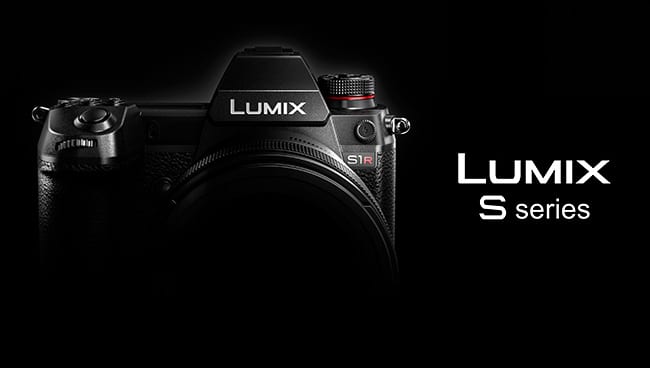 These LUMIX S1R and S1 models are the world's first* full-frame cameras to offer 4K 60p/50p video recording, and the Dual I.S. image stabilisation system.
As the inaugural LUMIX S series models, Panasonic aims to release them on the global market in early 2019. Importantly for the photographer, Leica Camera's L-Mount and our alliance with Leica and Sigma see an impressive array of adaptor-free lenses available at launch.
*World's first in a full-frame digital single lens mirrorless camera, as of September 25, 2018 when announced in Germany, according to Panasonic data
LUMIX S Series
L-Mount & LUMIX Lens
VIDEO
WATCH | LUMIX S Series Camera Unveiled at Photokina 2018
By Scott Mellish, Product Marketing Manager, Imaging – Panasonic Australia
Our local team report in from Photokina, where prototypes of our first mirrorless cameras with a 35 mm full-frame image sensor have just been unveiled.
WATCH ON YOUTUBE
NEW LUMIX AUSTRALIA COLLABORATIONS
TRAVEL PHOTOGRAPHY
Aubrey Daquinag will inspire you to live a more creative and curious life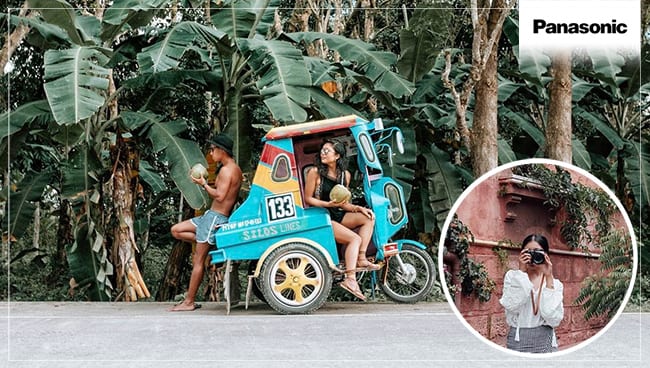 Born and raised in Australia, yet ever so curious about the world, Aubrey Daquinag took her love for photography to start The Love Assembly, a travel and lifestyle movement dedicated to inspiring young women to live a more creative and curious life. Aubrey quickly gained worldwide recognition for quality in travel content creation, partnering with Condé Nast Traveler in New York as the first contributing Australian travel and style blogger and collaborating with major brands across the globe.
Aubrey has spent the last few years making the world her office as she documents her experiences for an ever-growing audience on her social media platforms and in her dreamy debut book, Wander Love.
We'll catch up with Aubrey to chat about her travel philosophy, the digital nomad lifestyle, photography tips, and the LUMIX G9 camera she's using to document her current adventures through Europe.
LAUNCHING IN OCTOBER
LUMIX travel photography collaboration with Aubrey Daquinag
Follow Panasonic Australia on Facebook and Twitter to be the first to know about Aubrey's travel photography updates.
PANASONIC AUSTRALIA ON FACEBOOK
PANASONIC AUSTRALIA ON TWITTER
BIRD PHOTOGRAPHY
Tame the technical challenges of capturing elusive birds with Ewen Bell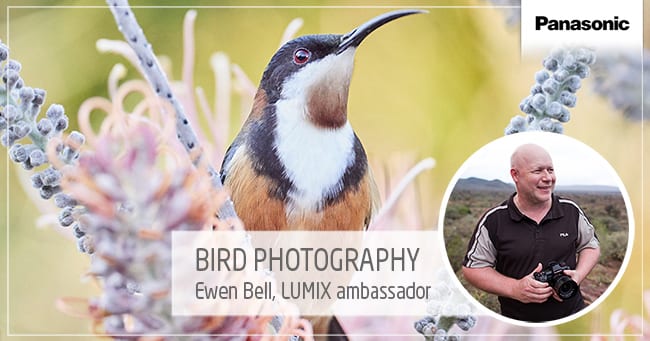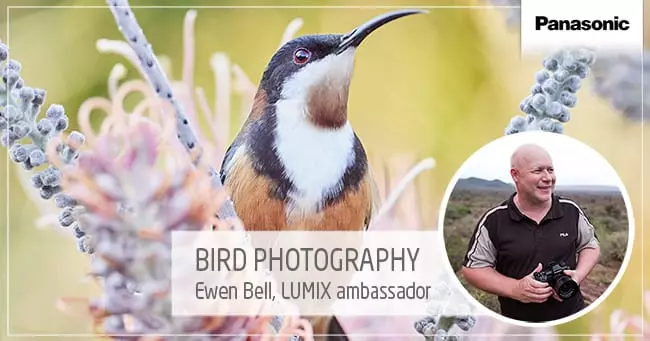 The feathered variety of wildlife has become one of Ewen Bell's favourite photographic pursuits in recent years, so much so that the renowned Australian photographer and LUMIX ambassador happily calls himself a 'bird nerd'. Ewen believes bird photography has never ever been more rewarding than it is today, thanks to better lenses and more convenient camera systems making the experience less of a challenge and more of a joy.
The star player in Ewen's camera kit is our photo-centric LUMIX G9 and he credits this agile mirrorless camera with allowing him to see the world anew. Ewen Bell joins us here for a fascinating chat about his ever-evolving photographic style, favourite camera features, and advice for budding bird photographers.
READ MORE
LUMIX bird photography collaboration with Ewen Bell
Panasonic LUMIX Parrot Walks in Melbourne, Perth and Sydney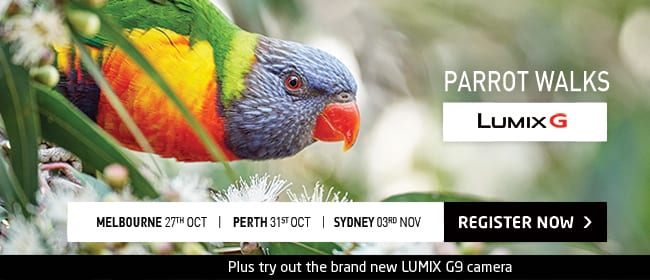 Join Australian bird experts, including guide and author Tim Dolby (Melbourne and Sydney events) and professional photographer and LUMIX Ambassador Ewen Bell on a walking tour as they introduce the art of nature. Plus try out the mirrorless camera that is changing photography, the LUMIX G9.
REGISTER NOW
LUMIX G TRIO
We compare our video-focused GH5S, hybrid GH5 & photo-centric G9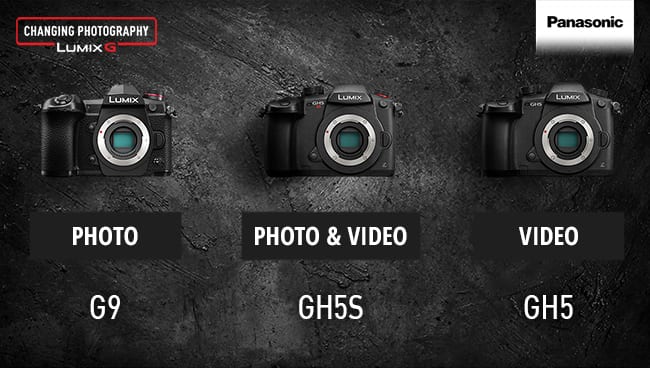 The video-focused GH5S, hybrid GH5 and photo-centric G9 offer photographers and videographers a stunning choice of LUMIX specialist mirrorless cameras. We put them in a side-by-side comparison so you can choose your perfect match.

The
GH5S Mirrorless Camera
is the one for
filmmakers
. Supporting video recording in the highest 4K quality without cropping, a 10.2-megapixel MOS sensor that boosts low-light sensitivity, and Dual Native ISO, this camera produces stunning films, whenever inspiration strikes.

The
GH5 Mirrorless Camera
is the one for
all-rounders
. Offering the perfect balance of high quality stills and phenomenal video technology, it features a 20MP sensor, broadcast grade 4k video recording, breakthrough 6K PHOTO mode, and a powerful DUAL I.S.2 image stabiliser.

The
G9 Mirrorless Camera
is the one for
photographers
. It adds new capabilities for specialised shooting never before seen in this class of camera, such as the unique 80-megapixel high resolution mode, 6K PHOTO Mode burst shooting with no buffer limit, and Dual SD UHS-II Card slots.
READ MORE
Side-by-side comparison: LUMIX GH5S, GH5 and G9 cameras
LUMIX BONUS
Hurry: LUMIX G eftpos® card bonus ends this Sunday 30th September!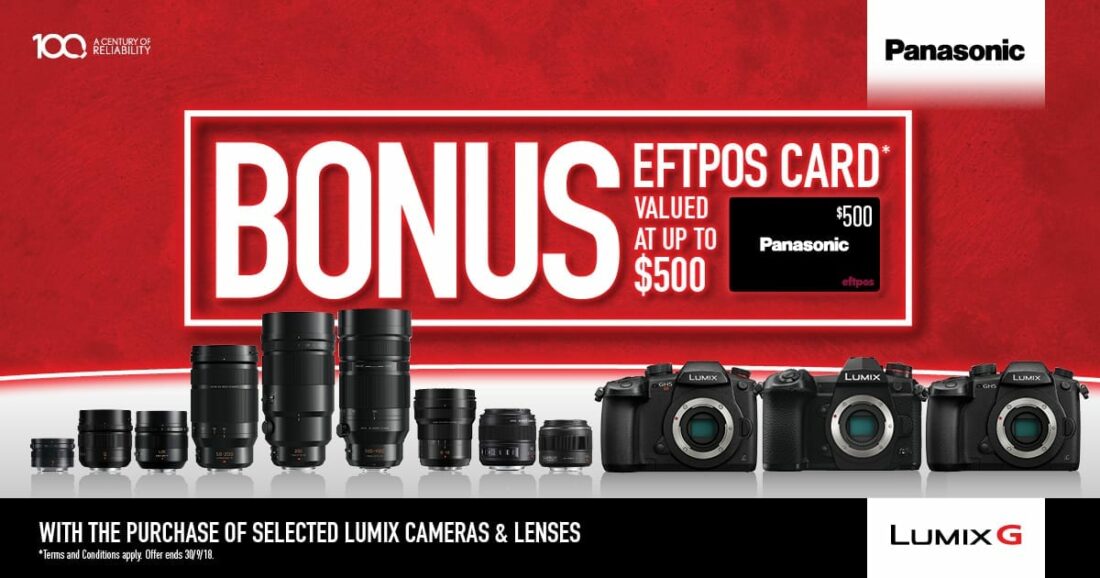 Snap up a BONUS eftpos card valued at up to $500 with the purchase of a wide range of selected LUMIX cameras and lenses before 30/09/18.
LUMIX BONUS