To thank you for Liking us, we thought we'd give you a little insight into…well, you.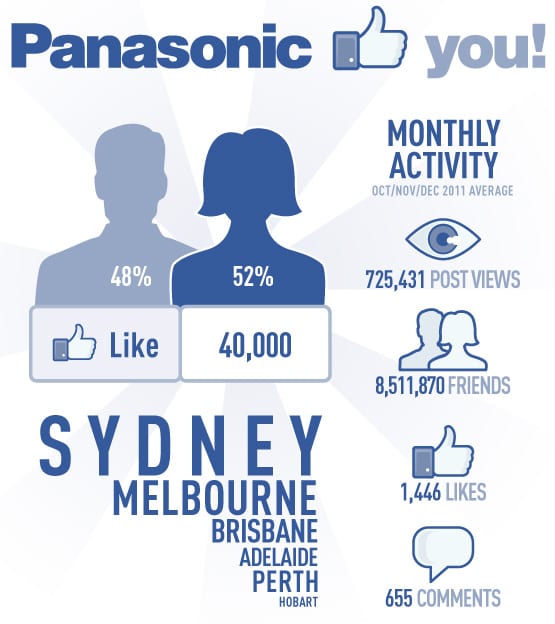 It's an exciting week at Panasonic HQ with our highly anticipated Cool Moments competition launching and reaching 40,000 Likes on our Facebook page.
To show our appreciation, we've created this infographic to show you just who makes up our amazing Facebook community.
If you haven't already, head over to our Facebook page and join in the conversation about new products, reviews and exciting Panasonic news. Ask our team a question about your favourite products or seek advice from the community about products you're considering buying. Whatever it is you decide to do, we'd love to have you as part of our community.
See you there!
Team Panasonic.