Whatever your household needs might be – Panasonic's versatile Home Appliance range has so many innovative ways to help you save time, effort and money.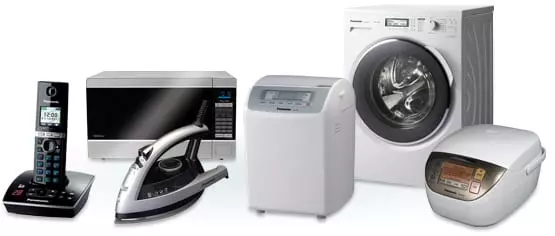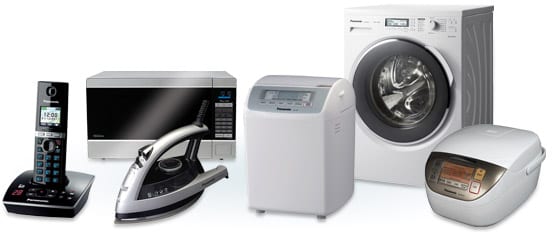 And you don't have to take our word for it. Here we feature reviews and insights from our real world bloggers who recently got a sneak preview of the new Panasonic Home Appliances range, including Washing Machines, Microwaves, Bread Makers and more.
Panasonic Bread Makers Earn Their Crust
Back by public demand – the re-launched SD-2501 Bread Maker incorporates a range of new features requested by its army of fans. And it sounds as though our bloggers have joined their ranks!
The Nerd Mama falls in love with our bread maker:
It's a lovely looking machine, will do three different loaf sizes, loads of different recipes including Basic, White, Wheat, Rye, French, Italian, Sandwich, Gluten Free, Pizza and Bake Only. It's a clever little machine as it can make jams & compotes too! It also includes a 10 minute power interruption protection feature with self-resetting motor protector and a 13 hour preset timer, so users can have freshly baked bread at any hour of the day. I'm a bit in love with this device as I love home baked bread, but my current machine does only white or wholemeal in one size and one crust. I love that the Panasonic has so many options!
Read more of Becci's insights on our bread maker at The Nerd Mama – right here
Check out the SD-2501 Bread Maker here
With Panasonic Rice Cookers – Perfect Rice Is Just the Beginning
The Nerd Mama geeks out over our surprisingly versatile Rice Cookers:
The range of rice cookers is pretty amazing. In fact, it's a bit of an insult to call them rice cookers, as they can do so much more. Not only does this cooker do 4 styles of rice, but it can also cook soups, curries, porridge and even cake! It also has a steam basket that allows you to cook your rice and steam some veggies at the same time. For added convenience, the Rice Cookers keep rice warm for up to 12 hours and have a preset timer of between 1 – 24 hours, allowing users to prepare rice and other steamed dishes ahead of time. The new Rice Cookers also feature an alarm to alert the user when the rice is cooked.
Birdy Num Num (Becci Bird's blog) put the Rice Cooker through its paces:
The newest bread maker model, SR-MS183WST, uses advanced fuzzy logic technology, which means, when cooking is complete, it automatically switches to Keep Warm Mode and the rice is maintained at the perfect temperature. It has eight pre-programmed options, including a handy quick cook feature. It even has a steam program which works well with food like dumplings or healthy vegetables. So really, you may not need any other appliance in the kitchen!
More from Becci on the Panasonic Rice Cooker here
Flat Chat with the New Panasonic 360° Irons
The Nerd Mama got busy with the new Panasonic Iron – and loved it.
Who hates ironing? Sadly, I am not one of those people. So when I saw the new 360° Quick Iron, I geeked out a little.  It has an elliptical soleplate and 74 steam holes!  Not only does this deliver steam to the entire soleplate, but having a pointy bit on BOTH ends means that there's no need to twist my arm around, or fiddle too much with the clothes I'm ironing to get a great finish. There are four irons in the range, from really basic in white and red, featuring a titanium sole plate, to silver and gold which feature a ceramic plate and other features like non drip and auto shut off (gold only). I also like the fact that it looks a little like a space ship, but that's my (not so inner) nerd talking.
Boydo Makes a Call on the Panasonic Cordless Phone
Boydo likes the range offered by the Panasonic 803 Series Premium DECT Cordless Phone – on Boydo's Tech Talk blog:
A gripe that I have found with cordless phones is that range can be an issue if you have a multi-floor house or if you have a sparse property (so maybe a single level house with a large backyard). You might be doing some work in the backyard or up on another level in the house that is out of reach of the cordless base station. To mitigate this issue, the 803 series cordless phones also include a "location free repeater". Much like how a repeater works for Wi-Fi this device repeats the signal from the base station to the phone and vice-versa. If you are looking to maximise range you should place the repeater towards the edge of the existing coverage provided by the base station (but not right on the edge where coverage drops off). Once you have found the best place you can hide it behind a plant or a lamp or somewhere convenient where there is a power socket.
More cordless phone insights from Boydo here on the Tech Talk blog
More on Panasonic's cordless phone range here
Our Ground-Breaking ECONAVI Washing Machines Clean Up
Boydo also reviews the smart and eco-friendly ECONAVI features that make the new Panasonic NA-140VG3WAU washing machine a more efficient wash:
It will measure the temperature of the water and reduce the time of the wash cycle accordingly. A shorter running time will mean less electricity consumed and you get your clothes cleaned more quickly.

It will also spin the drum a few times to determine the mass of the clothes in order to determine how much water to inject into the drum to reduce water usage and energy used to warm the water (if you want to do a warm wash)."
Microwave Ovens: Efficient Inverter Technology Making the Difference
The Nerd Mama discovers a Microwave Oven that can bench more than its weight in the kitchen:
With one in almost every household these days, it is sometimes hard to believe we ever got by without one. And sometimes it can get confusing as to which type you should get, or how big it needs to be. Let's face it – the market is pretty flooded with microwaves. Panasonic's Inverter technology does make their range pretty darned efficient though. Less energy used for the same outcome? Yes please!

The one that really caught my eye, however, was the top of the range, inverter steam combi convection microwave oven. It does everything! It also has "flatbed" technology, which eradicates the need for a huge turntable, which in turn means it is a smaller device, so taking up less of your precious work bench. But they have a huge range, and there would almost certainly be a unit that would suit everyone.
Find out which microwave suits your needs here
Starting to feel at home with the innovative Panasonic Household Appliances range? Get more information on the ways these smart products can help make your life easier, more productive and more efficient.
Plus, find out more about the envelope-pushing Panasonic ECONAVI Technology used in our Home Appliances range here