Every year, one lucky person who registers their product wins $10,000 (RRP) of Panasonic products!
Every time you register one of your products with My Panasonic, you're entered into the draw for an amazing prize pack. Each year, one lucky winner will receive a swag of Panasonic products to the whopping value of $10,000 RRP! Earlier this year, we were delighted to deliver a huge selection of Panasonic products to the winner from 2011, Jim Matthews of QLD! Below is a photo of Jim with some of his prizes.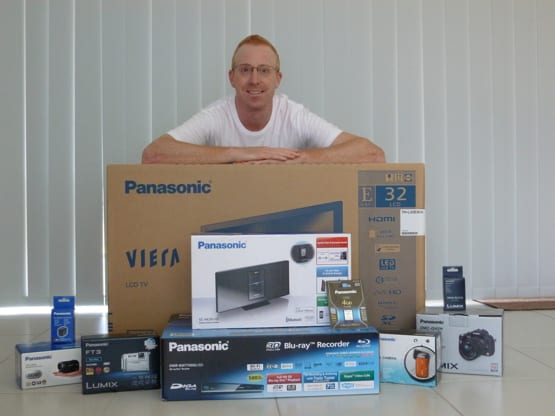 The 2012 My Panasonic Product Registration is now underway and we're excited to be giving away another swag of Panasonic product (valued at up to $10,000). So what are you waiting for? Regster your products now!

There is no better way to get the most out of your Panasonic products than by becoming a My Panasonic member. It gives you the opportunity to access such a wide range of member benefits that it makes sense to sign up.