Electric car manufacturers, Tesla Motors, are bringing their high-end electric cars to Australia and raising some eyebrows with their non-traditional approach. Instead of opening a swag of dealerships, Tesla is taking their car straight to the market via social media and a series of "pop-up showrooms" in shopping districts. These displays give the curious public a chance to learn about Tesla's eco-friendly and uber-sexy cars and even book a test drive.
After successful stints in Sydney's CBD  and Bondi Junction Westfield (click here to watch the video), Tesla's latest pop-up display is open now at the newly-refurbished Macquarie Centre in North Ryde.
So why is Panasonic posting about Tesla? Well, Panasonic Corporation has a longstanding relationship with Tesla Motors, and we recently announced a partnership that will see us producing lithium-ion battery cells for these very clever cars.
Tesla Motors Pop-Up Showrooms
North Ryde | Until Nov 28
Macquarie Centre | Level 2, Macquarie Centre, North Ryde – NSW 2113 Australia
Pyrmont | Until Nov 26
The Darling Hotel Foyer – The Star | 80 Pyrmont Street, Pyrmont – NSW 2009 Australia
Melboune | Until Nov 30
Melbourne Marriott (Entrance) | Exhibition St, Melbourne – VIC 3000 Australia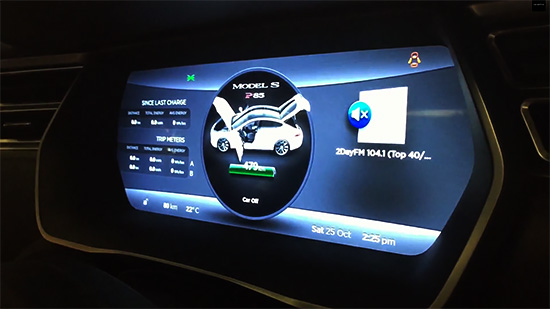 Panasonic and Tesla Motors
Earlier this year, Panasonic Corporation formalised an agreement with Tesla Motors, Inc. to develop the Tesla Gigafactory, a facility which will see Panasonic and Tesla working together to integrate battery precursor material, cell, module and battery pack production in one location.
Tesla will prepare, provide and manage the land, buildings and utilities. Panasonic will manufacture and supply cylindrical lithium-ion cells and invest in the associated equipment, machinery, and other manufacturing tools based on their mutual approval. A network of supplier partners is planned to produce the required precursor materials.
After breaking ground on the Gigafactory outside of Reno, Nevada in June 2014, construction continued during the third quarter of 2014 at an accelerated pace with first cells expected to be produced in 2016 for use in Model S and Model X.
"We have already engaged in various collaborative projects with Tesla toward the popularisation of electric vehicles. Panasonic's lithium-ion battery cells combine the required features for electric vehicles such as high capacity, durability and cost performance. And I believe that once we are able to manufacture lithium-ion battery cells at the Gigafactory, we will be able to accelerate the expansion of the electric vehicle market." – Yoshihiko Yamada, Executive Vice President of Panasonic.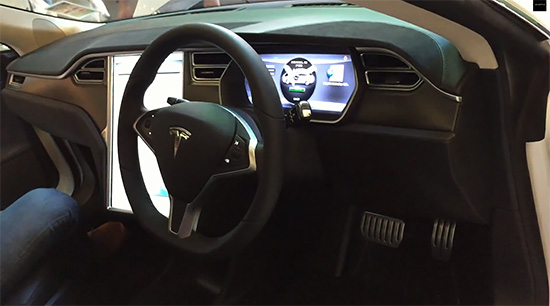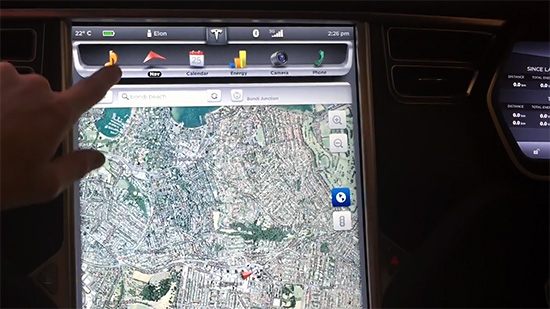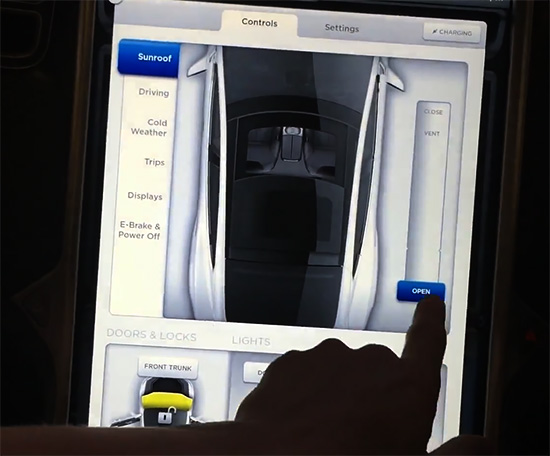 Video | Telsa Model S on display at Bondi Junction
---
Contact us
Contact us for more information on Panasonic Business products:.