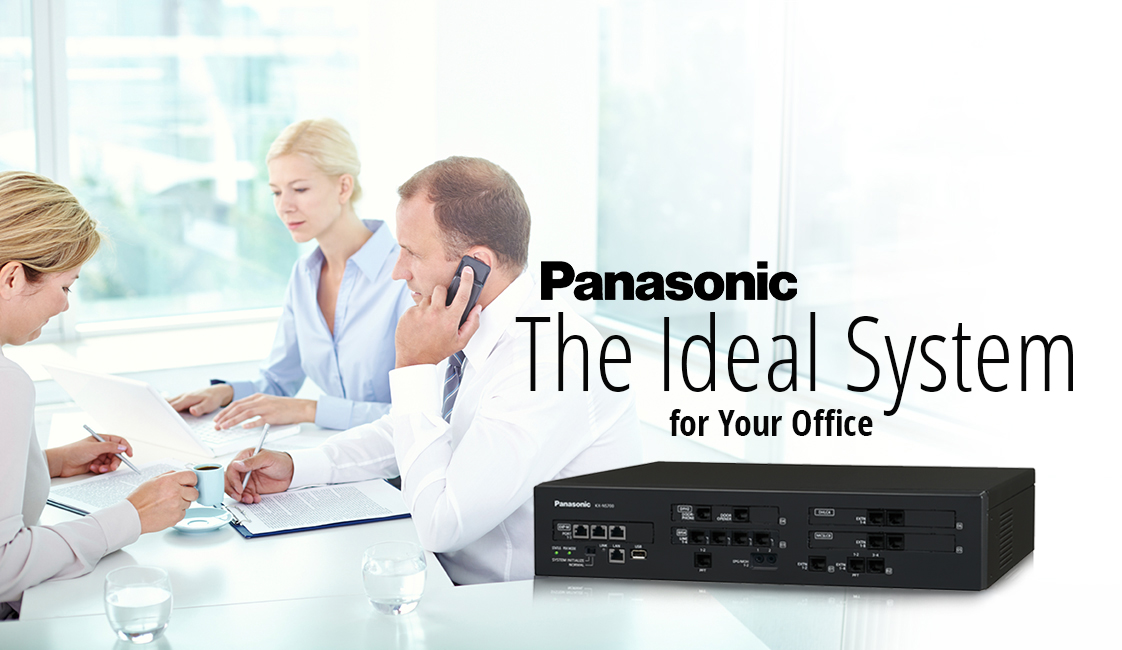 The Panasonic KX-NS700 Compact Hybrid Communication Platform is optimised for the small-medium business market, and is designed to help businesses transition to IP in an increasingly mobile environment. The platform can provide high-definition voice, integration with desktop applications such as Microsoft Outlook, simultaneous routing to an office extension and a mobile phone, and a built-in voicemail system that can notify users of new voice messages via email. Call centre features such as call routing, queue announcement, live status monitoring, activity reports and automatic conversation recording are also included.
"These days, mobility is a key 'must-have' when it comes to business communications. Our KX-NS700 addresses this need with a range of functions, such as third-party softphone compatibility, unified messaging and more. When combined with our upcoming UC Pro Unified Communications software platform, the KX-NS700 becomes a powerful communications backbone for your business.

"Flexibility is another feature which is high on the agenda for most businesses. Not only does the KX-NS700 bridge the gap between legacy and IP-based systems, it also provides inherent flexibility by way of its modular construction. For example, the base unit can accommodate up to 166 extensions but by adding optional KX-NS720 expansion units, this can grow to 262. All of which sees the KX-NS700 ideally positioned to grow along with your business". -Graham Gibbs, National Manager, Unified Communications and Video Conferencing Systems, Panasonic Australia
KX-NS700 HIGHLIGHTS INCLUDE:

One-numbered Extension
Up to two extensions can be assigned the same extension number allowing calls to an office extension to be received simultaneously on a mobile phone for enhanced mobility.
Enhanced Voicemail
Expanded voicemail system is capable of recording up to 24 channels simultaneously and storing up to 400 hours of data, as well as notifying users of new voice messages via email.
Call Centre Solution
Advanced call routing function provides all center functions without requiring an additional CTI server, improving overall efficiency and customer service capabilities for businesses with limited resources.
Auto Recording and Back-up
Voicemail system can be used to automatically record customer conversations and save recorded voice data to USB memory or an external server via the internet to improve the customer experience and provide insights into customer service problems and opportunities.
Web-based Maintenance
Leveraging its built-in web server, functions such as PBX and voicemail are programmable from HQ or remote sites via a web based console. Users can also utilise the web based console to configure terminals.
Learn more about the Panasonic KX-NS700 Compact Hybrid Communication Platform.
Find out more about how Panasonic Unified Communications and Security Systems can help your business.
Contact us
---
Contact us
Contact us for more information on Panasonic Business products:.