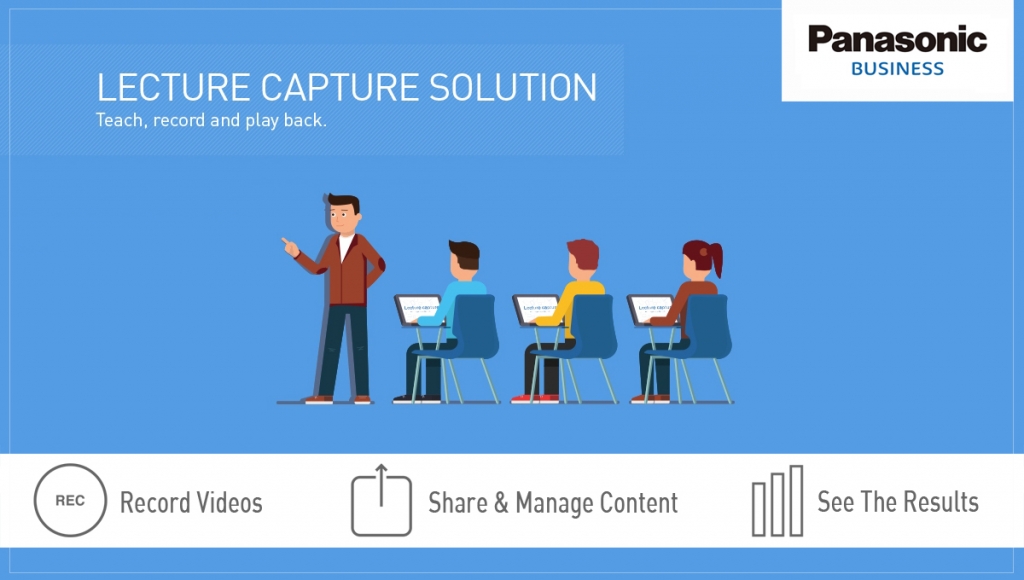 Capturing and sharing lectures online is quickly becoming the future of higher education. Not only allowing students to get more out of the learning experience but also enabling universities and high schools to reach larger audiences, even if they can't attend in person. Lecture Capture is a suite of technology that allows institutions to record classroom or lecture hall presentations and post digital versions online available for either live streaming or download. Panasonic Lecture capture over IP is a cable-free and integrated solution which includes video capture, 4K projection, interactive whiteboard and online publishing (through external software such as Panopto).
Professional cameras: record and share without a cable in sight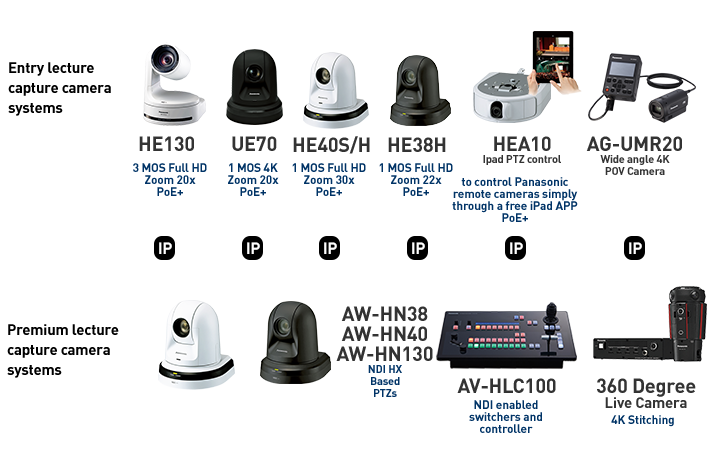 Panasonic Lecture Capture is fully integrated over IP, giving you the freedom to record, share and play 4K video without cables. With an incredibly wide range of capture options, Panasonic is consistently chosen for capture quality and zoom range as well as build design and free software.
All-in-one auto tracking software always keeps you in the picture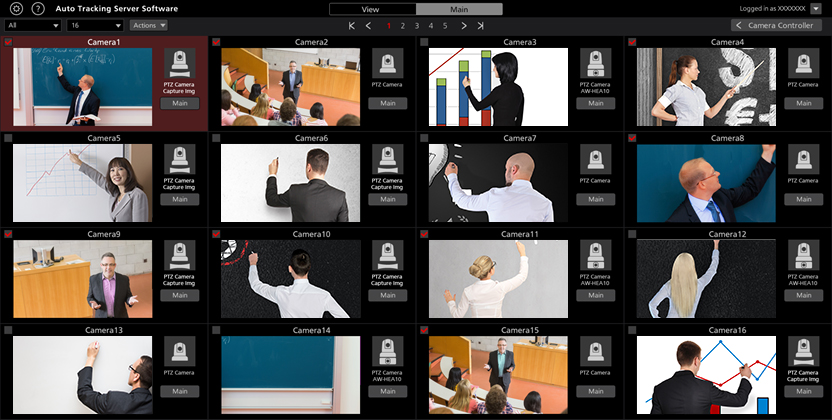 Our easy-to-install auto tracking software uses facial recognition that allows the camera to follow the speaker during the lecture, so you don't need a separate camera operator. Additionally, you keep students' engagement at the highest avoiding large wide angle views not focused on the teacher.
Wide range of projectors with laser technology and 4K resolution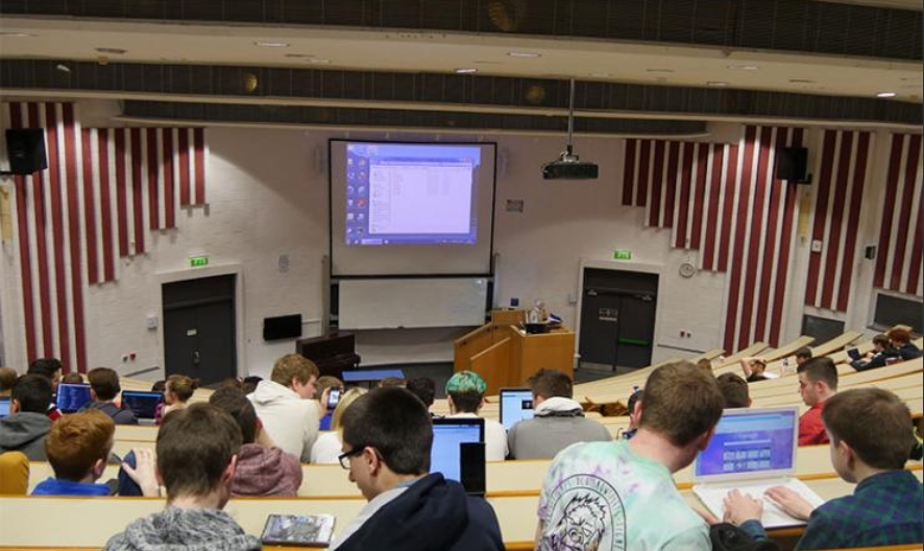 Panasonic projectors are perfect for classrooms and auditoriums. They ensure the visualisation of images, data and video at the highest quality from 3 000 to 30 000 lumens. Plus, with the latest laser technologies they offer the highest reliability and lowest maintenance.
Informative and touch displays deliver the freedom to stand out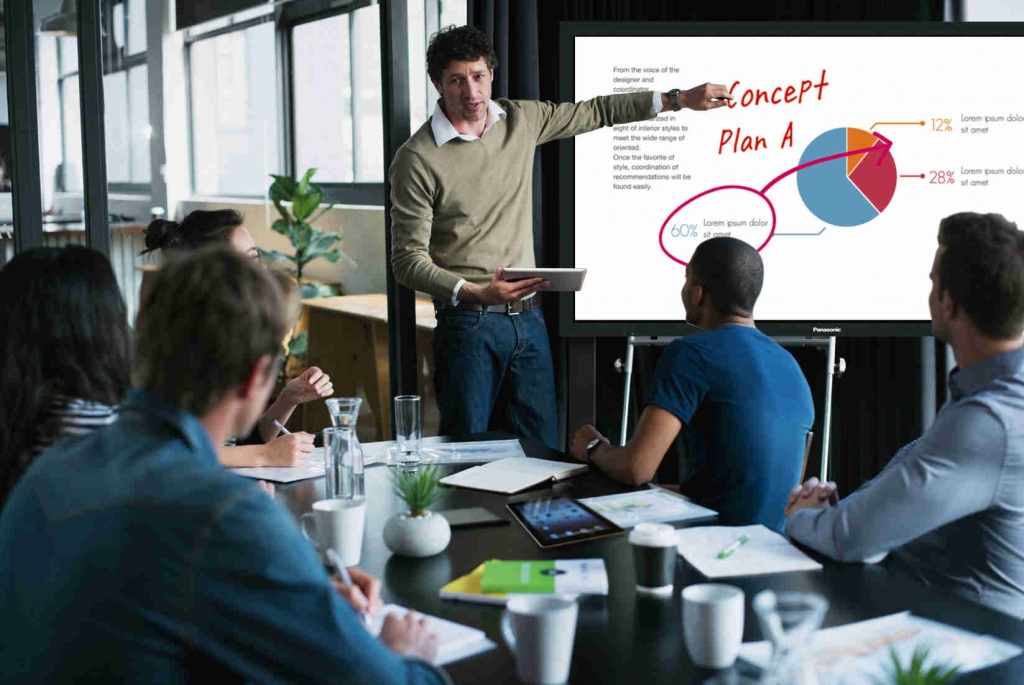 Use Panasonic professional displays to deliver your messages anywhere and interact more effectively with your audience. Our displays have crystal clear images with unrivalled brightness and clarity, from standard flat screens to video walls or touch displays in FHD or 4K resolution.
Hassle-free integration with Panopto software partner solution
With our software partner Panopto, we make it easy for you to integrate our cameras to your system without the need of cables. With this solution you can scale up your use of video, simplify your setup, automate recordings, share the right content with the right students at the right time, begin webcasting with just one click, create interactive video quizzes, and help students quickly get to the content they need with Smart Search.
READ MORE: Panasonic Lecture Capture Solution.
---
Contact us
Contact us for more information on Panasonic Business products:.