The term "4K" is often heard today. While it's easy to assume that it merely describes a more beautiful TV picture, it actually has a much deeper meaning. The jump from HD to 4K is a world-changing transition that President Yoshiyuki Miyabe of Panasonic AVC Networks Company describes as "one of the biggest developments in the last 20 years".
In addition to transforming TV broadcasts and images of all kinds, 4K is going to touch peoples' lives with major solutions in a wide range of locations, including retail stores and art galleries, and a variety of different fields, such as security, architecture, and medicine.
You can learn more about the number of new Panasonic solutions made possible by 4K in this video featuring President Miyabe. Watch the video and read the video's highlights below.
Professionals talk about Panasonic's 4K solutions for a variety of fields
VIDEO HIGHLIGHTS
BROADCAST AND MEDIA
4K camera recorders are transforming production workflow.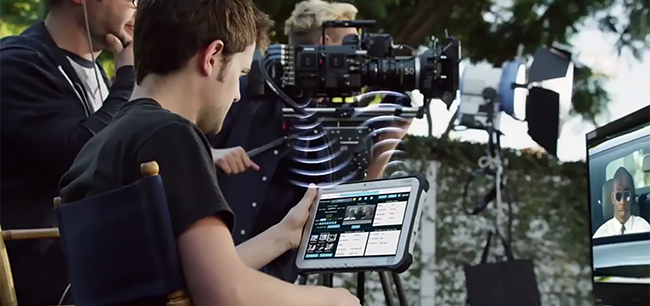 The 4K VARICAM35 can control color outside of the camera – an entirely new concept that Michael Cioni, CEO of a post-production company, describes as "talking to the camera".
NEW | Panasonic Australia has also unveiled the ground-breaking AG-DVX200G 4K broadcast camcorder, a 4/3-sensor large format camcorder with an integrated zoom lens. Available in October 2015, the camcorder seamlessly blends the aesthetics of shallow focus, attractive Bokeh, an amazing 12 stop dynamic range and VariCam style V-Log L processing. Find out more >
4K breathes new into Hollywood cinematography.
According to Nancy Schreiber, a Hollywood cinematographer, 4K is not just resolution, it's also "colors that are true to life and really help an audience member get into the story and really feel the emotions that the director and the cinematographer are creating".
4K enables a richer experience, a more immersive sporting experience.
For David Shin, Senior Vice President of FOX International Channels, 4K offers a much richer experience in the field of sports by "bringing the spectator in the arena."
PHOTOGRAPHY
4K video makes it possible to extract fleeting high-definition photos.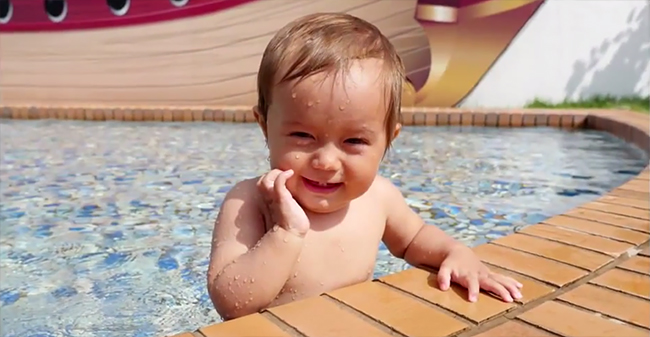 Using the LUMIX GH4 digital camera it's possible to extract single frames from the videos taken with this camera, for use as high-definition photos. For example, you can capture a bird precisely as it takes off, or catch a brief smile from a child's face.
4K opens the door to a host of new photographic possibilities.
Aerial cinematographer Ferdinand Wolf was able to capture extraordinary slow motion scenes with a GH4 mounted to a remote controlled helicopter.
BUSINESS SOLUTIONS
4K panels create retail displays that virtually walk right off the screen.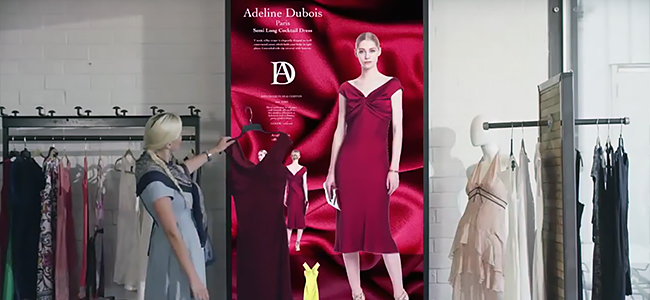 Employing 4K in the fashion industry enables beautiful life-sized displays of products are able to fire up the consumer's imagination.
4K displays in museums allow close-up viewings of breath-taking artworks.
The incredible resolution offered by 4K makes it possible for museums to exhibit images of art works that look identical to the original but allow the viewer go "behind the velvet rope".
NEW | 4K Projectors for extremely detailed, film-like Extra 4K image quality. Panasonic Australia will release in November 2015 an exciting new laser projector, the PT-RQ13K Extra 4K Series. The most compact and lightweight projector of its kind in the world, the PT-RQ13K employs Quad Pixel Drive technology to deliver extremely detailed, film-like Extra 4K image quality. Find out more >
4K monitors for security cameras provide a wealth of new information.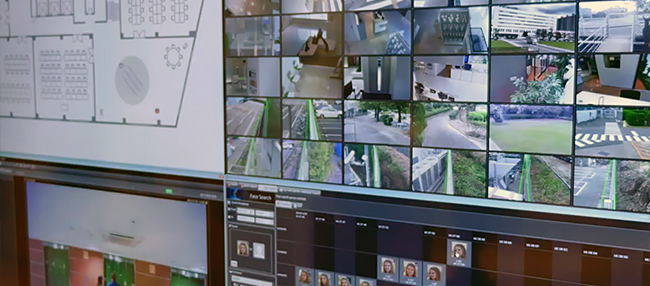 High-definition images on a 4K monitor for security cameras offer more information about customer behavior – and not just from a loss prevention aspect. The intense detail also allows for in depth consumer research.
NEW | 4K security camera for more detail at a lower cost. Panasonic Australia's new 'True 4K' security camera range can effectively cover a field of view four times larger than 1080p cameras and a view nine times larger than 720p cameras. They can also cover two and three times the distance of 1080p and 720p cameras respectively. This has the potential to reduce the overall cost of a surveillance system by up to as much as half, when the reduction in installation, cabling, network costs and maintenance is taken into account. Find out more >
TABLET SOLUTIONS
4K tablets achieve a level of resolution that rivals images printed on paper.
Architect Edward Suzuki praises this image quality, saying 4K "will enhance light, shadow, and shades. A lot of materials that would be difficult to present on paper or monitors would probably be helped".
4K tablets offer clear diagnostic potential in medical applications.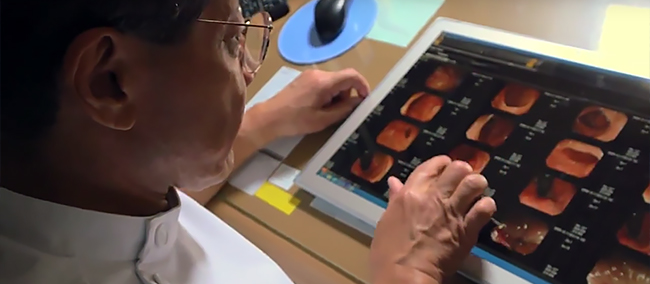 Doctor Hideki Sakamoto is impressed with the potential for applying 4K tablets to medical applications in terms of a unique clarity, saying "the clearer the image the greater the diagnostic power".
Watch the full video on YouTube.
---
Contact us
Contact us for more information on Panasonic Business products:.