Panasonic is pleased to announce that our TH-65VX100 plasma panel has been awarded the prestigious Plasma of the Year at the 2010 Sound and Image Awards.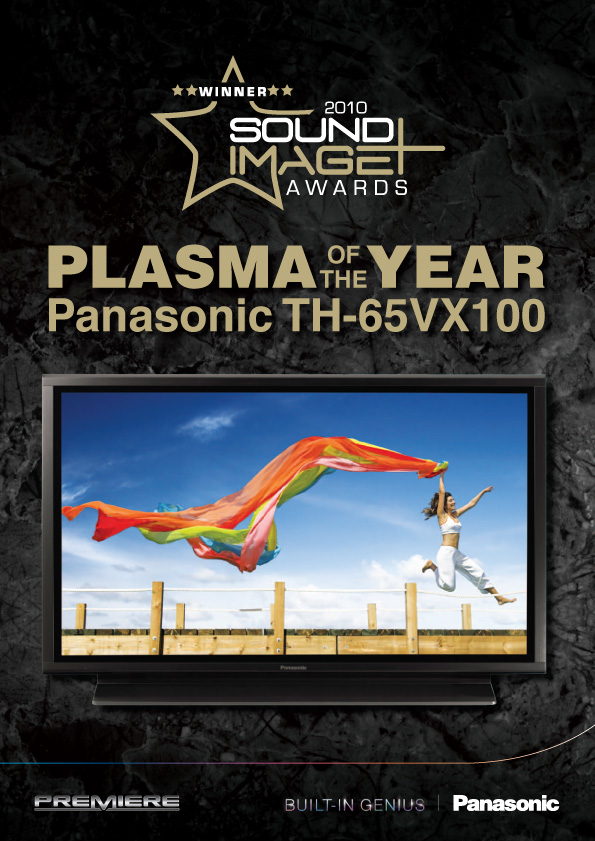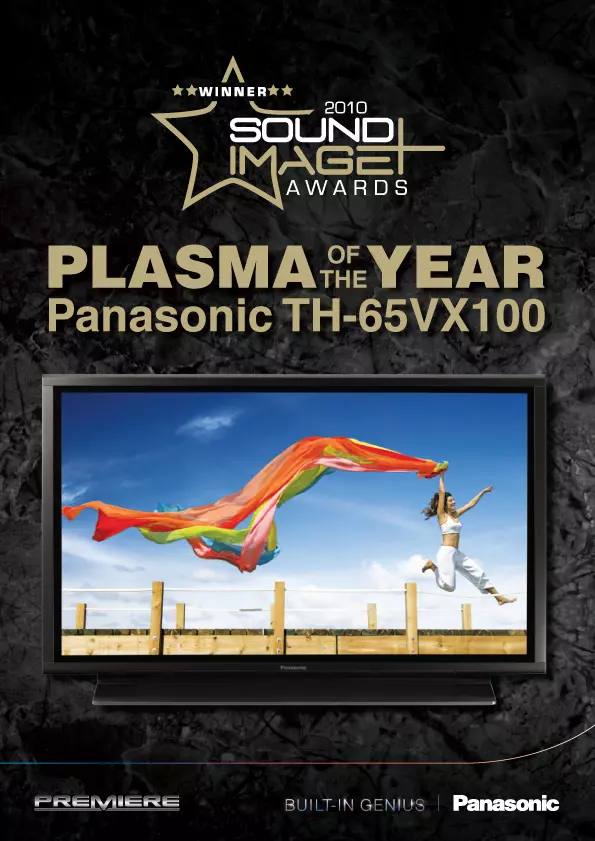 The 1080p Premiere Plasma panel features an expanded colour range that covers 120% of the HDTV colour standard, and a rated 60,000:1 contrast ratio with an industry-leading gradation level of 7,160 steps. Add to that Panasonic's world-leading 18-bit digital signal processing and you've got an image unmatched by any other plasma display on the market
Since their inception in 1989, the annual Sound & Image Awards have recognised excellence in the design, manufacture and installation of home entertainment equipment.
At the awards Panasonic took home 4 awards and 1 highly commended across two categories. Products are evaluated on the basis of the following criteria:
• sound and/or image reproduction;
• value for money;
• features;
• build quality;
• appearance;
• ease of use and ergonomics
---
Contact us
Contact us for more information on Panasonic Business products:.