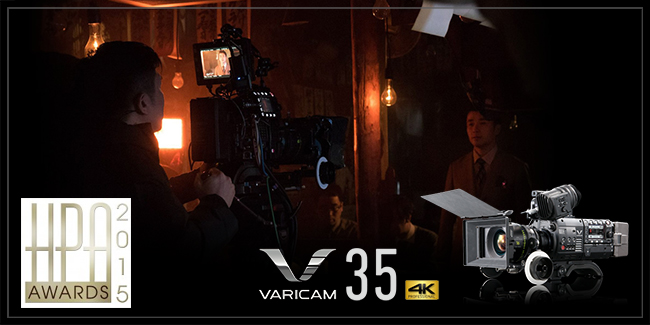 The Hollywood Post Alliance® (HPA) has announced that Panasonic has won their 2015 Engineering Excellence Award for our development of the 4K camera imager in our VariCam 35 4K camera/recorder.
"The HPA's Engineering Excellence Award is a great honor and a testament to our aspirations for the VariCam 35's 4K imager. In the short time, the VariCam 35 has been on the market, prominent Directors of Photography have welcomed its extreme low light shooting, multiple recording formats and in-camera color correction. Our design team is exceptionally proud to receive this prestigious acknowledgment from the HPA."- John Baisley, Senior Vice-President, Panasonic System Communications Company.
About the Hollywood Post Alliance Engineering Excellence Award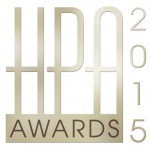 The Engineering Excellence Award spotlights companies and individuals who draw upon technical and creative ingenuity and apply it to real world post production demands while raising the profile of breakthrough technologies. Panasonic will receive this coveted honor will be bestowed on November 12, 2015 during the tenth annual HPA Awards gala at the Skirball Cultural Center in Los Angeles, CA.
About the Panasonic VariCam 35 4K camera/recorder

The VariCam 35 is an exceptional tool for high-end filmmaking, commercials and episodic production as well as live 4K events. The camera provides superb image handling in multiple formats ranging from pristine 4K RAW to more practical 4K, UHD, 2K, HD and HD ProRes capture. Several assets set the VariCam 35 apart from other high-end cinematography cameras, including dual native ISOs of 800 and 5000, allowing DPs to realise incredible image quality in dramatically low light situations; the ability to record three simultaneous video formats (4K + 2K + Proxy, or UHD + HD + Proxy); an optional high-speed 4K uncompressed RAW recorder (CODEX) that captures uncompressed 4K VariCam RAW (V-RAW) at up to 120fps; internal AVC-Intra 4K / 2K / HD recording to 120fps; support for an ACES workflow for full fidelity mastering of original source material; and in-camera Color-Grading via CDLs / 3D LUTs.
Learn more
Panasonic 4K Varicam35 impresses in a test run with Jason Wingrove.
BBC Natural History once again chooses Panasonic VariCam.
Colours of Melbourne: cinematographer puts Panasonic's 4K Varicam to the test.
Panasonic's 4K solutions are transforming the business space.
Check out the Varicam videos
The Varicam HS and Varicam 35
'Colours of Melbourne', shot on the Panasonic 4K Varicam S35 HD
To view this video in 4K, click on the Settings icon (located on the bottom right of the video) and select Quality 2160p 4K.
Behind the scenes of Colours of Melbourne
An exploration in 4K with the Panasonic VariCam 35
Varicam 35: First Look in 4K
To view this video in 4K, click on the Settings icon (located on the bottom right of the video) and select Quality 2160p 4K.
A Testimonial With Suny Behar: The First Production Shot On VariCam 35
VariCam end user testimonial: The legacy continues
Varicam Introduction at IBC 2014
Contact us
Find out more about how Panasonic Broadcast and Professional Video solutions can help your business.
Email: bsgdealersupport@au.panasonic.com
Toll Free: 1300 880 600 (excludes mobiles)
Landline: (02) 9491 7543
---
Contact us
Contact us for more information on Panasonic Business products:.