Panasonic currently has the largest market share worldwide of rugged PC devices and we've been deploying purpose-built rugged mobile computing solutions since 1996. Panasonic Toughbooks and Toughpads are built from the ground up and made specifically for the rugged market, ensuring reliability and durability. This reliability and durability translates to significant financial gains for businesses with mobile workers because our rugged devices last longer and cost less over the time of ownership, not to mention provide increased productivity for the business due to less failures in the field. Let's take a look at some of the purpose-built features make Panasonic Tough devices the best in the mobility sector.
Screen Visibility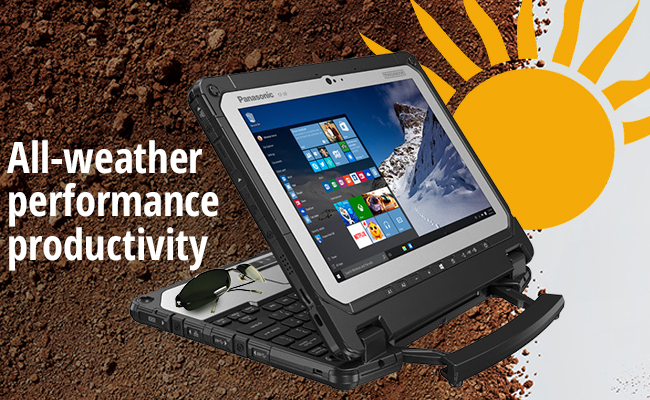 Field productivity demands high brightness displays, low screen reflection, the latest IPS technology, extra-wide viewing angles and high-contrast ratios. Together, they mean Toughbooks & Toughpads deliver more productive all-weather performance.
Reliability & Durability
Fully rugged devices are engineered for IP65 resistance to dust, humidity and water, MIL-STD 810G certifications for drops, shock, vibrations, pressure and temperature, and MIL-STD-461F certification against electromagnetic interference. Panasonic Tough devices are supported with a minimum 3-year warranty; with 4 or 5-year support options.
Vehicle Mounting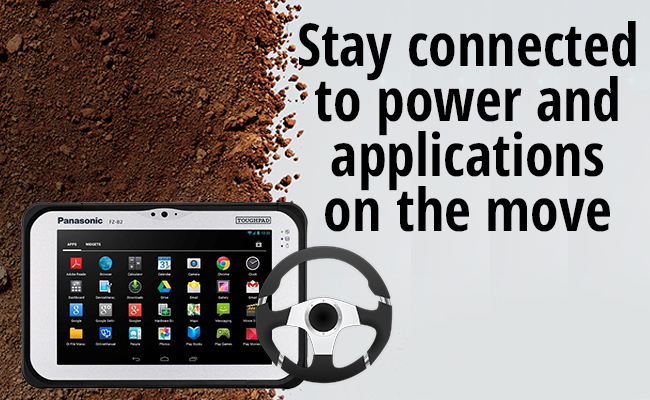 Panasonic Tough IT feature specialised vehicle mounts to stay connected to power and applications on the move. Optional Dual Pass Through functionality supports vehicle mounted antennas to connect more effectively, in more places, more often.
Security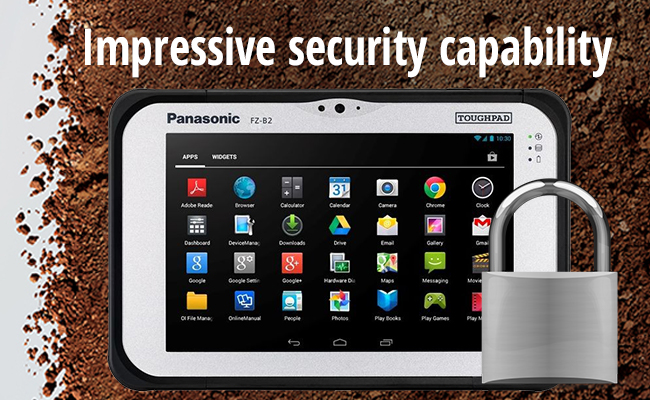 All Tough devices include unique features dedicated to enterprise level security, including Intel TPM™ or ARM TrustZone™ Connectivity Toughpads and Toughbooks are purpose built for field connectivity, with configuration options including 4G LTE, Dual Pass Through capabilities, WLAN, Bluetooth, GPS, USB, LAN, Serial and HDMI.
Mobility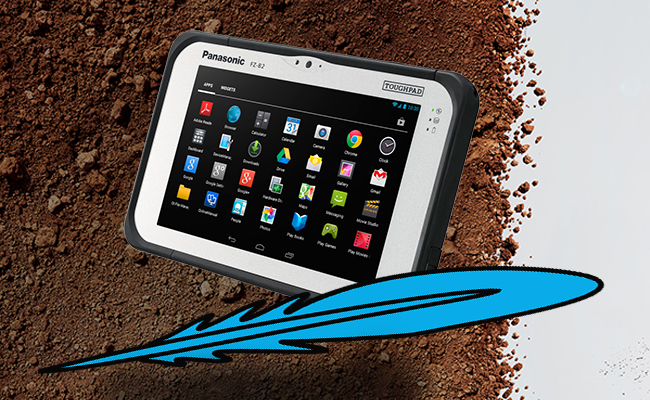 All tablets claim to offer mobility advantages. The Panasonic Tough range starts at just 540g (FZ-M1; FZ-B2) and features the FZ-G1 (world's slimmest, lightest fully-rugged 10.1" tablet) and the Toughbook CF-20 (world's thinnest, lightest fully rugged 2-in-1 tablet PC device).
Voice Capability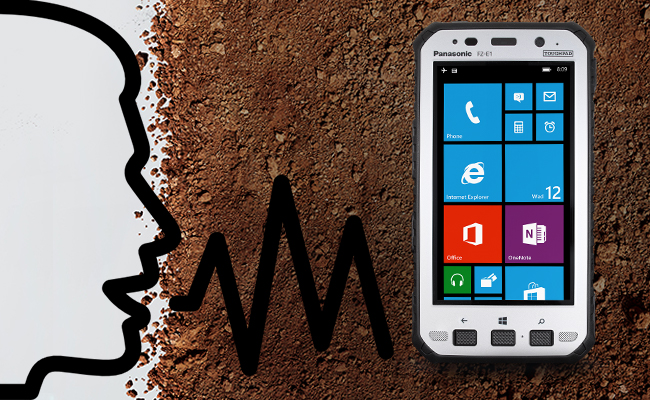 The Toughpad FZ-X1 (Android) and FZ-E1 (Windows) feature voice capability with up to 1000 hours standby time, a triple microphone array, noise cancelling technology and 100 decibel speakers ensuring audio clarity even in noisy outdoor environments.
Ease of Use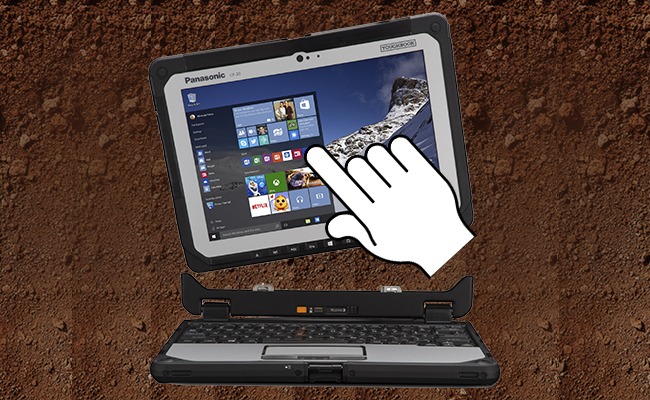 Panasonic's fully-rugged devices feature 10 finger multi-touch screens, which can be used in the rain, in extreme temperatures or while wearing gloves.
Extended Battery Performance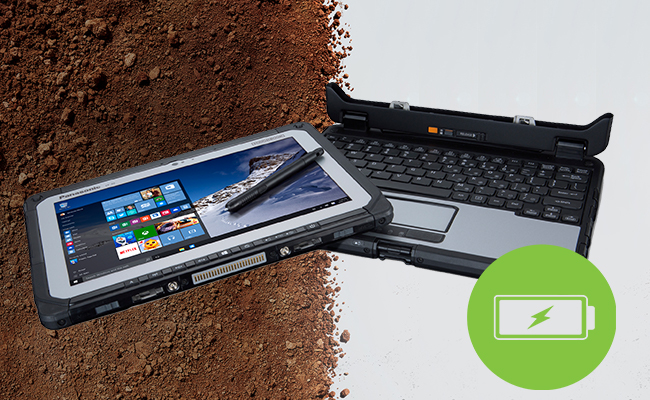 Long standard battery life, optional high-capacity batteries and hot swap capabilities mean your Panasonic Tough devices are ready when you are. For example, Toughbook CF-20 delivers up to 10 hours on one battery, 20 hours on two batteries or unlimited performance with its optional hot swap kit.
*Features vary by model. Please check product spec sheets at www.business.panasonic.com.au/computer-product
---
Contact us
Contact us for more information on Panasonic Business products:.