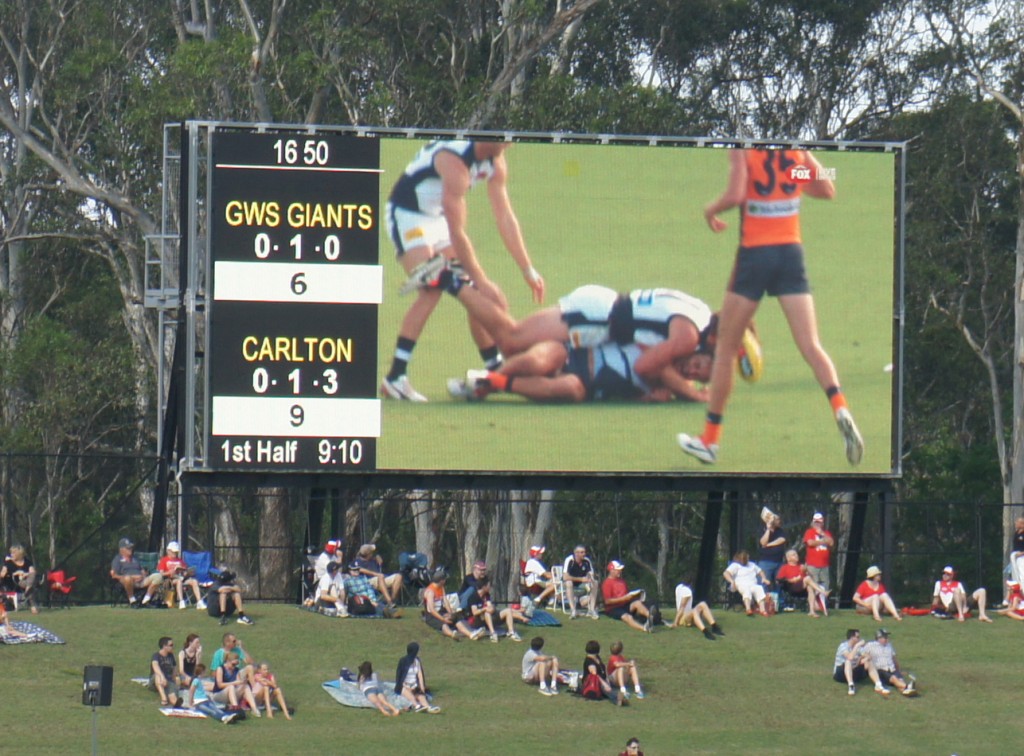 Blacktown City Council's flagship sports venue now boasts a high-tech Panasonic LED Video Scoreboard. The Blacktown International Sportspark Sydney (formerly Blacktown Olympic Park) is an incredible sporting venue, attracting half a million visitors each year who come to soak up cricket and AFL action, and now it's even better with the addition of this LED masterpiece.
The superior technology offered the custom scoreboard ensures excellent outdoor viewing, thanks to the bright LED display and the 140-degree viewing angle that allows every person in the stadium to have the 'best seat in the house'. And at 77.4sqm, the immense size of this screen makes it possible for live action to be displayed at the same time as advertising, sponsorship information, scores and player statistics, without disrupting the viewer's experience of the game.
---
Contact us
Contact us for more information on Panasonic Business products:.