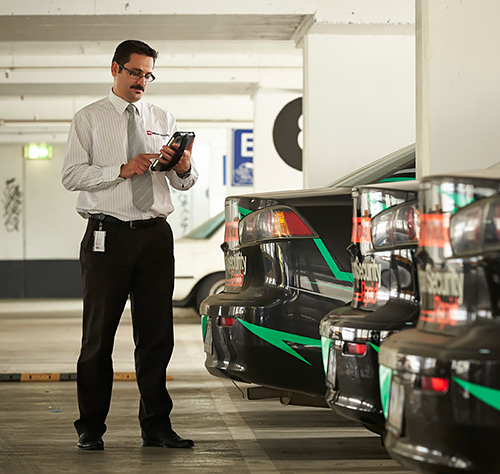 When Wilson Security looked to modernise their mobile workforce's reporting system equipment, they added real-time business intelligence to their security guard division by equipping them with a fleet of Panasonic Toughpad JT-B1 tablets.
The fully rugged MIL-STD 810G and IP65-certified JB-T1 allowed the 3,500 highly trained security guards on the Wilson Security payroll to cut down on the number of devices carried on the job, going from a guard tour wand, smartphone, duress device, radio and notepad and pen to just the JT-B1 and radio.
Wilson Security is the premier provider of integrated security solutions in Australia, offering comprehensive and tailored services that consist of specialist security guarding, mobile patrols and alarm response services.
Jason Lee, Product Marketing Manager for Toughbook, Panasonic Australia, said the reduction in devices has improved business outcomes for Wilson in several important areas.
"From a workflow perspective, replacing multiple devices with the JT-B1 really improves efficiencies. Instead of needing to go back to a central point to download, upload or re-input data, the security officers can now do everything on one tablet, covering each checkpoint in a continuously smooth process. This efficiency also brings a great cost-saving measure, as Wilson have managed to reduce not just the number of devices they have to purchase but the number they have to manage as well," Jason said.
"It's also important to note that with one device, if the guards encounter a problem, they can really focus on the job at hand instead of having wrangle all the gear and technology they were carrying before switching to the Toughpad."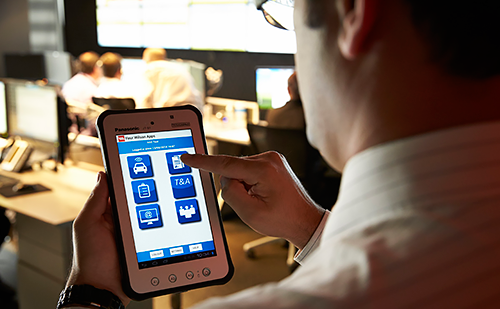 Wilson Security also developed a custom Android app for the JT-B1 that allows officers to send reports straight to the central server in real-time through the tablet's mobile data connection.
David Findlay, project manager at Wilson Security, said the ability to send reports instantaneously enables Wilson Security to respond to events faster.
"Our system notifies the company's maintenance team automatically when we find graffiti or there is a lift entrapment incident," David said.
"The fact that the security officers are entering that information as soon as they come across it means a quicker resolution to that type of incident because the flow of information is much faster."
It's a little device for a big job but the Panasonic Toughpad JT-B1 tablets is clearly well-equipped to handle the rigours of an active workday, and easily matches the strength and the toughness of the guards carrying it at Wilson Security.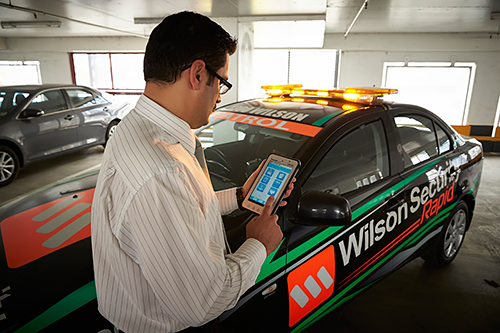 Check out our Toughbook range.
---
Contact us
Contact us for more information on Panasonic Business products:.