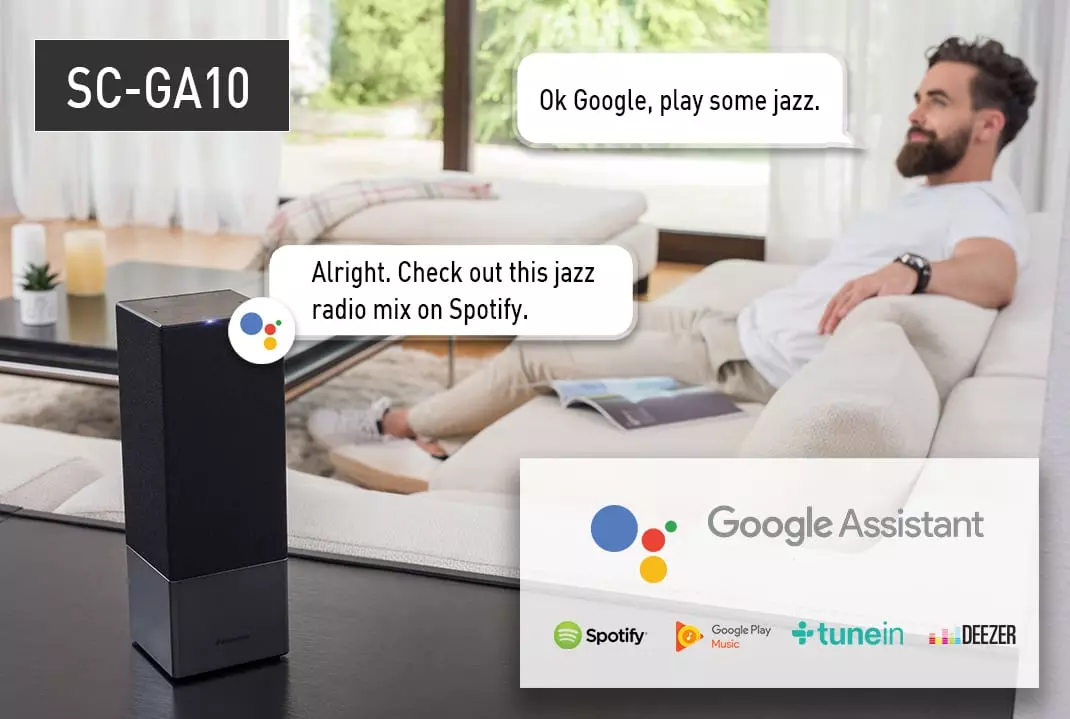 We're excited to introduce the new Panasonic smart speaker with built-in Google Assistant. By a simple voice command, the GA10 can stream music, answer questions about the weather and even control other compatible integrated speakers and smart devices to provide a seamless, coordinated experience. What's more, Panasonic's premium audio technology has been fully incorporated to achieve extremely rich and robust bass, filling any room with impressive sound. The GA10's simple yet sleek, modern design will also blend seamlessly into any room interior.
Watch the Panasonic GA10 in action
Meet your Google Assistant. Ask it questions. Tell it to do things. It's your own personal Google, always ready to help. Just say "Ok Google" to start a conversation.
"Ok Google, play my drumming playlist"
For the musicians.
"Ok Google, what's the weather today?"
For the busy executives.
"Ok Google, play my dinner playlist on the living room speaker"
For the families.
"Ok Google, how long will it take to get to the nearest airport?"
For the travellers.
Serious sound just got smarter
Core features overview.
Premium hi-fi audio technology
See the sound difference.
Explore more with the Product Guru
Take an insider's look at the GA10.
Read more on Panasonic blog
Launching speakers with Panasonic sound and Google brains.
SC-GA10 | Google Assistant Speaker