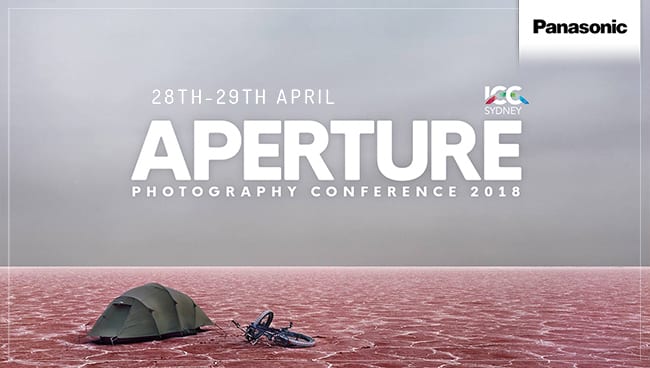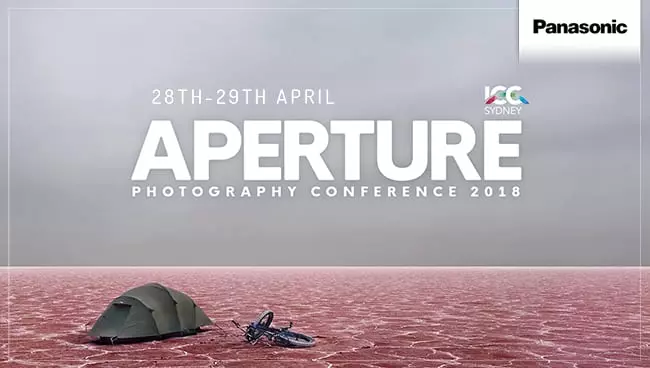 Featuring some of Australia's finest photographers, the inaugural Aperture Australia photography conference is the first of its kind in Sydney with eight industry heavyweights including pioneering Australian landscape photographer and LUMIX ambassador Ken Duncan. As an event partner, Panasonic is even able to offer our readers a substantial $150 off tickets for the full weekend, using our exclusive code.
Aperture Australia 2018
Sydney International Convention Centre, Darling Harbour
28-29 April 2018
www.apertureaustralia.com.au
Discount Code: PANASONIC150
TV personality and journalist and avid photographer, Ray Martin, will take the reins as host of the event, which will see the guest speakers deliver a memorable experience to attendees.
"There's never been a photography event like this in Australia. Ticket holders can access advice from influential, award-winning Australian photographers whose images have made an impact far beyond our country's shores. I'm excited to explore the raw stories behind their most iconic shots, which they are sharing to inspire others pursuing a career in photography. Most importantly, this conference recognises photography as the art form it truly is, and as a keen photographer myself I'm proud to be a part of that celebration."
– Ray Martin
Over two days, 1,000 amateur and professional photographers can immerse themselves in the world of photography, and develop their skills, knowledge and connections by hearing firsthand experiences and insider tips from some of the nation's most successful photographic pioneers.
Tickets are available through www.apertureaustralia.com.au from AU$495 for a Weekend Pass to AU$900 for a premium VIP seat. Remember to use the PANASONIC150 code when purchasing to redeem you $150 discount.
There is an exclusive opportunity for one semi-professional photographer to win an all-access VIP weekend pass to the conference (valued at AU$1,800), including on-stage interview with Ray Martin to showcase their photographic work, meet and greet dinner with the speakers, plus the guaranteed best seat in the house for each talk. To enter, individuals must complete the entry form at www.apertureaustralia.com.au/competition.