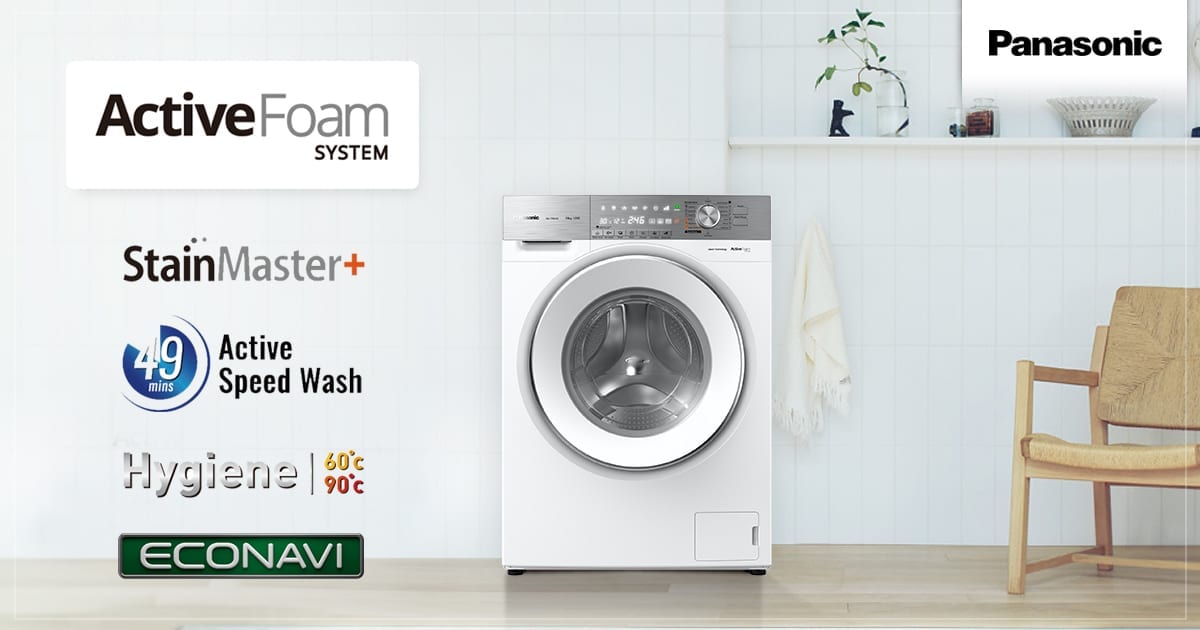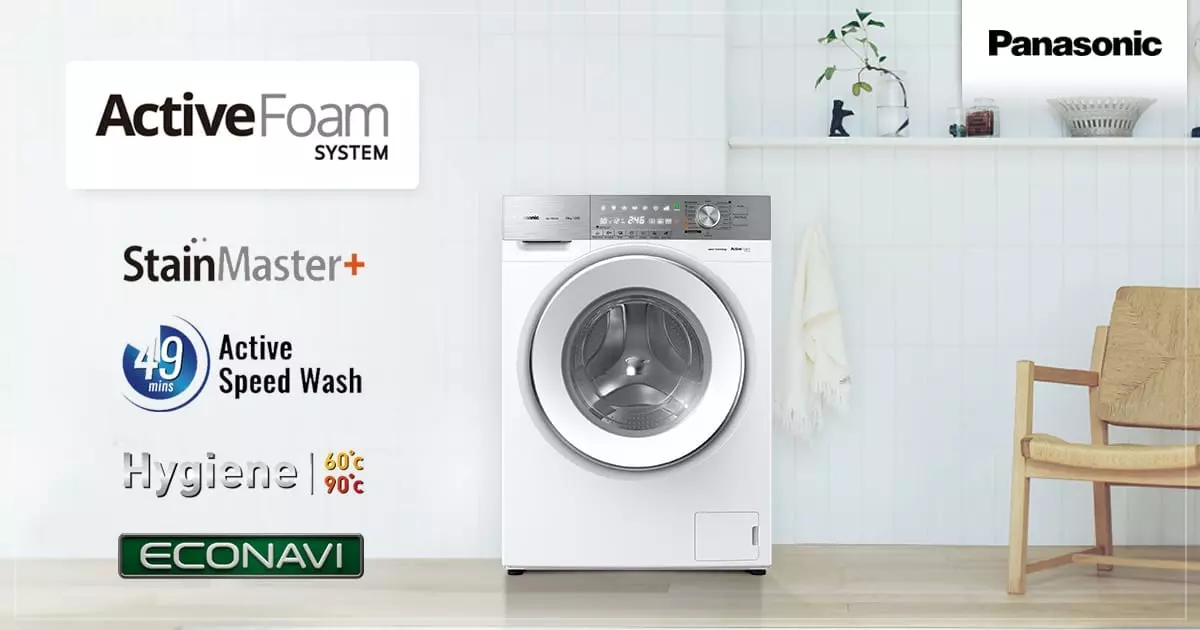 Panasonic's 10kg new front load washing machine will do the dirty work for you, using powerful technologies designed to lift dirt, remove stains, and remove bacteria and allergens that irritate sensitive skin.
Concentrated foam removes stubborn stains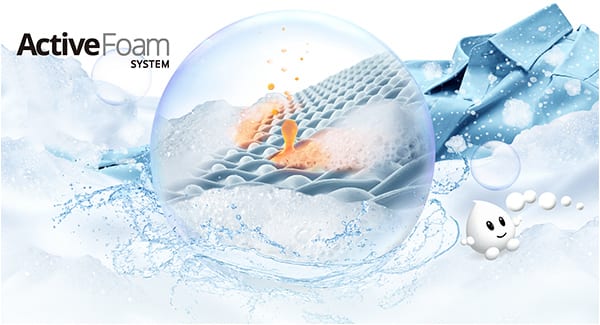 The higher the concentration of foam, the better the washing performance. That's why we've developed an ActiveFoam system that creates fine, high-density foam to lift, separate and remove dirt from deep in fibres and ensure a sparkling clean wash.
Incredibly effective speed wash setting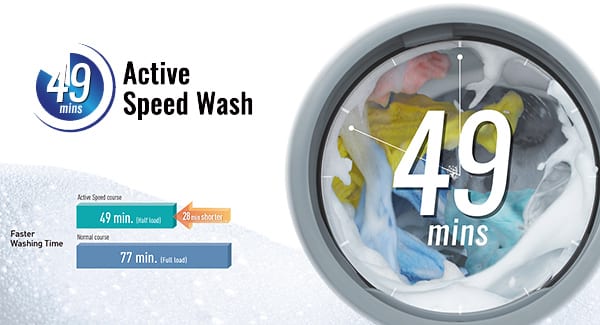 In a hurry but don't want to sacrifice deep cleaning power? The Active Speed Wash setting combines with our ActiveFoam system to deliver a superb result in just 49 minutes, using highly concentrated foam to penetrate deep into fabrics and wrap around stubborn stains to lift off dirt.
Intensive auto stain removal technology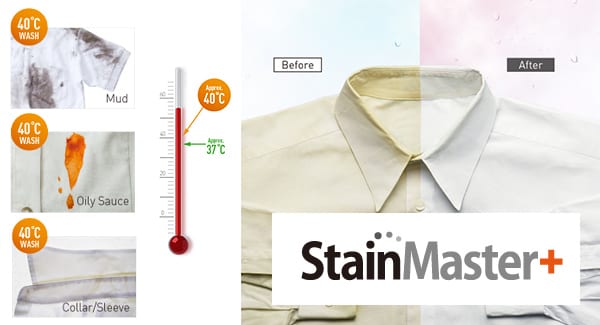 Don't waste precious time with manual scrubbing and soaking the kids' sports gear to mealtime spillages and stained business shirts. StainMaster*1 offers three presets work on those common and stubborn stains – mud, oily sauce, and collar and sleeve grime. The machine removes stains efficiently and effectively by washing and soaking clothes in a 40-degree warm detergent solution, and automatically selecting the best washing sequence.
Hygiene setting removes bacteria and allergens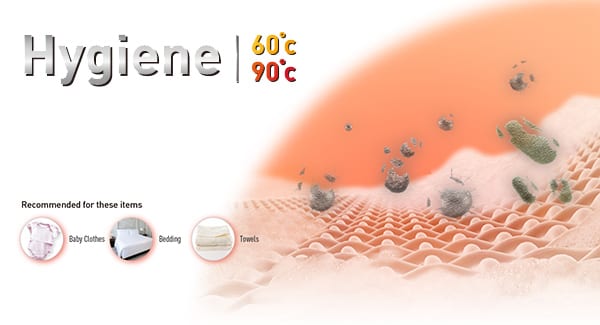 Take special care of the family with the hygiene setting, which washes clothes with a hot 60 degrees Celsius / 90 degrees Celsius setting, removing bacteria and allergens that irritate sensitive skin. This is ideal for washing babies' items such as clothes, towels and bedding. In addition, Tub Clean removes stains from the inner wall of the outer tub to avoid bacterial growth. A prompt to activate Tub Clean appears after 50 wash cycles.
Stylish design with user-friendly touch-controls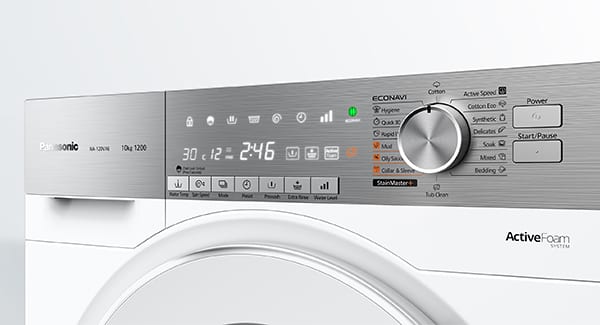 The stylish and user-friendly LED touch control panel and settings dial are easy to read and operate. You can select washing programs at the touch of a button – with convenient pictures for preset modes – to suit the requirements of each laundry load. Bright LEDs make the large display easy to see and operate, even in dim lighting.
Automatic eco-savvy energy and water savings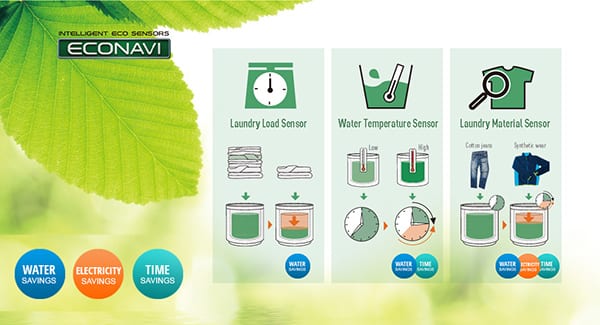 ECONAVI technology creates the perfect wash and takes the burden out of energy saving in the home. It wastes less water and energy by using intelligent sensors to detect the volume of laundry, the water temperature and the laundry material, and select the most efficient wash cycle.
*1 StainMaster available with NA-120VX6WAU only