Scott Mellish, Panasonic Business Manager for G Series Australia, got his hands on the new LUMIX G7 mirrorless camera and went straight to work making a video tutorial (watch on YouTube) on the cameras 4K Photo features for all you LUMIX camera fans.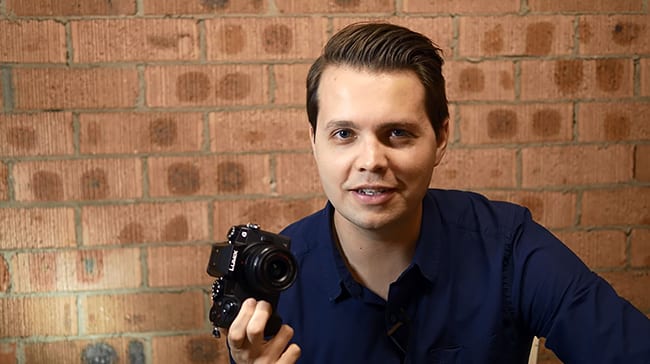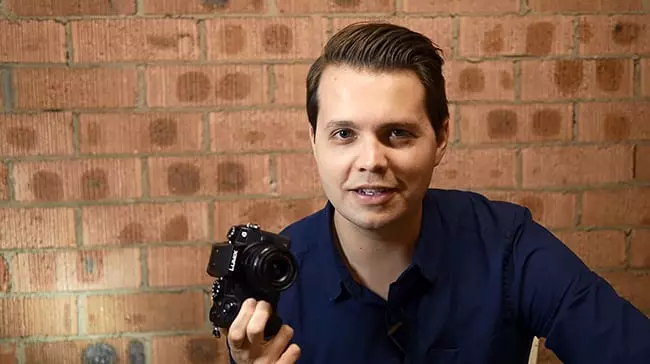 Unfamiliar with 4K? Essentially, it's a video format that provides four times the resolution of Full High Definition, giving you a 'burst' or a video where every frame is an 8MP still. While that may sound like smaller resolution than you are accustomed to working with, it's still more than enough to an A3 sized print with good detail. What's more, because the G7 record 4K at 30 frames per second, you can use it to capture moments that would usually flash by way too fast for your shutter finger to catch with a regular camera.
Let's go through these 4K Photo modes one-by-one with Scott
4K Burst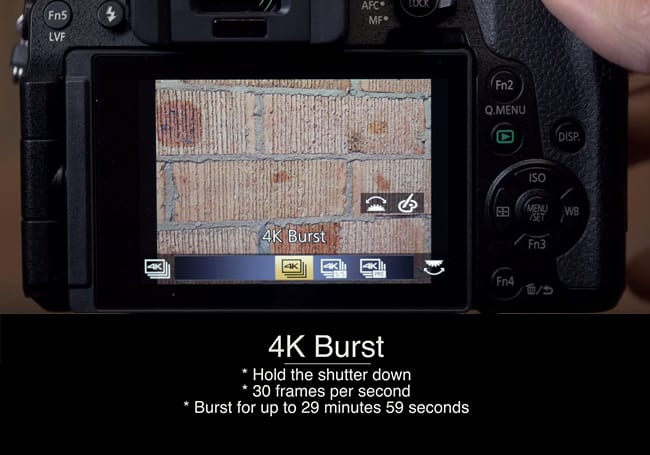 The first mode Scott demonstrates is 4K Burst. This one works like a conventional burst mode. When you hold the shutter down, you burst your shots. When you let go of the shutter, your burst sequence finishes. The beauty of this that while you are holding the shutter, you get 30 frames per second, as a 4K photo/ 8MP high-resolution still.
4K Burst (Start/Stop)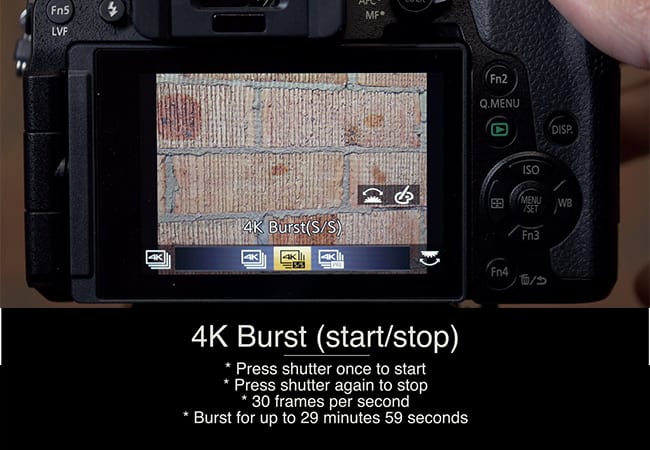 The second mode in Scott's tutorial is 4K Burst (Start/Stop). With this feature, instead of holding down the shutter for the duration of your shoot, you simply press it once to start, and then press it once to stop. After that you can go through and select the frames that you want to save.
4K Pre-Burst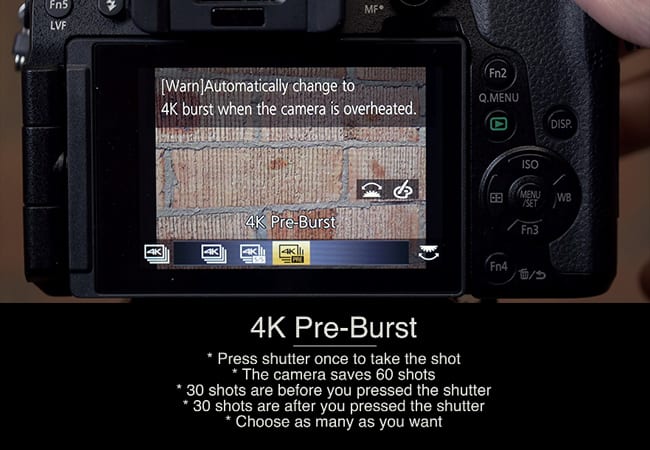 Now Scott gets to 4K Pre-Burst, which he considers to be the most exciting 4K Photo mode on the G7 mirrorless camera. With Pre-Burst, you only press the shutter button at when the moment you want to capture happens. Unlike most cameras where the moment of, say, blowing out the candles on a birthday cake, is easy to miss, the G7 has a secret weapon. With Pre-Burst, once you press shutter button the G7 will 30 frames from the second before you pressed the button and 30 frames from the second after! That's 60 frames in total that ensure you will capture the perfect moment, even if your own timing is off.
Scott experiments with the 4K Photo Pre-Burst and balloon full of water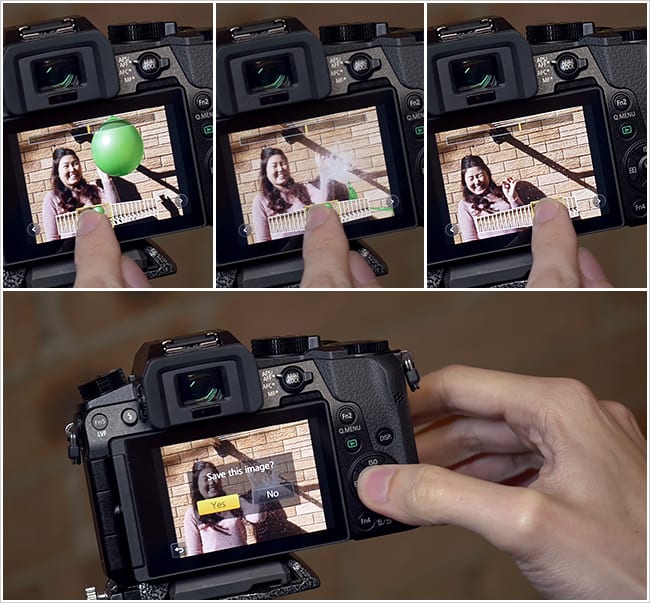 "I took a balloon filled with water and the balloon was popped and because I've got 30 frame per second, I can go frame by frame and get the decisive moment where there's no balloon left but there's this water suspended in air and then I can just save this shot as a high resolution still and print it up to A3 size." – Scott Mellish.
Scott's Conclusion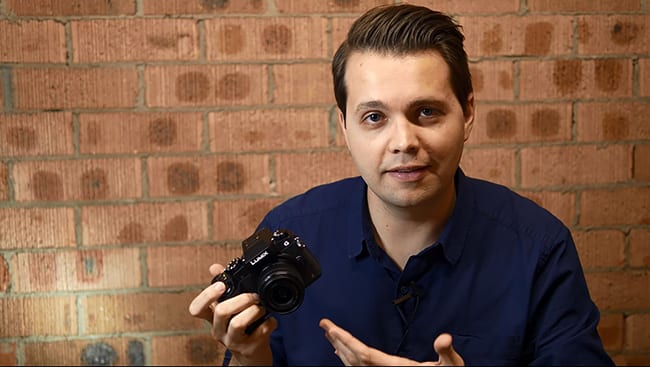 Of course there's a huge array of applications where you can use this feature. I'm just playing around but the sky's the limit. I think it's a really cool thing and something that a lot of people haven't spoken about yet about this product. It's something I think is really exciting and it opens up the doors to a different type of photography for a lot of people.
Watch the full video: https://www.youtube.com/watch?v=TRa9ljuBnow.
Check out the LUMIX G7 mirrorless camera
DMC-G7ZOOM Twin Lens Kit.
DMC-G7TWIN Twin Lens Kit.
DMC-G7Single Single Lens Kit.
DMC-G7 Body Only.