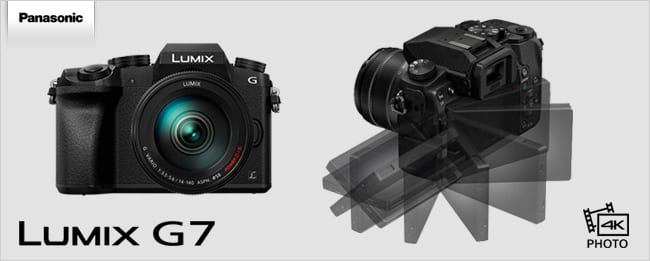 It's often said that "opportunity comes once in a lifetime" and never is that more true than in the world of photography. The fleeting moments are the ones you are hoping your shutter finger was quick enough to catch and all too often you find the image remains only on your mind. But what if you could go back to that split second before you missed the shot? The new LUMIX G7 mirrorless camera makes this dream a reality, thanks to our unique 4K Photo technology.
Capture more with one shot
Exclusive to LUMIX, The G7's 4K Photo technology gives you up to 60 images taken from one click of the shutter button. Using 4K Pre-burst mode, you can capture every moment from a second before to a second after you've pressed the shutter button, at an amazing 30 frames per second.
According to Doug Campbell, Senior Product Manager, Imaging, Panasonic, the G7's 4K video and 4K Photo modes mean you'll never miss capturing that once in a lifetime moment.
"The technology we are introducing makes missing the moment a thing of the past. We've all experienced pressing the shutter button too late by just a fraction of a second. Now with 4K Pre-burst, even though you've missed the shot, the G7 hasn't," Doug said.
Affordable 4K video technology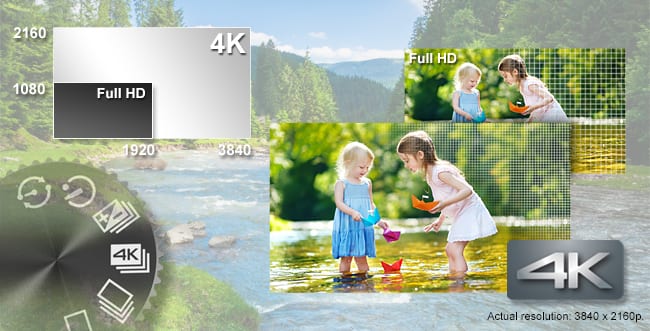 This is the camera you want in your hands when you travel the world, head off on your honeymoon or want to capture all of your children's "firsts". With an affordable price tag, it puts the latest Ultra High-Definition 4K video within the reach of everyone, plus the camera offers enthusiasts the complete package LUMIX fans have come to expect from our award-winning G series mirrorless cameras.
Brand new Starlight Auto Focus

The LUMIX G7 camera also introduces the new 'Starlight AF', which makes achieving focus in low light a breeze. Whether it is astrophotography or pre-dawn long exposure shots, users can have confidence that the shot is in perfect focus before they release the shutter. This saves time and the painstaking trial and error of using manual focus.
Packed with our best features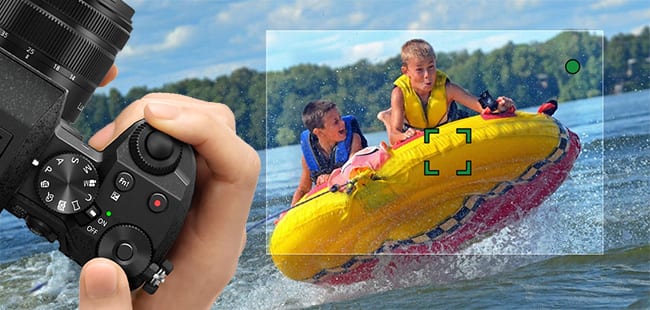 All this ground-breaking technology is backed up by the full gamut of powerful G Series functionality, including a 16-megapixel Digital Live MOS Sensor and quad-core Venus Engine image processor which uses Contrast AF with DFD (Depth from Defocus) technology, the LUMIX G7 can autofocus in a lightning-quick 0.07 seconds to capture truly stunning action shots with incredible detail and clarity.
Utilise your smartphones and tablets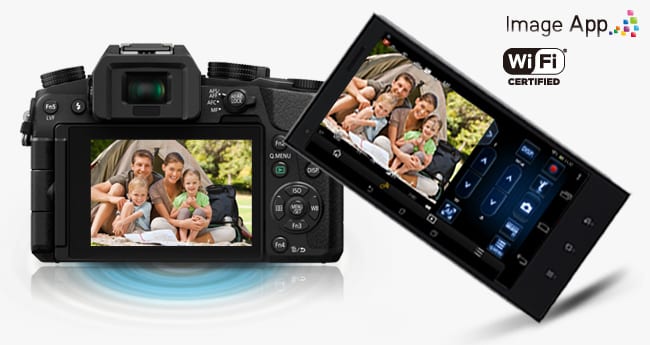 The G7's Wi-Fi connectivity connects the camera to a smartphone or tablet, allowing you to upload images and video to social media within seconds or email them directly to friends and family. You can even use your mobile device as a remote control, changing settings such as focus, aperture, shutter speed and ISO, before triggering the shutter release.
Winner EUROPEAN PHOTO & VIDEO CAMERA 2015-2016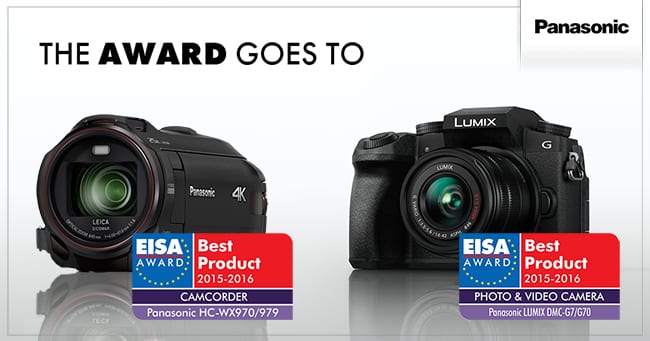 Panasonic is proud to announce that the LUMIX DMC-G7 Digital Single Lens Mirrorless (DSLM) Camera and the HC-WX970M 4K Ultra HD Video Camera have been honoured with a 'Best Product' award from one of Europe's most respected consumer electronic associations, the European Imaging and Sound Association (EISA). Click here to read more and watch video.
Read more
What the critics are saying about the new LUMIX G7 camera.
Tutorial: how to use the new 4K Photo modes on the LUMIX G7.
Bring stunning cinematic quality to your home movies with our flagship camcorders.
Panasonic's 4K cameras named 'Best Product' by European Imaging and Sound Association.
Product Webpage
DMC-G7ZOOM Twin Lens Kit.
DMC-G7TWIN Twin Lens Kit.
DMC-G7Single Single Lens Kit.
DMC-G7 Body Only.