If you're an avid social media user, you'll love the new Panasonic HM-TA20 Mobile Camera. It's waterproof, shockproof and dustproof, so it's perfect for social networkers and bloggers on the move.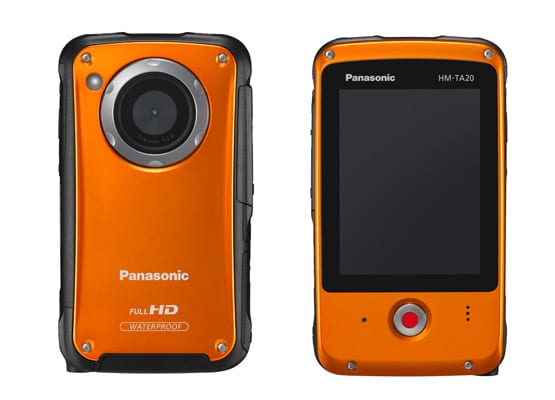 We're expanding our mobile camera range with the launch of two new Full High Definition models – the HM-TA20 rugged model and the HM-TA2, a replacement for the popular HM-TA1.
The HM-TA20 is a Full High Definition mobile camera and great for the active user. Its rugged design makes it:
• Waterproof to approximately 3 metres
• Shockproof up to 1.5 metres
• Dustproof.
Add to that its ultra light-weight body and tough exterior and you have the ultimate companion for social networkers and bloggers on the go.
The companion model, the TA2, offers all the features of the TA20, without the rugged design.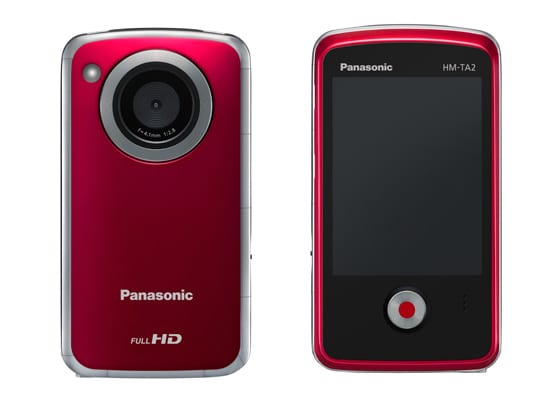 "The mobile camera market is a fast growing segment in Australia. Consumers are looking for a lightweight and rugged mobile camera that can capture Full HD content almost anywhere. Whether it is on the beach or in a dimly lit venue, the TA20 is on hand to ensure avid film makers never miss a moment," says Aurelie Hayon, Product Marketing Manager, Camcorders, Panasonic Australia.
Despite their compact design, both the TA20 and TA2
• Shoot impressive Full HD 1920 x 1080 videos
• Record in MPEG-4 AVC file format (MP4)
• Are compatible with the Apple© iFrame video format
Both cameras also sport a host of clever connectivity features. With an integrated USB terminal, SD Card slot and mini HDMI input – editing, sharing and uploading images to YouTube™ or Facebook® is so easy and instant.
And that's not all. By simply connecting the mobile camera to a computer, it becomes a web camera for free Skype based calls with friends and family. With an included tripod this makes online video calls with Skype even easier.
As Aurelie Hayon adds, "With instant upload to the internet and social networking platforms, iFrame compatibility and the ability to be used for Skype video calls they really are a must have for social networkers and bloggers."
So if you're looking to keep everyone posted on your busy, active life – you can't go past the Panasonic HM-TA20 and HM-TA2.
Both will be available in August 2011 from consumer electronics retailers and photographic specialists. For more information call Panasonic on 132 600 or visit www.panasonic.com.au.
Pricing
HM-TA20 $299 RRP Available August 2011
HM-TA2 $249 RRP Available August 2011
i1920 pixels in the horizontal direction and 1080 pixels in the vertical direction
iiWaterproof to three metres: IEC60529 IPX8. Shockproof for falls from up to 1.5 metres: MIL-STD 810F Method 516.5-Shock. Dustproof: IEC60529 IP5X. This does not guarantee no destruction, no malfunction, or waterproofing in all conditions