"Effectively, what we have here is the first genuinely future-proofed Next Gen TV. And with 4K TV standards still a broiling soup, that's a trump card that can't be ignored… (it is) the real deal when it comes to 4K UHD… But what truly sets it apart from the competition is its support for higher-frame rates. Panasonic has stolen a march on the competition with the provision of HDMI 2.0 and DisplayPort 1.2, and this alone should be enough to persuade many early adopters to jump onboard the UHD bandwagon." – Techrader – Editors Choice Award & 5 stars out of 5
The TH-L65WT600A Ultra-HD LED LCD TV offers viewing so immersive that it truly must be seen to be believed. 4K Ultra-HD TV delivers four times the resolution of a Full-HD panel, so the detail and clarity you experience is simply extraordinary. Eye-popping definition and an almost endless depth of field make it seem possible that instead of 'viewing' you could actually step in and become part of the action. In addition to this visual splendor, the TH-L65WT600A also boasts the full suite of VIERA extras, including active 3D, VIERA Connect, connectivity and networking technology and intuitive operation.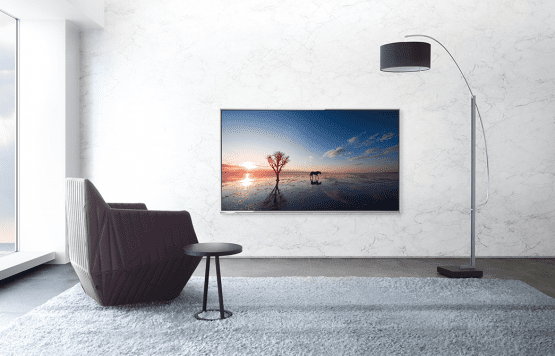 Find out more about the TH-L65WT600A.
"Panasonic 4K Ultra HD TV provides a maximum native resolution of 3,840 x 2,160 when appropriate source material is supplied. Ultra HD broadcast programming is not available in Australia. Ultra HD content and Ultra HD capable devices are sold separately."