Updated on 17 Feb 2015.
Back in the day, free to air TV consisted of a mere handful of channels, making it very easy to plan your viewing around must-watch shows but with the advent of digital TV, free to air programming has expanded to include 19 channels and counting.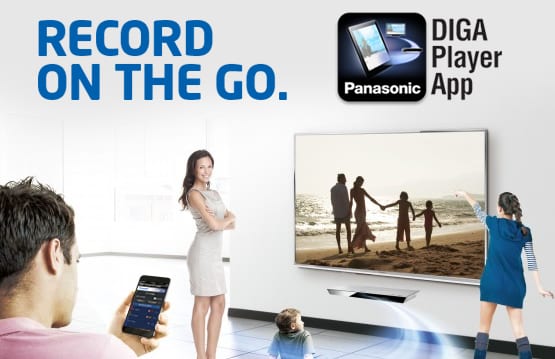 With so much entertainment on offer, channel surfing could be a bit of a complicated sport unless you stay a step ahead of the game. With the DIGA Player remote recording app* you can be in total control of your entertainment world and never miss a minute of your favourite content.
This very clever app marries your smartphone or tablet to your recorder and lets you access a host of very cool features. You can use your smart device to can playback programs stored on your recorder or watch live a broadcast*, as a remote control for the recorder, to display the TV Guide and set timer recording to your recorders and even to set timer recording when you aren't at home.
Check out the smart Panasonic Blu-ray range and download the DIGA app and you'll soon be watching TV your own way.
*Available on selected Panasonic compatible recorders. For more details, please refer to support page of DIGA Player application: http://panasonic.jp/support/global/cs/bd/app/index.html
Download for iOS (Apple Store)     |     Download for Android (Google Play)