Meet the second family who are taking part in our ECONAVI 10kg Washing Machine Challenge – the Pennington's.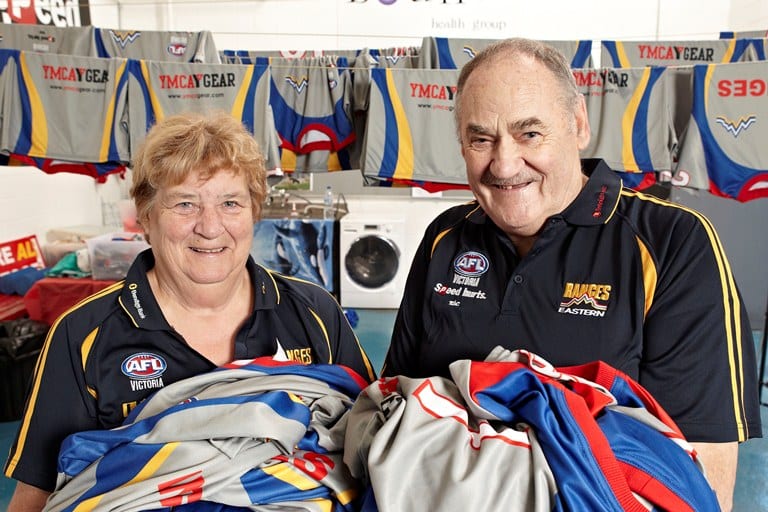 Mary Pennington and her husband Alf of Kilsyth, Victoria are the second of our four families selected to put the new ECONAVI 10kg Washing Machine through its paces.
Mary has been volunteering at the Eastern Ranges TAC Cup club for 19 years and has
a washing load of around 240 jerseys a week!
While most of us don't have the washing needs of a busy footy club, it seems many Australians underestimate their laundry load. The national average weekly volume is around 32kg capacity* or about four loads in an 8kg machine – the Pennington family is doing around four times this.
"At the moment I spend a lot of time washing. We will easily go through four sets of 30 jumpers twice a week – that works out to be about 237,000 since I started volunteering!  I'd hate to think how much time I have spent washing over the years," said Mary.
"Because we always have grass stains and often have really muddy shirts, it should also
be a huge advantage to be able to customise the program settings – for those really heavy duty loads."
For more info on the latest ECONAVI 10kg Washing Machine, go here.
* Based on data from the Australian Bureau of Statistics on domestic water usage.