Meet the third family who are taking part in our ECONAVI 10kg Washing Machine Challenge – the Andrews.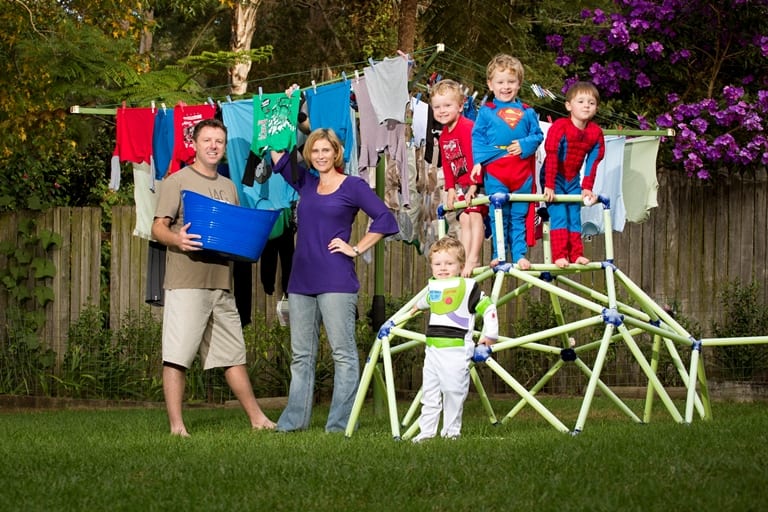 The Andrews family of Frenchs Forest, NSW is made up of mum Alise, father Todd and four young quad boys, who wash up to 28 loads of clothes a week!
While most of us don't have the washing needs of a house blessed with four three-year-olds, it seems many Australians underestimate their laundry load. The national average weekly volume is around 32kg capacity* or about four loads in an 8kg machine – the Andrews family is doing around eight times this.
Alise Andrews, mother of the quads, is interested to see how the extra capacity loads will free up her time.
"At the moment I spend a lot of time washing. We will easily go through 12 or more pairs of shorts and 12 tops and everything that goes with that, per day. In toilet training that could be over 100 pairs of pants a week, and I'd hate to think how much time I spend dealing with that," said Alise.
For more info on the latest ECONAVI 10kg Washing Machine, go here.
* Based on data from the Australian Bureau of Statistics on domestic water usage.