Panasonic Australia has announced the launch of its newest Full High Definition home cinema LCD projector, the PT-AE4000E, designed for home cinema enthusiasts.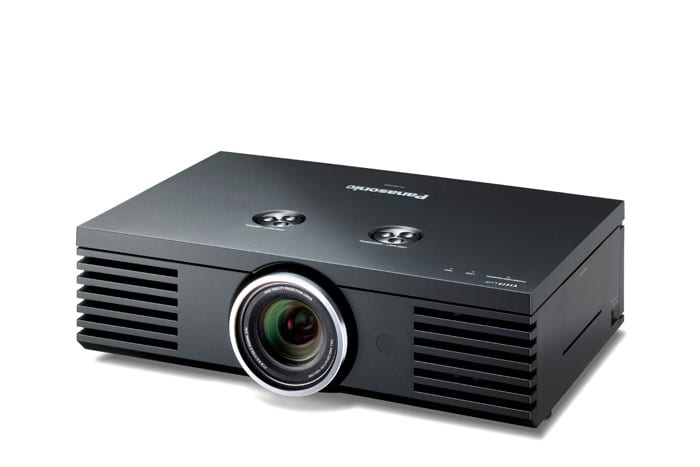 The projector comes equipped with Panasonic's new optical system and delivers 1080p (1,920 x 1,080 pixel) images with remarkable clarity.
Key enhancements offered by the new model include a new 'Red Rich' lamp which adds red luminance and enables the projector to produce brighter images with excellent colours. Contrast has been increased to 100,000:1 for outstanding detail.
The PT-AE4000E offers ease of use, with 'Lens Memory' which memorises up to six different zoom/focus positions, as well as automatic switching between 2.35:1 and 16:9 sources. This ensures viewers can easily enjoy images with different image ratios on a wide 2.35:1 screen for an immersive movie theatre-like experience.
The projector also has a host of professional-level features that let the user fine-tune the image quality to best fit the viewing environment. An examples includes the PT-AE4000's Waveform Monitor, which measures the level of brightness from a given video signal source and quickly makes adjustments to optimise it to the specific home theatre set up.
As said by Jacques Van Deventer, Product Manager, Projector, Panasonic:
The PT-AE4000E offers a further evolution in performance from its award-winning predecessor, the PT-AE3000, which was widely praised by the home cinema community for its Hollywood-tuned high picture quality.
Initial setup and installation are quick and simple, as the projector's lens shift capability enables 100 per cent vertical adjustment and 40 per cent horizontal adjustment so that viewers can suspend the projector either close to the ceiling or on wall mounts.
The PT-AE4000E is available now from leading consumer electronics retailers and home theatre sepcialists and is priced at RRP $4398.
View the complete list of specs online here.