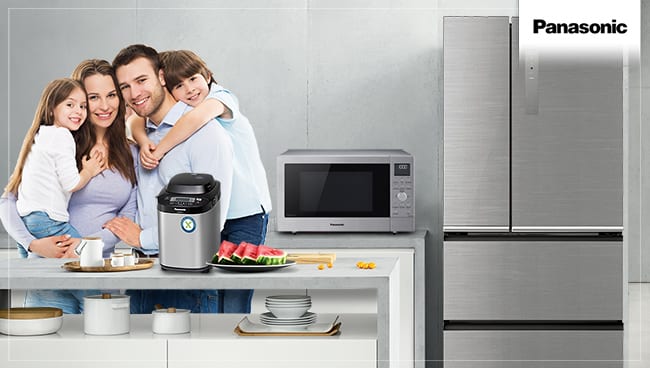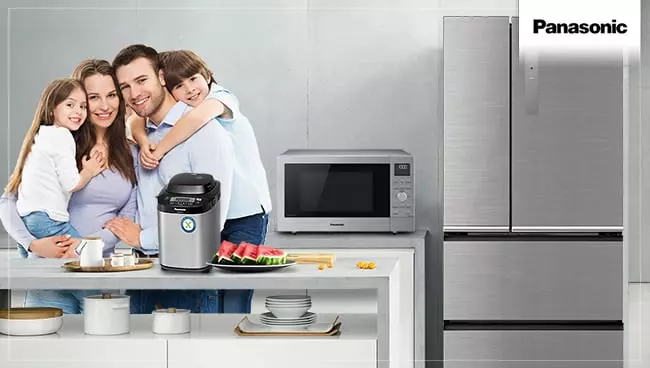 Food, dining and lifestyle form the foundation of health and wellbeing. Step inside the Panasonic kitchen and see how we're using market-leading technology to create the ultimate wellness centre where food stays fresher for longer, healthy gourmet meals are cooked in a flash and special dietary needs are made fuss-free.
Fresh Food Fridges – Cut Down on Needless Waste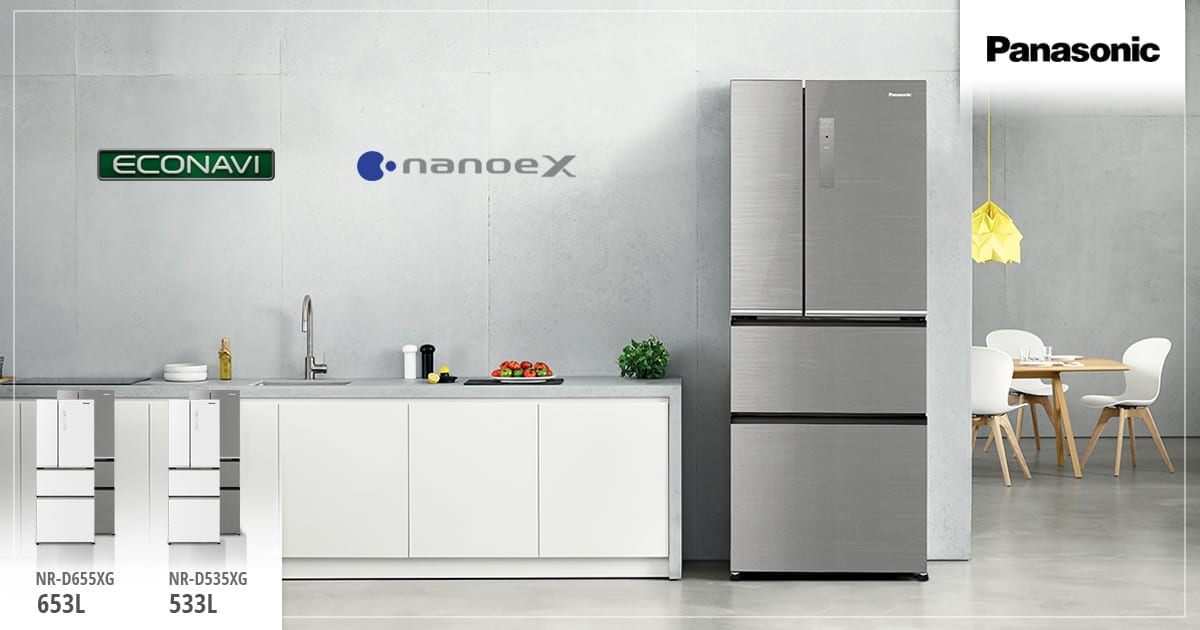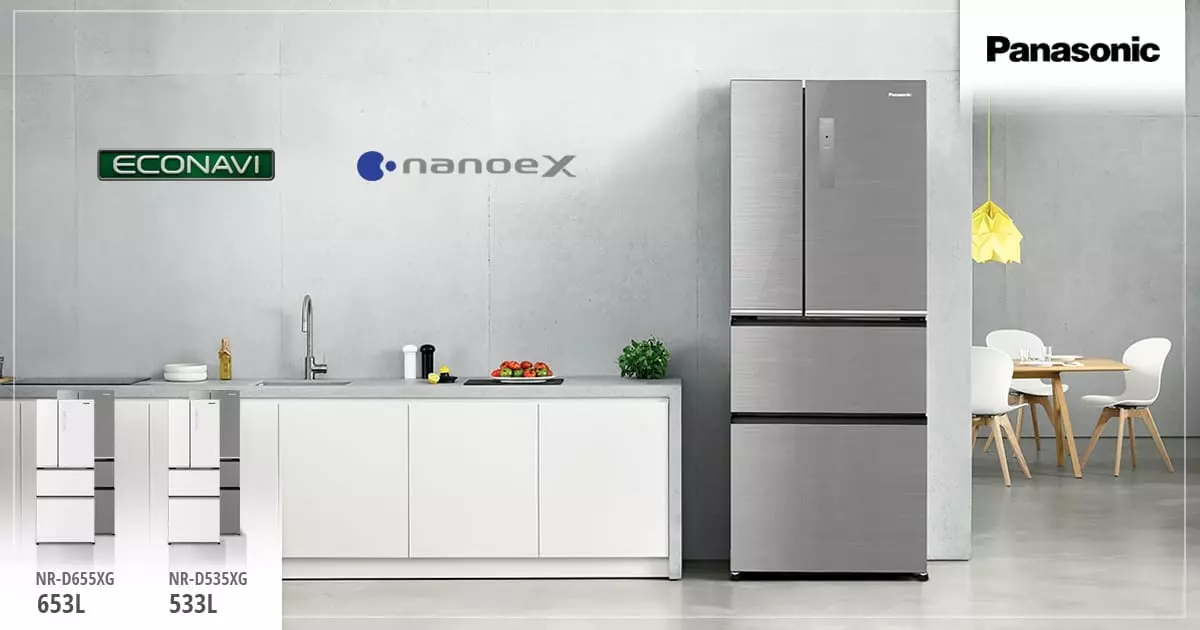 We all know that fresh is best and while Australians are eating fresher and healthier, it's estimated that we're throwing out $8 billion worth of edible food every year, which equates to 4,000,000 tonnes of food per year ending up in landfill*. Panasonic refrigerator can help you avoid this needless waste by keeping your food fresher for longer. Our fridges offer outstanding capacity for fresh food storage and incorporate independent compartments to maintain ideal temperatures and humidity, along with airflow innovations to gently chill food while minimising dehydration. Panasonic fridges even feature a filter to neutralise the airborne bacteria that promotes food spoilage.
Panasonic Refrigerator Range
Time-Saving Microwaves – Cook Healthy Meals in a Flash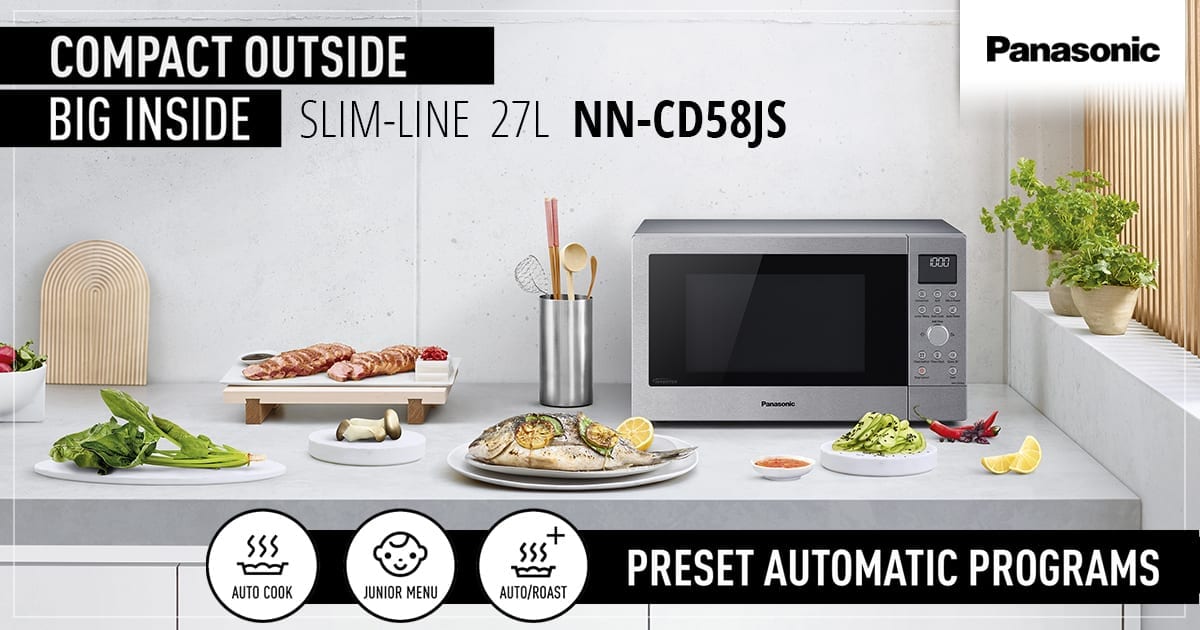 With challenges such as late hours at work and extra-curricular activities preventing parents cooking and eating with their children as much as they would like, Panasonic's latest range of microwaves offer an an efficient and convenient solution to bring families together in the kitchen. Launching in September is the NN-CD58JS 27L slim-line convection, grill and combination cooking microwave, designed for versatile cooking by busy Australian parents. Plus we've just released a variety of microwave-only models that make it easy to prepare healthy, delicious and perfectly cooked meals with very little effort.
READ MORE: Panasonic microwaves take the effort out of healthy eating.
Panasonic Microwave Range
Specialty Bread Maker – Endorsed by Coeliac Australia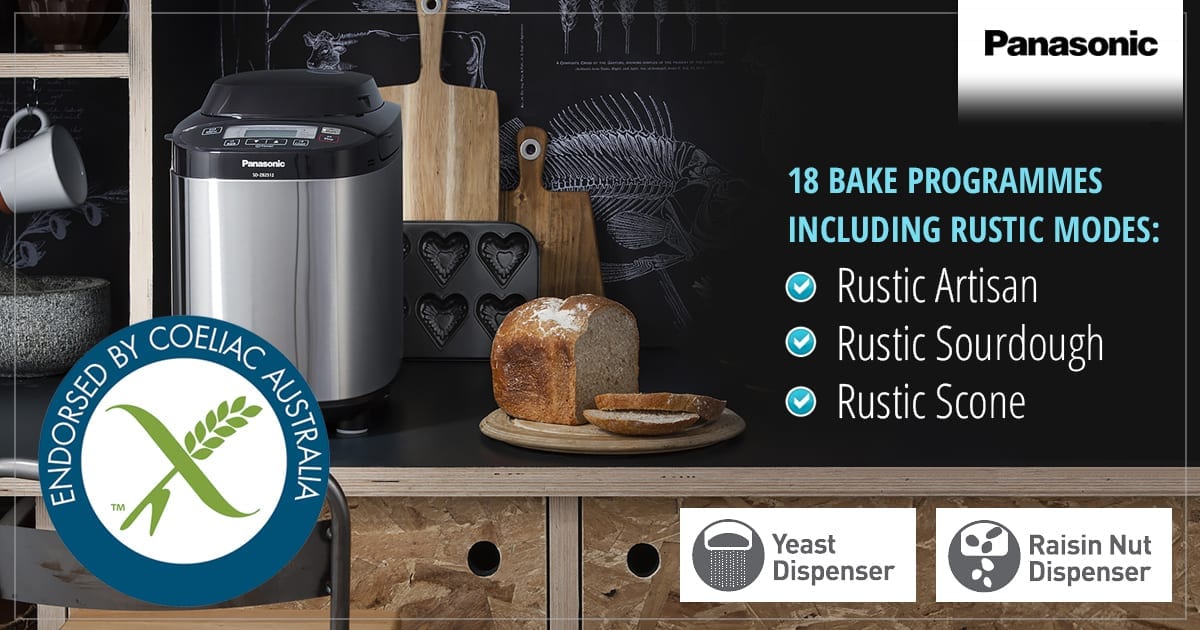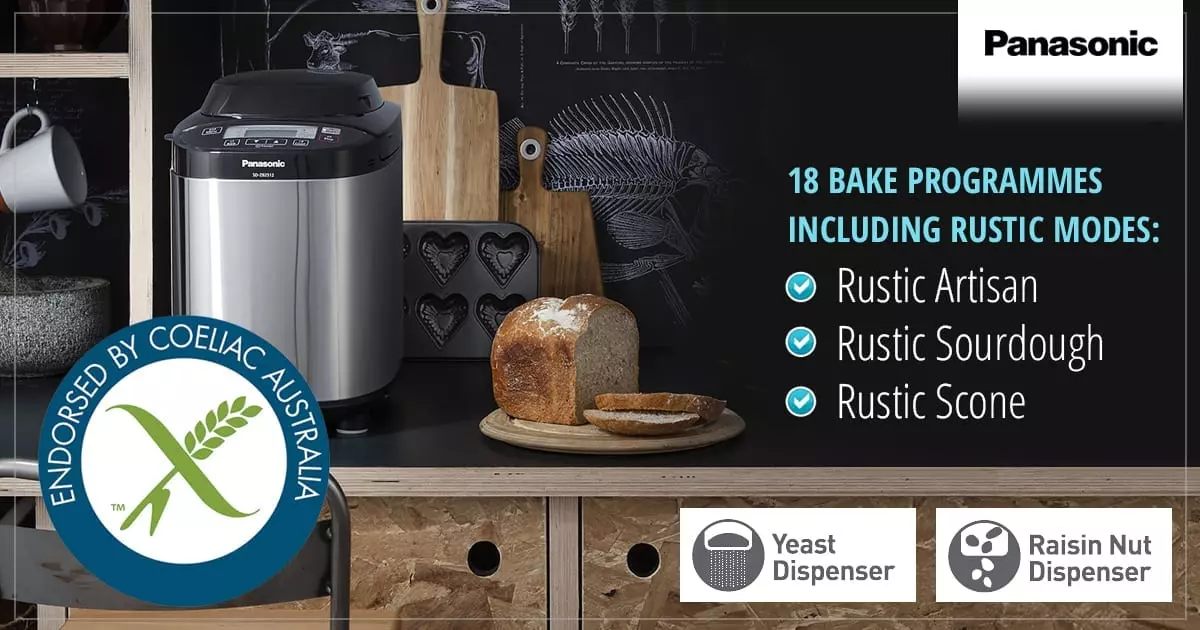 For bread lovers with gluten and wheat intolerances, or those with nut/seed allergies, choosing a store-bought loaf of bread can be a real minefield. Options on the shelf are generally limited to a small selection of prohibitively expensive products. The Panasonic SD-ZB2512 artisan bread maker is endorsed by Coeliac Australia , so if you add one of these to your kitchen counter you'll no longer be held hostage by the supermarket shelf. You can use it to tailor baked goods to your own health needs, thanks to specialty modes that make delicious breads from wheat alternatives like spelt, rye, rice, soy and chickpea flour. What's more, you have the option of adding your own gourmet extras while knowing your loaf won't come into contact with ingredients likely to trigger an allergic reaction.
READ MORE: Our premium bread maker puts an artisan bakery in your kitchen.
Panasonic Bread Maker Range
Versatile Rice Cooker – Save Time with One-Pot Meals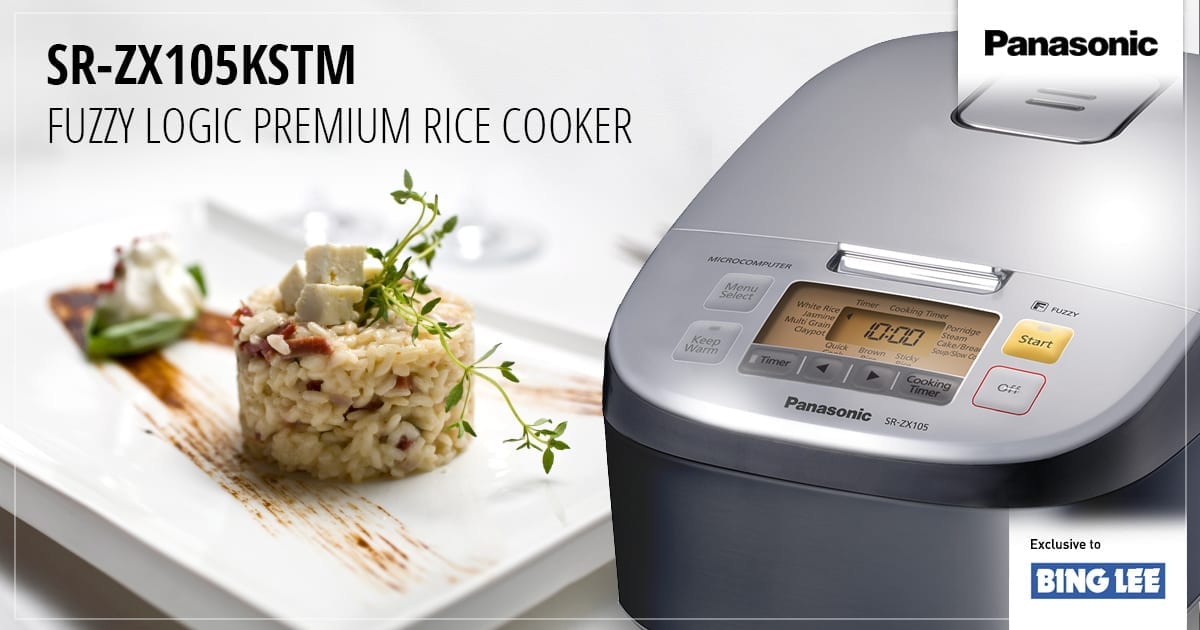 Living a wellness lifestyle isn't always easy, given how much the demands of work and family life take away from the time you might plan to spend cooking healthy meals. That's where you need a set-and-forget multi-tasker in your kitchen arsenal. The Panasonic SR-ZX105* premium rice cooker perfectly prepares everyone's favourite grain but this versatile little wonder can also do a whole lot more. It's capable of producing a surprising variety of savoury dishes, steamed dim sum, desserts and more at the touch of a button. Even better, our rice cookers use a 'Fuzzy Logic' microcomputer to automatically adjust power for more precise and consistent results. All you need to do is add the ingredients and then come back to a perfectly cooked meal.
READ MORE: Panasonic rice cookers create perfect grains and one-pot meals.
Panasonic Rice Cooker Range
*Exclusive to Bing Lee