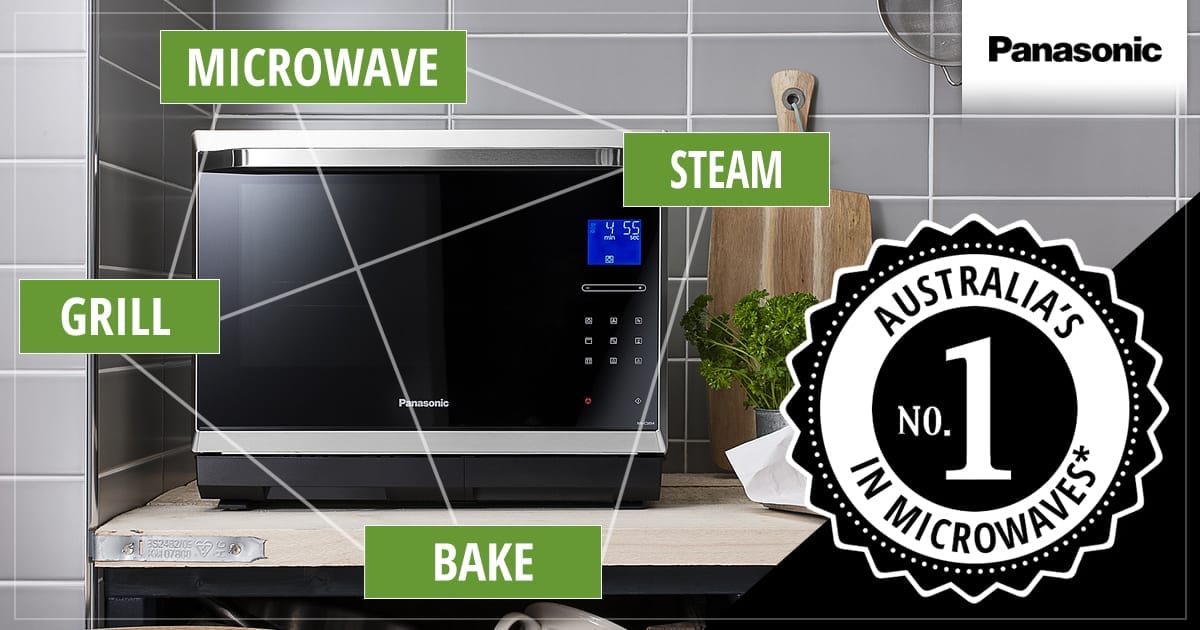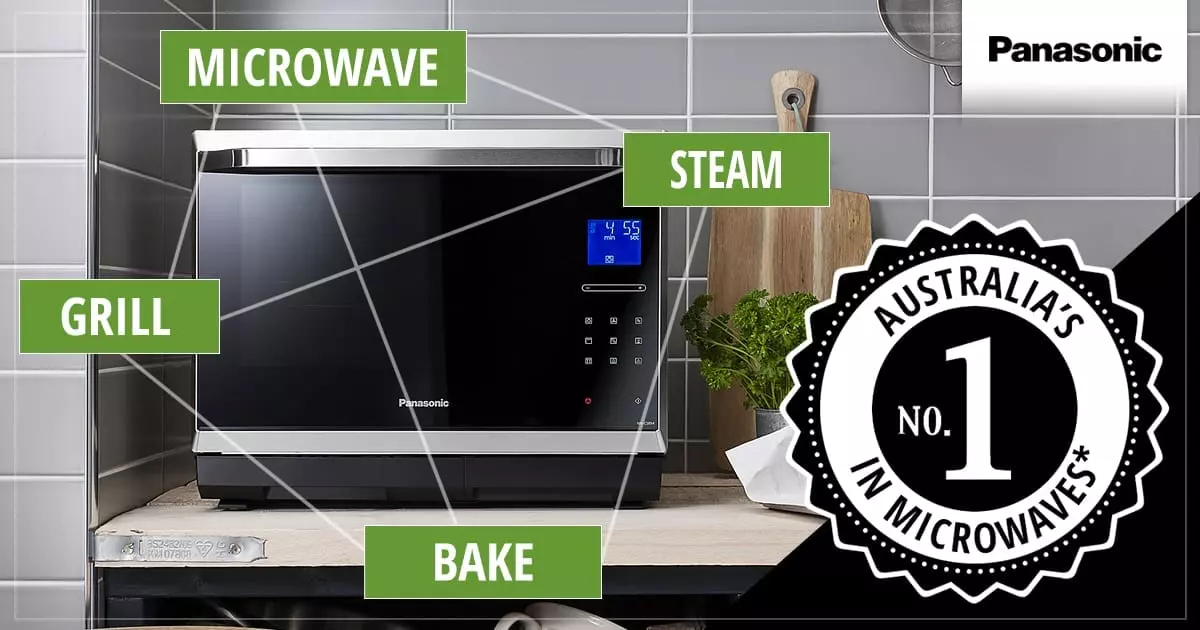 Panasonic is Australia's #1 brand in microwaves* for so many reasons. These clever kitchen companions can re-heat your leftovers and defrost that steak you just took out of the freezer… but they can also do so much more! Whether you're a master chef or just looking for an easy way to cook for your family every day, Panasonic microwaves make it easy to prepare healthy, delicious and perfectly cooked meals every time.
*Source: Microwaves in Australia report Euromonitor International 2017. Panasonic No 1 microwave brand by share of retail volume in units.
Panasonic Convection Microwave Ovens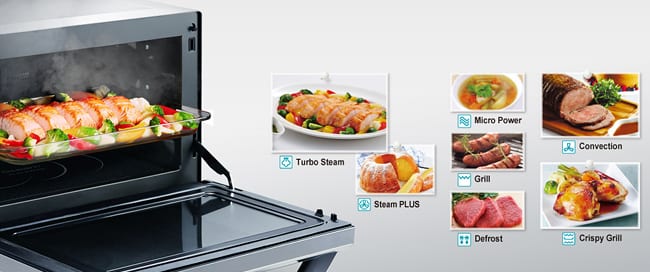 These multi-purpose wonders combine all the quick efficiency of a microwave, with the browning, baking and fan-forced elements of a conventional kitchen oven. Basically they're all-in-one kitchen wizards and prove their worth as space-saving miracles in a tiny kitchen, or as an expansion appliance in a full-gourmet kitchen. Our flagship models even let you add steam cooking to the mix!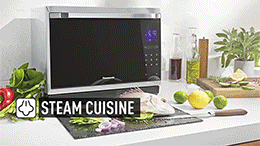 Convection Microwave Range
Panasonic Microwave Only Ovens
Panasonic microwave ovens offer yet more ways to take the strain out of life – and add more flexibility to your cooking repertoire. You'll love the models with ingenious Flatbed Cooking Technology which removes the need for a conventional cooking turntable, and those with Inverter Cooking Technology to deliver more evenly cooked food, through graduated power sequences.
Microwave Only Range
Microwave Trim Kits Add Style to Your Kitchen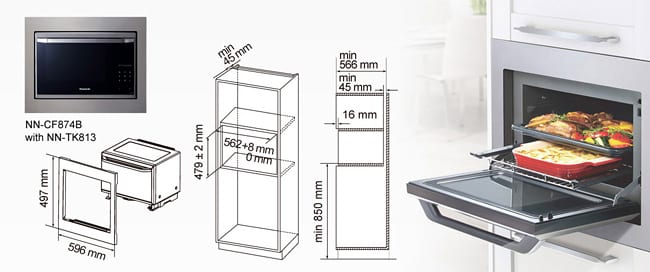 Panasonic microwave ovens come in a large variety of models. Whichever one you choose, there is a Trim Kit available to easily turn it into a stylish, built-in unit.
Microwave Oven Trim Kits
Head Over to The Ideas Kitchen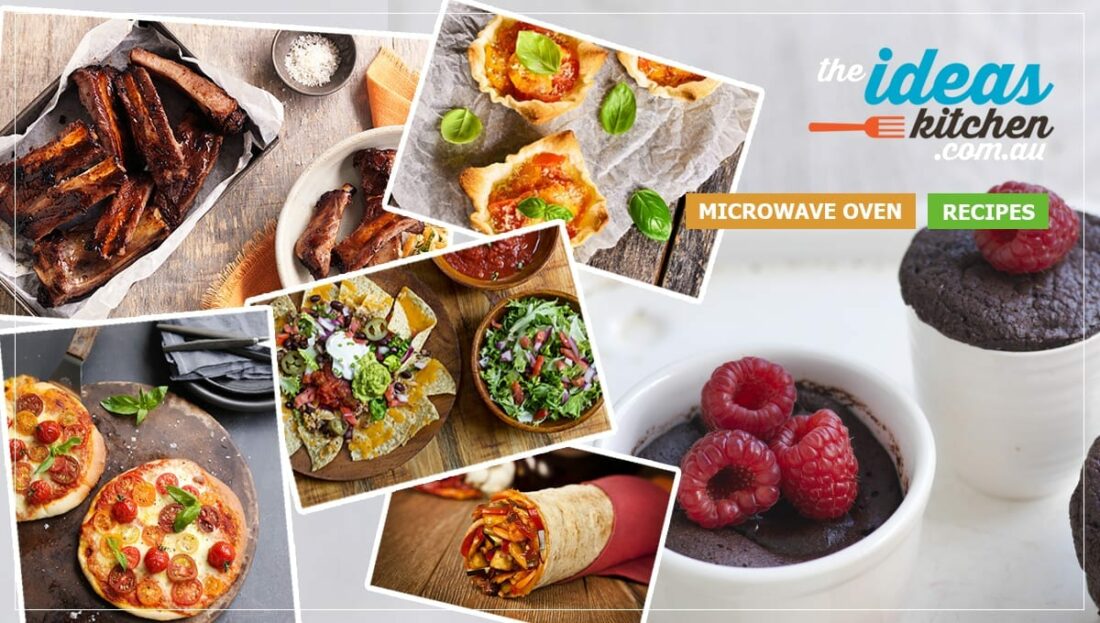 With so many Panasonic kitchen appliances designed to make your life easier, we've gone one step further and put together this website full of fabulous recipes to help you make the most of your products.
Microwave Recipe Collection