Unlike audio visual products, which often feature front and centre and are entertainment focal points in many homes, home appliances stand fast in the background either doing their jobs quietly or waiting to help make your life more convenient when required. However, appliances do not receive much consideration until they break down or the household demand of the appliance starts to outstrip what can be provided.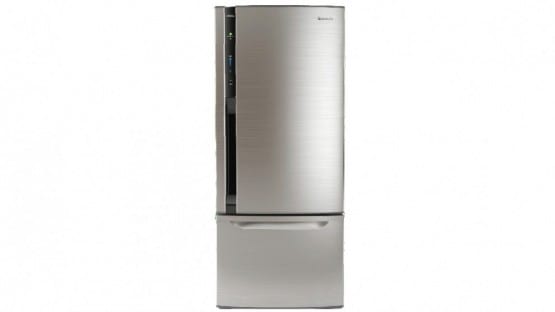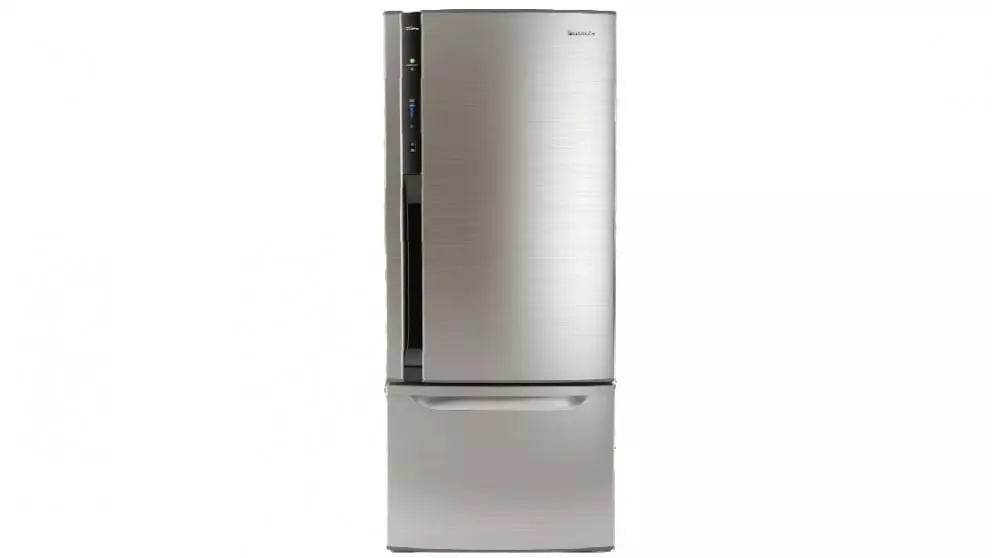 Two major demands of modern appliances are capacity and efficiency, particularly with respect to electricity consumption. Having being slugged with a large electricity bill last quarter I have been reviewing the efficiency of our ageing appliances and replacing them as necessary. This is perhaps an exercise that more households may undertake if there are appliances that have been in service for a decade or two.
As luck would have it (or a lack thereof) our old fridge recently broke down after about twelve years of service which sealed the deal along. Storing food in eskies filled with items in the interim did result in some interesting meals (yum cha and a vegetable pie, anyone?) but also a greater appreciation for the humble refrigerator. Ultimately, my wife and I pulled the trigger on a new, larger capacity Panasonic NR-BY552XSAU refrigerator in a stainless colour finish.
So how has the new fridge fared?
In terms of capacity, we've really appreciated the size of the Vitaminsafe vegetable case. It's large enough to cater for some of the larger fruit and vegetables that may grace your fridge such as watermelon and pumpkin while the case itself feels sturdy enough to handle the heft. The blue and green flashing LEDs inside the case simulate sunlight activity to help keep your vegetables fresher for longer. Side mounted white LEDs in the fridge allow you to get a better view of the entire fridge contents compared to roof mounted lightning in other fridges which may be blocked by items on higher shelves.
Despite limited options to reconfigure the shelves and door pockets, the shelves are sturdy and the bottom door pockets large enough for family sized bottles and containers. The freezer compartment offers a convenient drawer so that you don't have to rummage around looking for those elusive ice-creams and putting your Tetris skills to the test putting everything back inside.
From a cosmetic appearance, the stainless colour finish of the Panasonic fridge can be a good fit in kitchens with stainless steel goods already installed. One major positive of the finish is that it is more resistant to finger and hand prints which is useful given the way the handles are integrated into the fridge door and freezer drawer as opposed to protruding handles. Stainless steel can mark more easily in comparison requiring regular cleaning to keep it looking great. Plus, the finish is also magnetic so if you have important stuff like calendars, business numbers, reminders or even an artistic masterpiece by one of your kids you can stick it on the front of the unit.
On the energy front, the Panasonic fridge will pull in an approximate annual saving of around $30 a year in operating costs based upon my own calculations using the default settings and our own household usage (your own results may vary). Every little bit counts so being able to obtain a fridge that is 25% larger in overall capacity (112L to be exact) while reducing running costs by 20% cannot be ignored. This is a testament to the ECONAVI technology in the fridge which incorporates the ability to learn about usage patterns during the day, a light sensor to detect when night has fallen and an inverter motor to deliver just the right amount of cooling power into the fridge when you need it most. However, if we were not in the market for a larger fridge then we stood to save even more using a Panasonic fridge of similar capacity to the old fridge.
Whichever way you look at it, there is definitely some food for thought when reviewing your household appliances and their efficiencies.
Words: Panasonic Insider, Boyd Chan.