Whipping up all manner of mouth-watering meals in the kitchen doesn't have to be complicated and time consuming, and you don't need to be a master chef either. Two new rice cookers from Panasonic, the SR-DF101WST and SR-DF181WST, make meal time preparation simple and both are very easy to use, with large one-touch control buttons for the four menu options.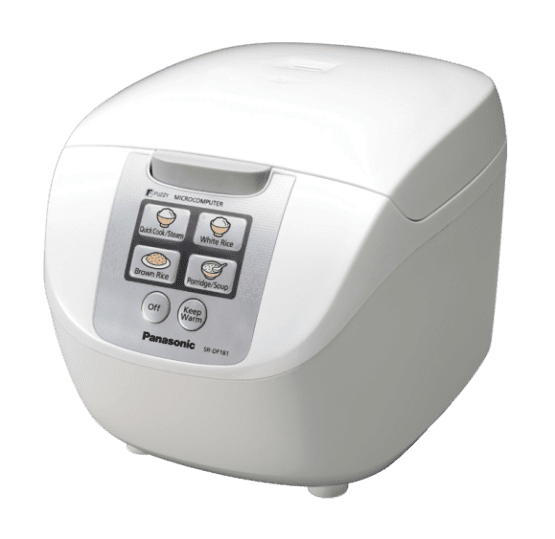 Cooking perfectly steamed white and brown rice, up to 10 cups in the SR-DF101WST and 20 in the SR-DF181WST, is just the beginning for these versatile cookers. Unleash your creativity and use them for cooking soup or porridge and you can even steam food like dumplings using the steam basket.
As you would expect from a Panasonic product, these rice cookers feature advanced technology designed to make cooking easier for you. Advanced Fuzzy Logic technology means the rice cookers can, amazingly, make independent judgement calls based on the ingredients and cooking environment and then adjust the temperature and cooking time in the same way that you would. This frees up your time because you can walk away confident in the knowledge that the end result will be flawless. You don't need to keep watch over your meal as it cooks.
Not just intelligent, the rice cookers also feature a lightweight, contemporary design and are easy to clean and store, making either model a very handy addition to any kitchen.
View Panasonic's rice cooker range here.