The Panasonic Insider Crew is a community of tech enthusiasts who get involved in sharing their product feedback and ideas, receiving sneak-peeks and are invited to events. Justin Martin, an Insider Crew member, won the opportunity to product test the Panasonic TH-P50ST50A TV. Here is his review: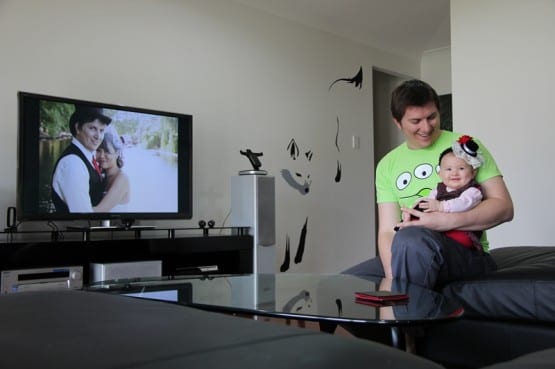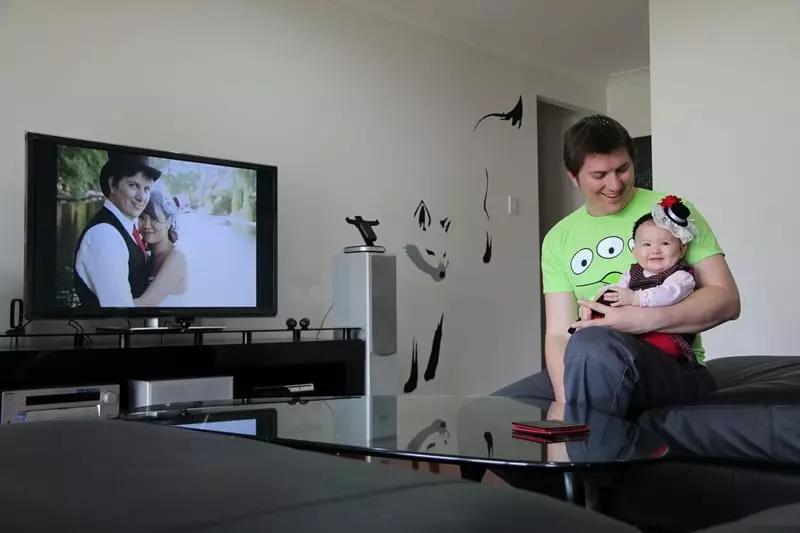 I've had the pleasure testing the Panasonic TH-P50ST50A Viera plasma TV and putting it through its paces. I was also given a lovely Panasonic DMP-BDT320 3D Blu-ray player to ensure I could give it the works.
As a product tester and part of the Panasonic insider Crew, I wanted to be sure to take everything out of it and test every feature I could find.
As soon as I opened the box I was impressed with the design and how much lighter it was than my older plasma (It's a lot more energy efficient as well.)
We already had most of the toys to test it out, tablets, server, wifi, consoles. But the 3D Blu-ray allowed us to see Viera link and the smart TV features, such as knowing when you insert a Blu-ray and switching the TV over for you.
So how did it go you ask? Well the display was crisp, bright and worked very well even in a brightly lit room with sunlight streaming in (something that is meant to be an issue for plasmas.) The refresh rate watching fast paced sport and games was everything you would expect in a quality TV. And it had all the usual colour/brightness adjustments, true cinema, dynamic etc. for those that like to tinker.
We had lots of family and friends over to try out the 2D-3D and 3D features in particular, and all agreed the 2D-3D worked surprisingly well. It's been great for the Olympics as we can't get the 3D feed in rural areas and other sport like the footy really came alive. The 3D was what really grabbed people's attention though. Blu-rays popped and showed great depth while gaming added a layer of immersion that drew you in and really enhanced the overall experience. The 3D gaming for me was the feature that really grabbed my attention and I have so far devoted the most time to 'testing'.
Panasonic have added some great little extras that should help this TV stand out from the rest. The photo slideshow comes with a set of tunes that can be played in the background. Mood music if you will. Featuring beachy, party or jazzy tunes to suit your photo album selection, it was an unexpected surprise. The addition of an external hardrive turns the TV into a personal video recorder and you can also play video, music and photos from a usb stick.
The wifi and net connection allow for a number of your favourite services to be delivered via the TV such as Youtube, Skype and Quickflix. While it also allowed simple connection to any server you may have to share your movies, music or photos around the house. The internet, Viera tools and media player are all accessed quickly and easily from the remote.
The app for tablets works fine as a remote but still needs some work for the other features. Hopefully this is just a firmware/app update and they can really show off the uses that integration with your tablet can bring. At the moment it is full of potential. You can see what CAN be achieved but Panasonic will need to tweak it to get it shining.
Final verdict? For its price it would be hard to beat the new Panasonic TH-P50ST50A. It's sleek, has a huge number of extra features, interacts well with a large range of other products and above all is a great display. I had great fun testing it, so thank you Panasonic.