Panasonic Improves Home Lifestyles – Unveiling Smart, Energy Saving Technologies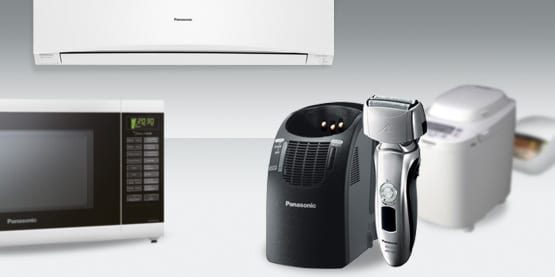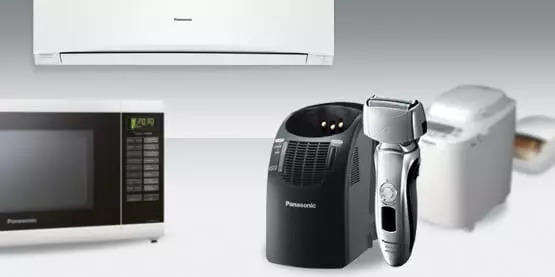 Panasonic Australia has unveiled an extensive line-up of home appliances that deliver greater energy efficiency, and smart features to enhance Australians' busy lifestyles.
The line-up features over 30 new home appliances, including products such as refrigerators and washing machines – which are being offered in Australia for the first time.
Also introduced today were expansions on existing key categories such as new model microwaves, cordless phones, air conditioners, bread makers and personal care products – all with innovative 'smart' features to help improve the home environment and reduce time spent on daily tasks.
Richard Tassone, General Manager – Marketing, Consumer Electronics Group, Panasonic Australia, said the new product lineup aimed to help Australians save time and money in the home.
"We are very excited to be offering Australians this fantastic line-up that not only delivers Panasonic's world-renowned reliability, but also features energy saving functionalities to support environmentally-friendly families who want the latest technologies, at an affordable price," he added.
The new ECONAVI products being unveiled today – washing machines, refrigerators and air conditioners – use sensors to monitor the user's living environment and adjust energy usage accordingly.
For example, the Panasonic refrigerator being previewed at the launch records daily usage patterns, such as how frequently and when the door is opened, allowing it to better control cooling and therefore save on energy costs.
ECONAVI products also enable ease of operation, are designed for reduced CO2 emissions during their lifecycle, and use fewer materials during product manufacturing.
Panasonic's new range of home appliances includes:
• 12 new Air Conditioners
This new ranges includes seven reverse cycle models featuring the new ECONAVI sensor which uses smart technology – area search, absence detection and low activity detection – to moderate the temperature according to room usage, and deliver up to a 30 per cent energy saving while cooling and up to 40 per cent while heating.
• 1 new Washing Machine
Joining the recently released Panasonic NA-140VG3WAU 10kg washing machine, the NA-148VG3WAU 8kg washing machine is the most energy efficient washing machine in its class with an energy rating of 4.5 stars. It is also the most water efficient in its class, boasting a 4.5 star rating.
• Refrigerators
Previewing Refrigerators with Panasonic's ECONAVI technology, features to keep your food fresh and an easy to maintain, stylish design – to be launched in 2012.
• 7 new Microwaves
Featuring Panasonic's superior Inverter technology to effectively deliver continuous heating at modulated power for more evenly cooked food, when compared to conventional Microwaves, and Genius Sensor Cooking technology which intelligently monitors and adjusts cooking time and power levels to provide perfectly cooked meals, every time.
• 4 new Rice Cookers
Featuring innovative Fuzzy Logic technology to precisely adjust the temperature and cooking time for each meal, for the perfect result every time – from steaming rice to baking cakes, making curries and soup and steaming vegetables.
• 1 new Bread Maker
A durable and easy to use unit with a host of fantastic features so users can enjoy a delicious loaf or even create their own fruit jam using the new Jam and Compote Mode.
• 1 new Cordless Phone
The innovative 803 Series Premium DECT Cordless Phone is scheduled for release in 2012, featuring the new Location Free Range Extending Repeater which conveniently extends the phone's operating range and Panasonic's innovative Power Failure Talk System technology, allowing users to make and receive calls even during a blackout by simply placing the handset on the power base and using the speakerphone.
• 6 new Shavers
Includes world first five-blade technology for a faster, gentler and smoother shave, dispersing contact pressure more widely than a conventional shaver for a clean shave at just one pass.
• 1 new battery-operated Toothbrush and 1 new rechargeable electric toothbrush
The Panasonic EW-DS11 colourful and stylish battery operated toothbrush is compact enough to take anywhere for a bright smile all day long; and the EW1031 rechargeable electric toothbrush operates at 16,000 sonic vibration brush strokes per minute to effectively and gently remove plaque.
The new range of Panasonic products is available from leading home appliance retailers. For more information, please contact Panasonic on 132 600 or visit www.panasonic.com.au.