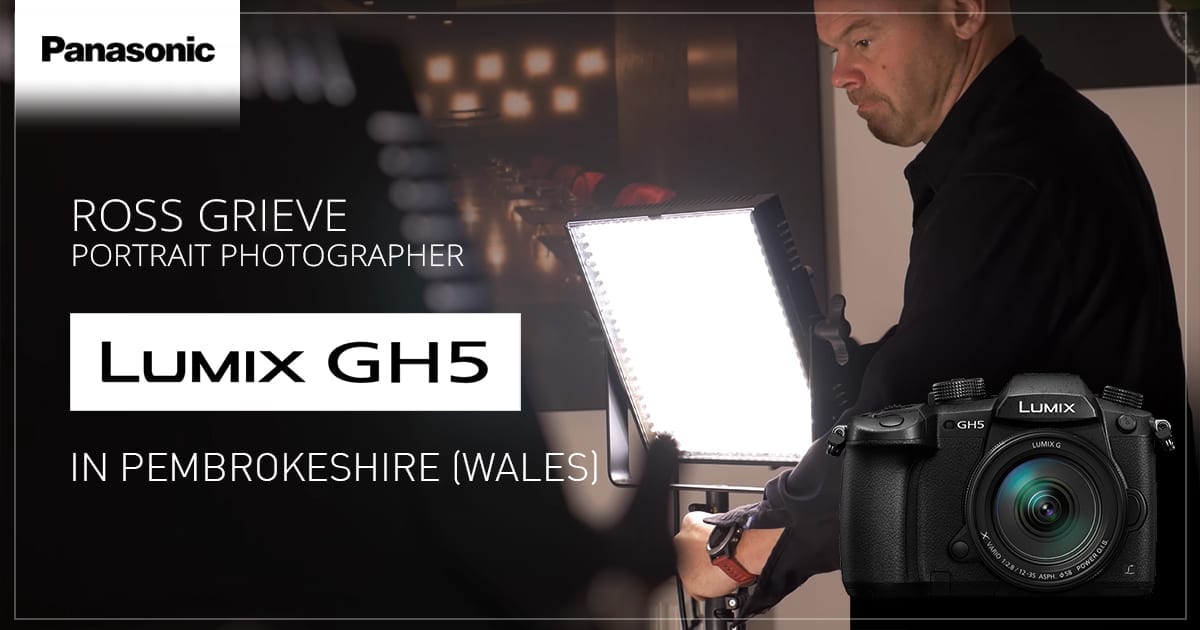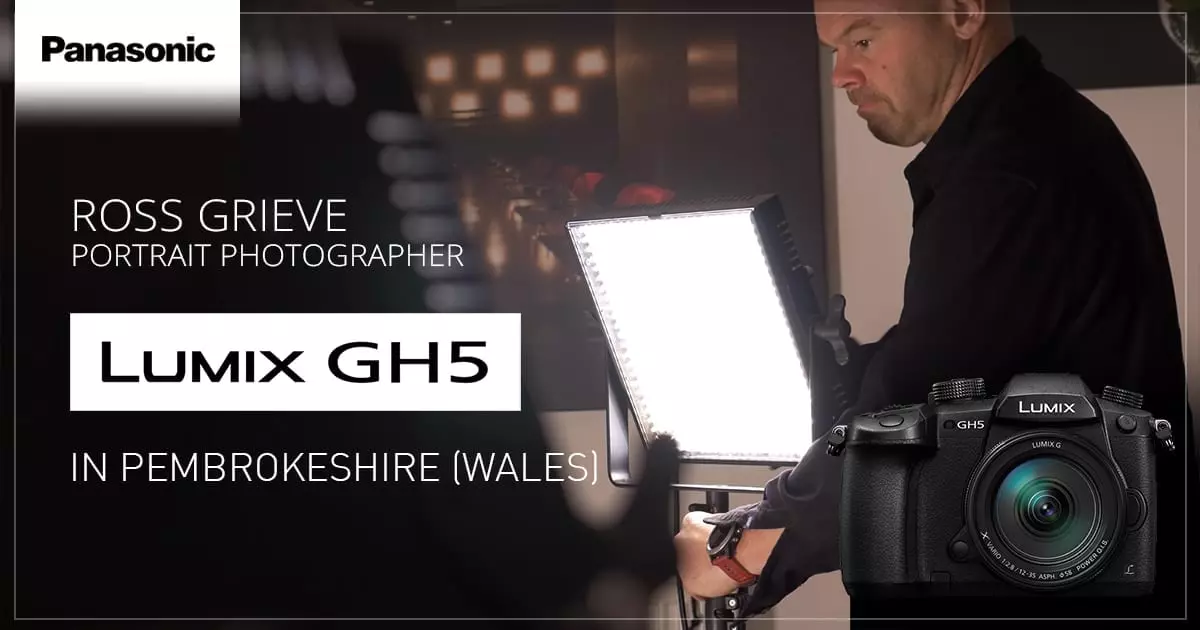 Accomplished portrait photographer Ross Grieve has won many awards, including UK Pet Photographer and Welsh Master Fashion & Portrait Photographer. He travels to far-flung destinations on assignment, is a pioneer in 4K photography and passionate LUMIX G Ambassador.
Grieve decided to shoot with our new flagship LUMIX DC-GH5 mirrorless camera in the picturesque place he calls home – Pembrokeshire in Wales – where he could show of the 6K PHOTO* benefits of the LUMIX GH5 and the camera's ability to easily switch from studio work to location photography.
BEHIND-THE-SCENES
LUMIX GH5 Impressions by Ross Grieve
"The LUMIX GH5 is the natural evolution of the GH4, but with some serious muscle power. It still keeps its nice compact but well-built feel. Which is essential when you are moving from locations and shooting for long periods. I really wanted to see how much improvement had been made to the low light shooting with 6K PHOTO*. I was blown away. At sometimes I was shooting at ISO3200, amazing I know."
– Ross Grieve, Portrait Photographer
PHOTO GALLERY
LUMIX GH5 Images by Ross Grieve
READ THE FULL FEATURE: LUMIX GH5 Impressions by Ross Grieve
About the LUMIX GH5
The new LUMIX DC-GH5 mirrorless camera truly sets the gold standard in professional 4K video shooting performance and hybrid photography, introducing a trio of world-firsts that make it an undisputed leader in its class. It is the first consumer digital camera to offer 4K 10-bit 4:2:2 25/30p video recording to SD Card*1; has the distinction of offering 4K quality video at 50/60 frames per second (fps)*2; and has evolved its original 4K Photo to the stunning 6K Photo*3.
The GH5 is set to hit Aussie shores in April 2017. Be the first to experience our flagship mirrorless camera by pre-ordering the LUMIX GH5 in-store before 31st March 2017 and you'll also receive BONUS V-log profile upgrade.
GH5 LEICA Kit
GH5 PRO Kit
GH5 Body Only
Read more about the new LUMIX GH5 on Panasonic Australia Blog.

*1 4:2:0 8-bit in 4K 50p/60p on an SD Memory Card.
*2 For a Digital Single Lens Mirrorless camera as of 4 January, 2017.
*3 6K PHOTO' is a high speed burst shooting function that cuts a still image out of a 4:3 or 3:2 video footage with approx.18-megapixel (approx. 6000 x 3000 effective pixel count) that the 6K image manages.