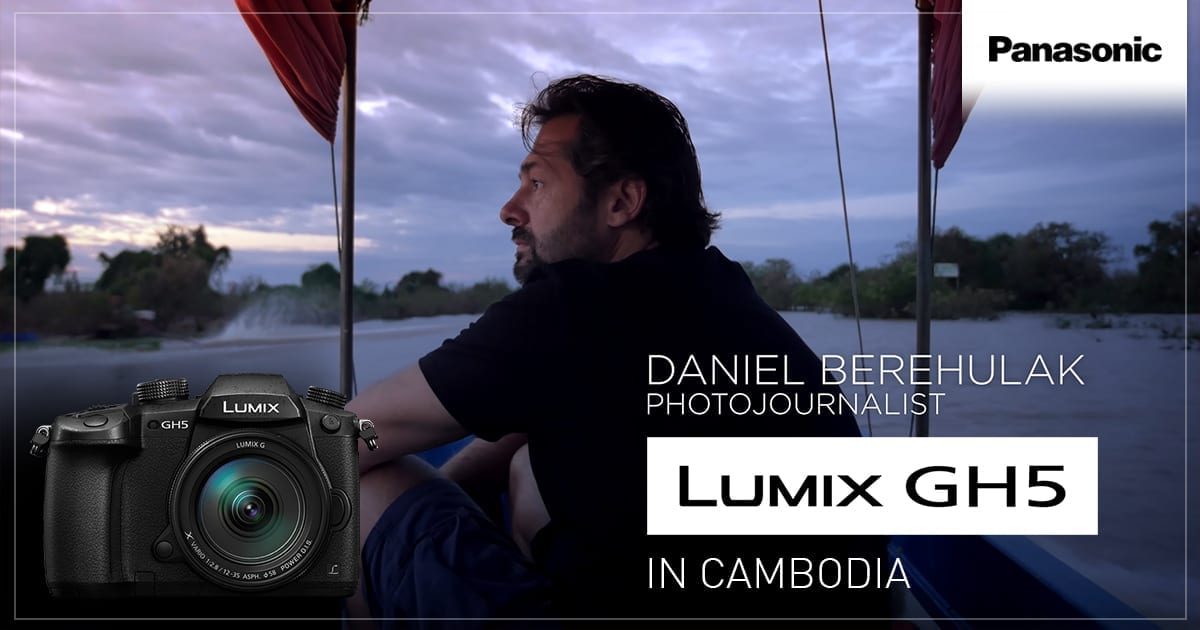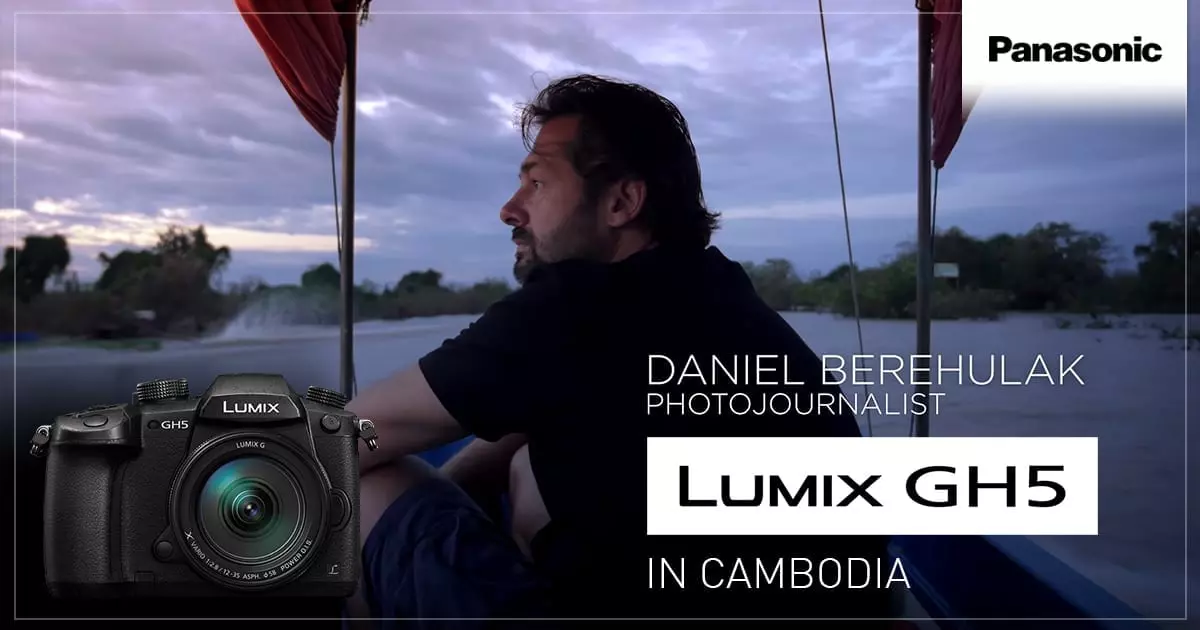 Pulitzer Prize-winning Australian photojournalist Daniel Berehulak has visited over 60 countries covering history-shaping events including the Iraq war, the trial of Saddam Hussein, child labour in India, Afghanistan elections and the return of Benazir Bhutto to Pakistan, and documented people coping with the aftermath of the Japan Tsunami and the Chernobyl disaster.
This immensely respected photographic storyteller took our new flagship LUMIX DC-GH5 mirrorless camera to the Tonle Sap Lake area in Cambodia, one of the world's most varied and productive ecosystems, where an abundance of activity, history, amazing colour and welcoming people made for a great environment to test the camera's capabilities. Berehulak reported the GH5 to be an excellent tool for photojournalism, providing professional-level lenses in a lightweight, compact, and non-intimidating form.
BEHIND-THE-SCENES
LUMIX GH5 Impressions by Daniel Berehulak
"Millions of people depend on the Mekong river and its' tributaries. Having the new GH5 allowed me to capture the afternoon light as it danced on top of the lake giving stunning reproductions of vivid colour and rustic textures of lives on and around the water's edge. The 5-axis Dual I.S.2 allowed me to capture moments in low light producing high quality images in difficult conditions. The LUMIX GH5 became the most welcome companion that provided me flexibility and freedom to capture the vibrancy and life of its inhabitants."
– Daniel Berehulak, Photojournalist
PHOTO GALLERY
LUMIX GH5 Images by Daniel Berehulak
READ THE FULL FEATURE: LUMIX GH5 Impressions by Daniel Berehulak
About the LUMIX GH5
The new LUMIX DC-GH5 mirrorless camera truly sets the gold standard in professional 4K video shooting performance and hybrid photography, introducing a trio of world-firsts that make it an undisputed leader in its class. It is the first consumer digital camera to offer 4K 10-bit 4:2:2 25/30p video recording to SD Card*1; has the distinction of offering 4K quality video at 50/60 frames per second (fps)*2; and has evolved its original 4K Photo to the stunning 6K Photo*3.
The GH5 is set to hit Aussie shores in April 2017. Be the first to experience our flagship mirrorless camera by pre-ordering the LUMIX GH5 in-store before 31st March 2017 and you'll also receive BONUS V-log profile upgrade.
GH5 LEICA Kit
GH5 PRO Kit
GH5 Body Only
Read more about the new LUMIX GH5 on Panasonic Australia Blog.

*1 4:2:0 8-bit in 4K 50p/60p on an SD Memory Card.
*2 For a Digital Single Lens Mirrorless camera as of 4 January, 2017.
*3 6K PHOTO' is a high speed burst shooting function that cuts a still image out of a 4:3 or 3:2 video footage with approx.18-megapixel (approx. 6000 x 3000 effective pixel count) that the 6K image manages.