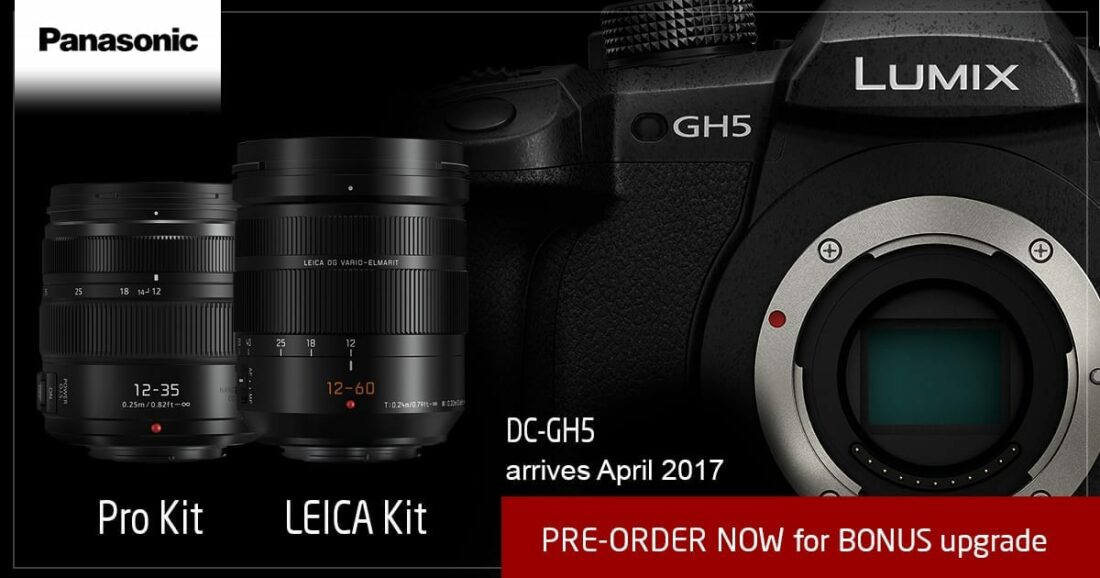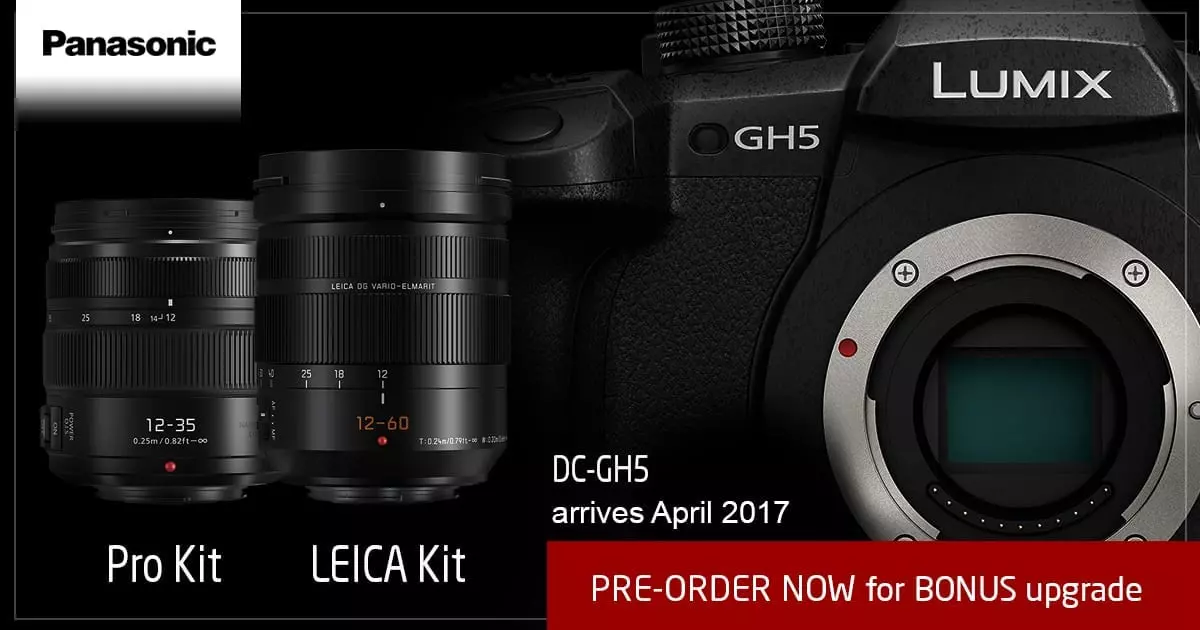 The new LUMIX DC-GH5 mirrorless camera truly sets the gold standard in professional 4K video shooting performance and hybrid photography, introducing a trio of world-firsts that make it an undisputed leader in its class. It is the first consumer digital camera to offer 4K 10-bit 4:2:2 25/30p video recording to SD Card*1; has the distinction of offering 4K quality video at 50/60 frames per second (fps)*2; and has evolved its original 4K Photo to the stunning 6K Photo*3. What's more, the stunning new GH5 is available with a choice of kit variations so you can choose your own photographic adventure.
The GH5 is set to hit Aussie shores in April 2017 and if you pre-order yours in-store now and you'll also get a bonus cinematography-caliber V-Log profile upgrade.
READ MORE: A camera revolution is coming: LUMIX GH5 photo & video hybrid.
LUMIX GH5 LEICA Kit
Looking for the ultimate in quality? The LEICA Kit comes with a brand new high quality LEICA standard zoom lens, featuring a specialised, multi-treated surface tested to rigorous standards. The sophisticated design produces brilliant clarity right to the edges at all focal lengths.
DC-GH5 LEICA Kit
LUMIX GH5 Pro Kit
The second iteration of our incredibly popular 12-35mm lens with constant f2.8 aperture, this lens is now Dual I.S.2 compatible, making it the perfect companion for handheld video shooting with the GH5.
DC-GH5 PRO Kit
LUMIX GH5 Body Only
Got the lenses you need? With 5-axis in-body stabilisation, this GH5 body lends maximum photographic benefit no matter what lens you use.
DC-GH5GN-K Body Only
BONUS: LUMIX GH5 V-log upgrade valued at $149 RRP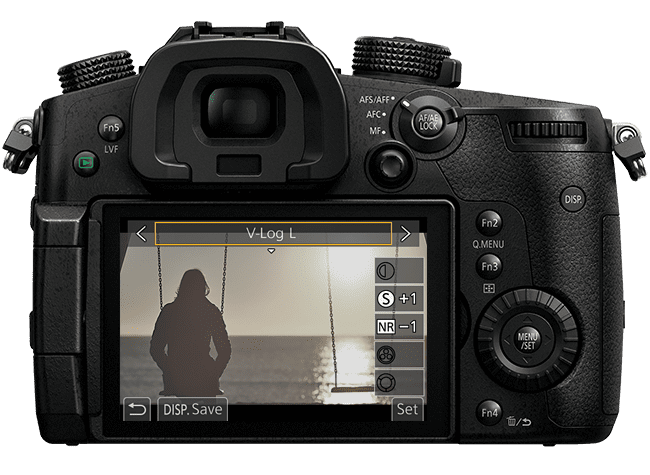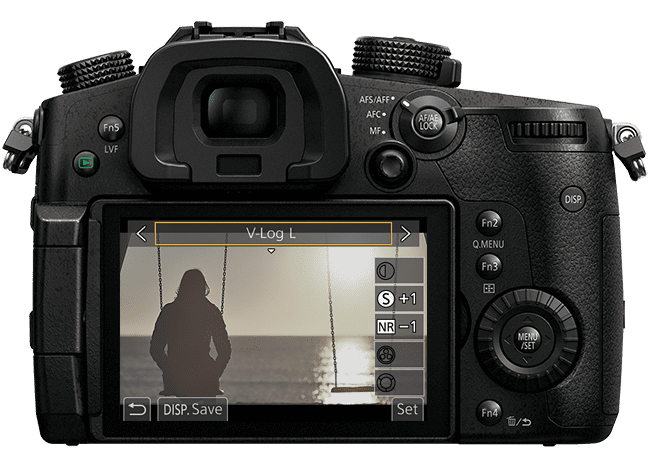 Be the first to experience our flagship mirrorless camera by pre-ordering the LUMIX GH5 in-store before 31st March 2017 and you'll also receive BONUS V-log profile upgrade*4.
READ MORE: Bonus V-log cinematography upgrade with new LUMIX GH5.
*1 4:2:0 8-bit in 4K 50p/60p on an SD Memory Card.
*2 For a Digital Single Lens Mirrorless camera as of 4 January, 2017.
*3 6K PHOTO' is a high speed burst shooting function that cuts a still image out of a 4:3 or 3:2 video footage with approx.18-megapixel (approx. 6000 x 3000 effective pixel count) that the 6K image manages.
*4 When you pre-order a LUMIX DC-GH5 camera in-store between 05/01/17 and 31/03/17.