The DMC-GH4 arrives in Australia next month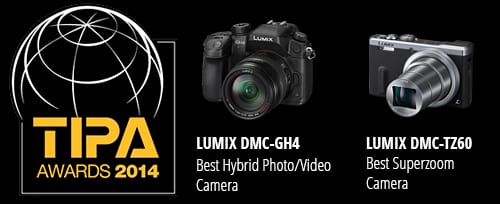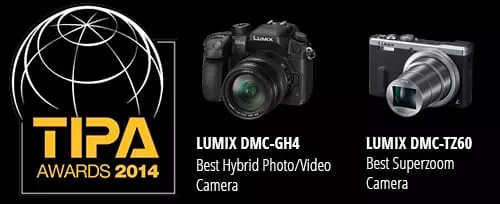 Two of the most coveted photo and imaging awards are now on the LUMIX mantle, after the GH4 picked up the Best Hybrid Photo/Video Camera and the Best Superzoom Camera went to the TZ60 at the prestigious 2014 Technical Image Press Association (TIPA) awards.
The GH4 interchangeable lens camera is ideal for advanced or professional photographers and videographers – and also a great option for amateur enthusiasts ready to step up to the next level, providing 4K video recording for the best possible video quality; as well as offering outstanding still image quality and responsiveness, backed by features to support serious commercial editing and production. The TIPA judges were particularly impressed by the GH4's 4K video recording, which is a world first feature for a digital single lens mirrorless (DSLM) camera.
Panasonic has a reputation for setting the standard for compact travel zooms with the TZ Series, so it isn't surprising that the TIPA judges were pleased with the TZ60's lightweight 30x travel zoom. The TZ60 manages to house that powerful zoom lens in a super slim body, along with a cavalcade of essential travel features such as Wi-Fi®/NFC, GPS and a number of manual control upgrades.
To have both of these cameras awarded at this year's TIPA awards is a source of great pride at Panasonic.
Doug Campbell, Product Marketing Manager, LUMIX, Panasonic Australia, said: "We're honoured to be recognised by the TIPA judges. The DMC-GH4 arrives in Australia next month, and it's exciting to see this powerful and unique 4K hybrid already receive international accolades."
"Panasonic is also proud to receive a TIPA award for the DMC-TZ60. Panasonic set the standard for compact travel zooms with the TZ Series, and these models have always been incredibly popular with Australian consumers."
MORE
Read the press release.
DMC-GH4 Product Page.
DMC-GH4 Kit Product Page.
DMC-TZ60 Product Page.
The LUMIX GH4 is ahead of the curve with world-first* 4K video recording.
Get seriously creative with the LUMIX TZ60.
TZ60 nabs Photo Review "Editor's Choice" honour.