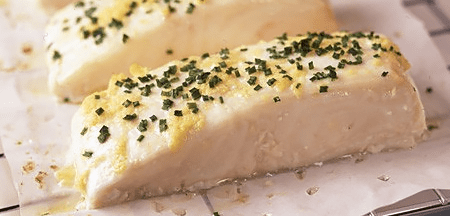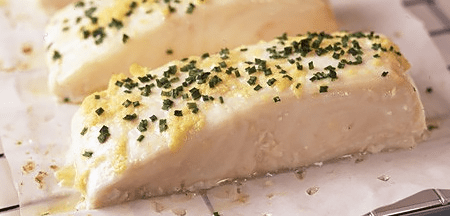 It's a well-known fact that you should be including fish as part of your healthy diet. By incorporating two or more serves a week of this nutritious and delicious superfood, you can reduce the risk of a range of diseases from childhood asthma, cardiovascular diseases, prostate cancer, diabetes and more.
While most Australians grew up on fish deep-fried in batter, the fare served up at the fish and chip shop should be more of a 'one in a while' treat. Some of the healthiest ways to enjoy fish include poaching and steaming, which makes a Panasonic microwave oven the perfect tool for whipping up guilt-free seafood feasts.
For instance, with its simple preparation and super-fast cooking time, this microwave lemon basil fish dish is handy to have up your sleeve when you want a healthy and yummy dinner but don't have the time to cook something elaborate.
Microwave Lemon Basil Fish
Serves 4
[Ingredients]
4 (200g each) blue-eye fish fillets
1 garlic clove, crushed
1/4 cup lemon juice
1/3 cup chicken stock
2 tablespoons chopped fresh basil leaves
1 teaspoon celery salt
2 large carrots, cut into thick matchsticks
1 large red capsicum, thickly sliced
1 large zucchini, cut into thick matchsticks
25g butter, chopped
1/4 cup flaked almonds, toasted (see tip)
Pepper to taste
[Method]
Place fish in a large, heatproof, microwave safe dish. Combine garlic, lemon juice, stock, basil and celery salt in a jug. Season with pepper. Pour over fish. Cover and microwave on medium (50%) for 2 minutes.
Remove cover. Using tongs, carefully turn fish over. Microwave, covered, on medium (50%) for 2 minutes 30 seconds or until fish is cooked to your liking. Set aside for 3 minutes.
Meanwhile, place carrot, capsicum and 2 teaspoons cold water in a heatproof, microwave-safe bowl. Cover and microwave on high (100%) for 1 minute. Remove cover. Add zucchini. Microwave, covered, on high (100%) for 1 minute 30 seconds or until vegetables are tender. Remove cover. Add butter and almonds. Stir to combine.
Place fish on plates. Drizzle with cooking liquid. Serve with vegetables.
Credit: Recipe from http://www.taste.com.au/recipes/19147/microwave+lemon+basil+fish
MORE RECIPES
For convection microwave ovens
The perfect combination for a fun dinner: BBQ Pork Spare Ribs.
Prawn & Salmon Filo Parcels: Whip up this tasty treat in just twenty minutes.
For conventional microwaves
Bypass the grocery aisle and make your own Easter treats (Perfect melted chocolate).
Healthy vegie choice with this Microwave Stuffed Tomatoes recipe.
Today's microwave recipe – a Brazilian-Style Flan – will make you want to samba.
Foodhack your way to a decadent brownie.
Lamingtons, the pride of Aussie cakes.
Cheat your way to the perfect Christmas pudding.
Impress with a mouth-watering pear and chocolate pudding.