With the release of our new LUMIX DMC-CM1 camera phone, we've turned the whole concept of smartphone image quality on its head. Up until now, most of us have been sacrificing image quality for convenience. We might be disappointed with the low-res, grainy shots but with a smartphone already in our pocket, the idea of adding a fancy camera to our load doesn't make much sense. The trade-off is that all our best memories are being captured in such poor quality that they are only just fit for Facebook and certainly nothing you could blow up and frame.
The CM1 is the solution to all these problems, adding the one thing we've all been missing on the smartphones we love so much: a high-end camera with image quality that meets the highest photographic standards. The combination of a 1-inch large image sensor, premium Leica lens, manual control and RAW shooting make this hybrid camera phone a photographer's dream (click here to scroll down to LUMIX CM1 Sample Gallery).
Large 1-inch Camera Sensor in a Pocketable Body
The CM1 features a 1-inch 20-megapixel High Sensitivity MOS sensor, taking it far beyond the average smartphone and into the realm of a high-spec camera. Because of the sensor size, it offers outstanding low light performance with minimum noise levels – even at high ISO. The powerful sensor means the CM1 produces crisp, highly dynamic images full of intricate details and accurately rendered soft focus.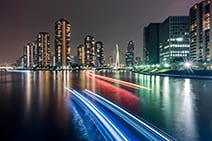 Great low-light performance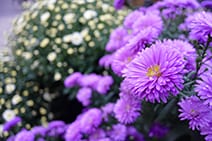 Beautiful defocusing effect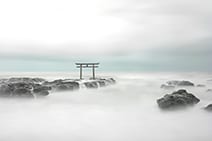 Easy to set up long exposure
Click here to scroll down to LUMIX CM1 Sample Gallery
Premium Lens for Outstanding Performance
The CM1 features a unique lens designed using the exacting standards of Leica, one of the foremost optics manufacturers. The integrated lens overcomes the defects typically seen in smartphone images and contributes to exceptional picture quality with a wide-angle 28mm focal length and an aperture of f/2.8, providing sharp images and minimal distortion.
Creative Freedom with Full Manual Control and RAW Format
Central to the CM1's creative photography features is the manual control ring, giving direct access to key functions such as shutter speed, aperture and ISO. You can compose your images with the 3D level gauge, histogram, auto focus, manual focus assist and focus peaking. Plus, the CM1 captures pictures in both JPEG and RAW formats. RAW takes image data directly from the camera sensor, offering you a greater flexibility in terms of editing and post-production.
Photo gallery
Click on any image to open the gallery. 
Related links
Read more about the CM1, including smartphone features.
Check out the CM1 product page.
Download the CM1 Photobook (PDF 3.8Mb).
Download the CM1 Brochure (PDF 1.2Mb).