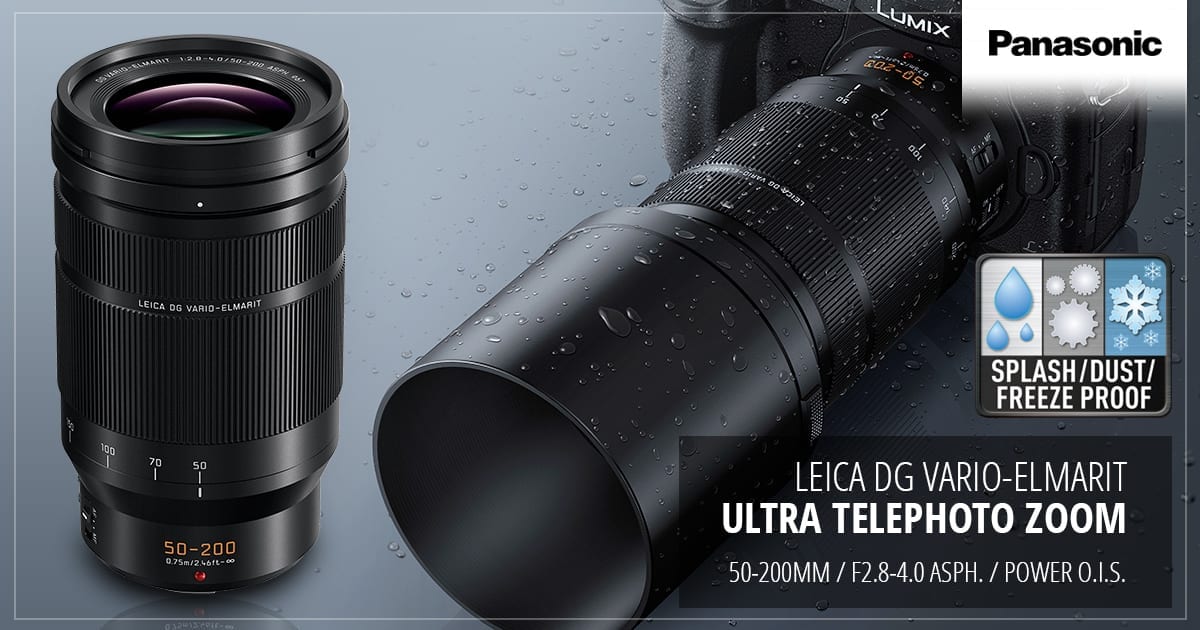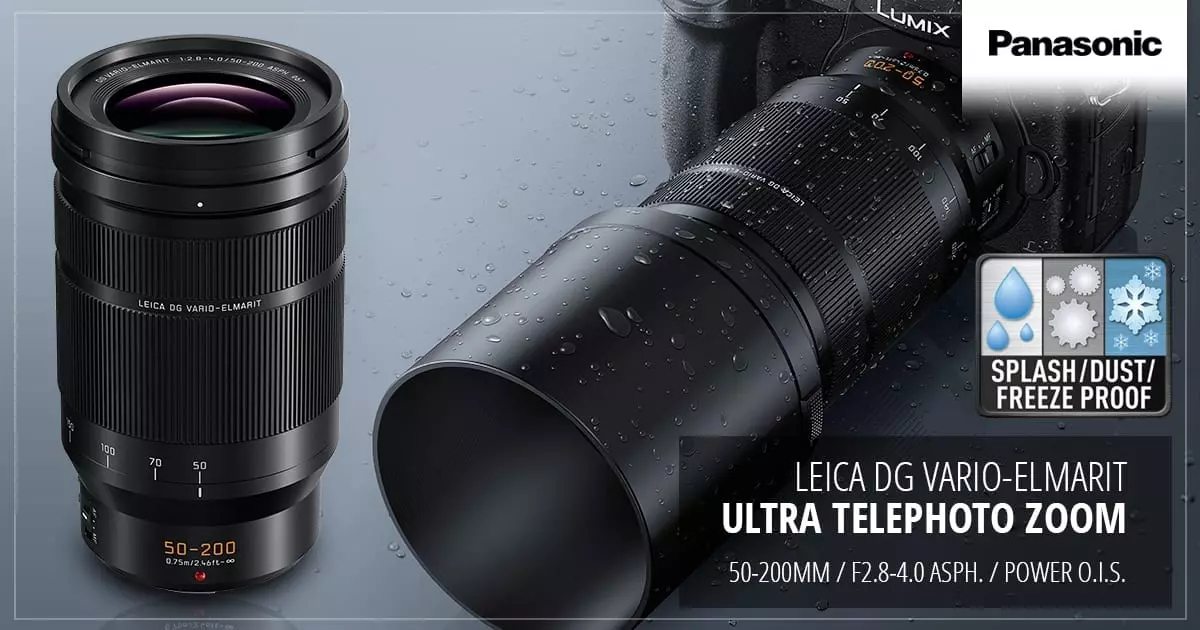 Panasonic has introduced a new telephoto zoom digital interchangeable lens, the H-ES50200 LEICA DG VARIO-ELMARIT 50-200mm / F2.8-4.0 ASPH. / POWER O.I.S. (35 mm equivalent: 100-400 mm). The H-ES50200 lens offers excellent sharpness and precision for both photo and video recording while achieving a compact mobility that is perfectly suited to fast paced action and sports photography. The rugged and stylish metallic black body is designed to match the latest LUMIX G cameras, including the GX9, G9, GH5 and GH5S.
Versatile super to ultra-telephoto shooting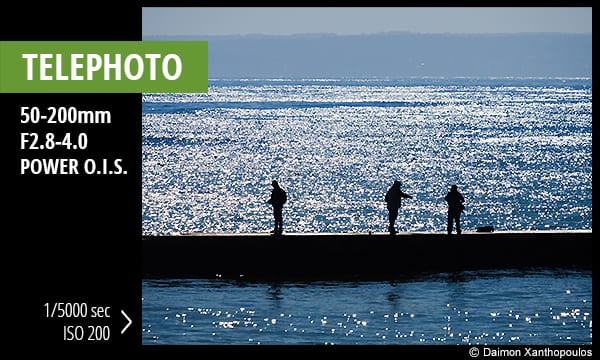 Designed for the needs of keen sports and wildlife photographers, the H-ES50200 offers a desirable focal length and speed combination – covering a distance from ultra-telephoto to super-telephoto, and with a fast F2.8-4.0 aperture. To further enhance the lens' versatility, the 67mm filter thread allows for the use of ND and PL filters. Plus, two optional Teleconverters are available, the 2.0x DMW-TC20, which extends focusing distance to 800mm (35mm equivalent), and the 1.4x DMW-TC14 (560mm – 35mm equivalent).
Stable handheld photography with POWER O.I.S.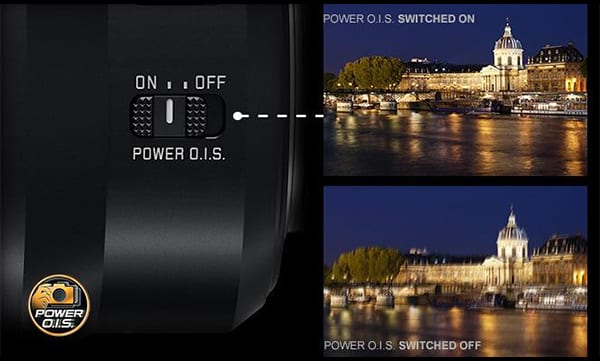 The fast F2.8 aperture captures rapidly-moving subjects, while the POWER O.I.S. (Optical Image Stabiliser) compensates for hand-shake to enable shooting without a tripod and in low-light situations. For powerful stabilisation, the lens works with Dual I.S.*1 (Image Stabiliser), and the Dual I.S. 2*2 system when mounted on compatible Panasonic LUMIX DSLM cameras.
High performance AF offers precision and speed
The H-ES50200 Leica lens is compatible with the LUMIX G sensor drive at 240fps to take advantage of the high-speed, high-precision Contrast AF with DFD. The AF tracking performance in zooming is also enhanced with high-speed frame analysis for focus control. This stunning AF performance supports the precise focusing required for 4K video.
Splash/dust/freezeproof for rugged field use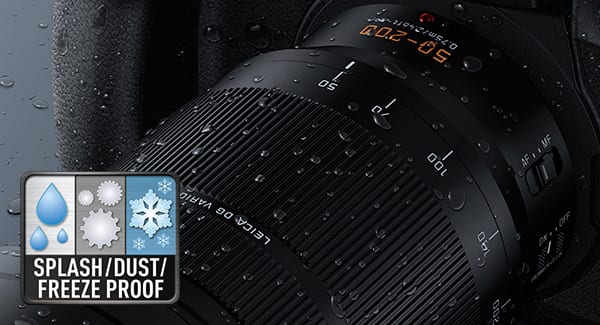 Brave the elements in nearly any kind of weather or shooting location. The H-ES50200 features a splash/dust/freezeproof construction*3 that is tough enough to withstand even heavy field use. It protects the lens system inside from sand, rain and more, making it perfect for shooting under harsh conditions.
Carry a lens kit with amazing focal range

The LEICA DG VARIO-ELMARIT F2.8-4.0 lens Series covers from 8 to 200mm (16-400 mm in 35mm camera equivalent) with three excellent lenses that provide a versatile range and superb picture quality:
The H-ES50200 will be available in Australia in June 2018 from photographic specialists and consumer electronics retailers.
*1 Dual I.S. can be used with LUMIX GX9, GX8 and GX85.
*2 Dual I.S.2 can be used with LUMIX G9, GH5, G85.
*3 The lens supports this feature in conjunction with splash/dust/freezeproof LUMIX cameras. Splash Proof is a term used to describe an extra level of protection this lens offers against exposure to a minimal amount of moisture, water or dust. Splash Proof does not guarantee that damage will not occur if this lens is subjected to direct contact with water. The H-ES50200 is freeze-proof down to -10 degrees Celsius.