Panasonic and innovation go hand-in-hand. We are always looking to the future to enhance and improve our lives, utilising the power of technology to bring about positive change. It's in this spirit of innovation that we plan to broadcast live a spectacular natural occurrence, a total eclipse of the sun, using our solar panel technology and lithium-ion batteries to power the broadcast.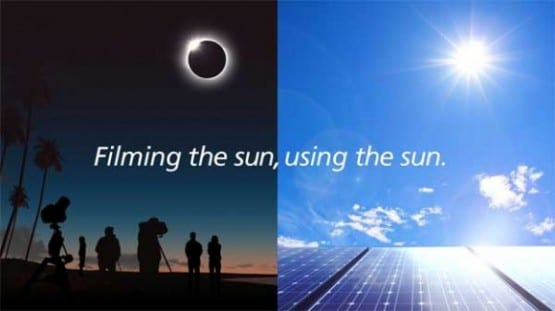 In an event not to be missed, the solar eclipse will take place on November 14, 2012, in the north of Australia. In a total eclipse, the sun is fully obscured by the Moon creating an effect that is nothing short of breathtaking.
In order to capture this phenomenon, the Panasonic team will stream video via UStream from a location in Port Douglas, Queensland. They will use 235 watt HIT solar panels to generate electricity and Li-ion batteries to store some of the electricity. The camera used to capture this memorable event will be Panasonic's high performance LUMIX GH2.
This won't be the first time Panasonic has harnessed the power of the sun for a live broadcast. In May, 2012, a solar eclipse was filmed from Mount Fuji in Japan using solar energy to power equipment.
You can get regular updates about this exciting project by visiting the Panasonic Australia Facebook page and look forward to a uniquely compelling event, brought to you live by Panasonic.