Technology website Gizmodo puts the Lumix DMC-LX7 through its paces, awarding it an impressive four out of five stars. The review notes that the camera is for people who want "stellar quality from a point and shoot, whether it's set on auto or dialled in with manual controls." It goes on to compliment the design as being very solid and very comfortable to hold with an LCD screen that is bright and clear.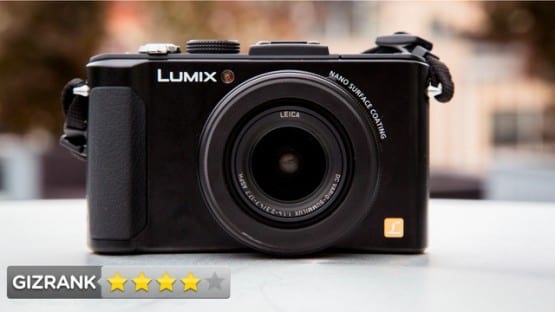 The reviewer's favourite part of the camera is the lens. Made by Leica, it is praised as one of the most impressive lenses they've ever seen on a point and shoot, with photos coming out sharper than competitors like Canon's PowerShot S100 or Sony's RX100. The incredible speed of the camera is also highlighted as it "locks onto a focal point lightning quick and fires off shots simultaneously."
The reviewer also loves the manual controls, with "an aperture ring and switch-to-pull focus, a dial for shutter speed, and ISO is just a button-press away. There's also an AF/AE lock. In short, it's among the most easily adjustable point-and-shoots we've ever used."
The final part of the review for the DMC-LX7 poses the question 'Should you buy it?' with the answer a definitive 'yes'. Its ability to shoot beautiful daylight photos and in low-light, along with the really nice depth of field for a camera of this size, all get the thumbs up and it is seen as a wonderful performer that is a lot of fun to use.