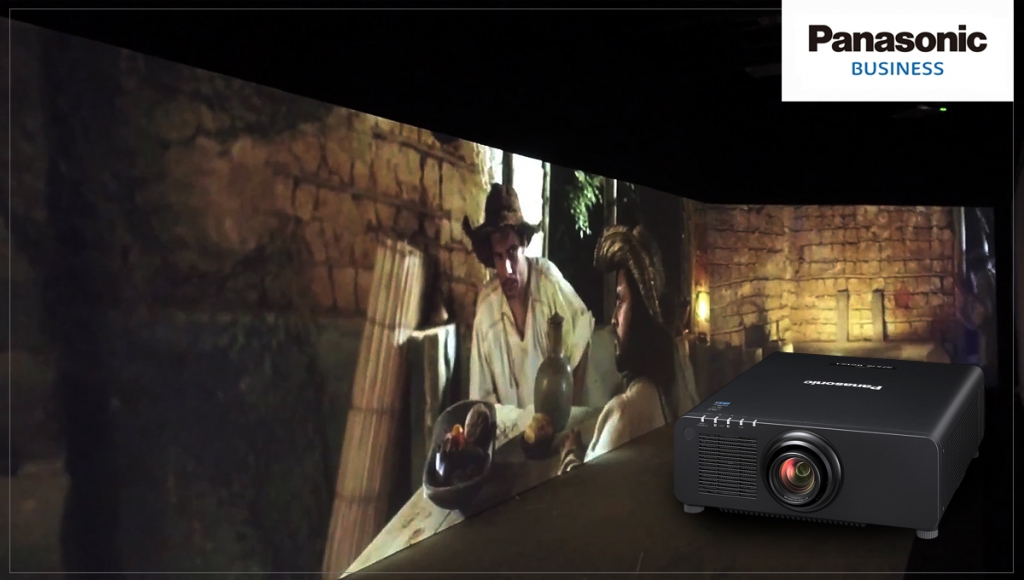 Panasonic projectors have been used to create a new cinema format for Brazil's Santuário Nacional de Aparecida (National Sanctuary of Aparecida). The movie tells the story of Brazilian Saint, Nossa Senhora da Aparecida (Our Lady from Aparecida) in a 3D cinema experience, without the need of any special glasses. Up to 12 million Catholic pilgrims visit Santuário Nacional de Aparecida each year, and they will now have to the chance to be immersed in the story of Our Lady in the sanctuary's dedicated Cine Padroeira (Patroness Cinema).
"It is the first time this holography technology without glasses is being implemented."
– Sergio Constantino, Sales Manager, Panasonic do Brasil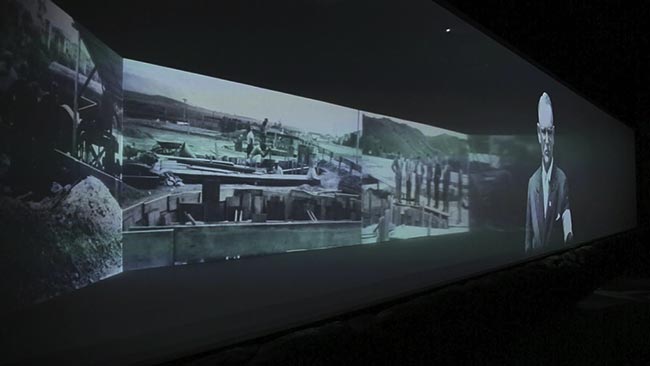 Panasonic do Brasil (PANABRAS) used ten Panasonic PT-RZ670 laser projectors and ET-DLE030 lenses to create a unique 3D experience in the Cine Padroeira. The film is 16 minutes long and each scene was recorded from several different angles and simultaneously projected onto 5 separate screens. The central screen is where the theme of the movie is played and the side's ones show the details. A fourth screen is at the bottom to give perception of closeness to the viewer and, together, with the fifth screen, give a 3D experience to the viewers, as if they were living that moment along with character, but without wearing any glasses.
"The Panasonic's laser projectors were essential for the project, because as there are 10 simultaneous projections, it was very important that they had the same image quality, luminance, colorimetry and grayscale."
– Alfonso Aurin, Project Manager, Cine Padroeira
PANABRAS suggested laser projectors because, based on the request from the client, they do not tend to have uneven wear as lamp projectors. He concluded that Panasonic's solution could provide two key points to the client: have the same colorimetry and keep a very quiet atmosphere, which were important for the cinema.
"The low noise level of the projectors is a differential since these projectors lack lamps to generate heat we have a reduction in the cooling system equipment, ensuring low level of noise".
– Sergio Constantino, Sales Manager, Panasonic do Brasil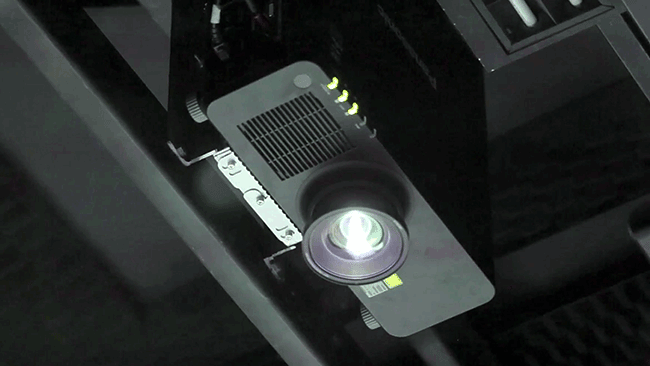 Cine Aparecida has been operating since October 2016, it has exhibited the film for more than 700 hours and was attended by more than 50,000 people. The projectors have never needed technical assistance or reconfiguration so far.
"This is a phosphor laser projectors feature. Because they don't need a bulb, they can operate for 20,000 hours without any maintenance and have stable image quality, even with long periods of use."
– Alfonso Aurin, Project Manager, Cine Padroeira
WATCH: Museum Solution Case Study – Panasonic do Brasil
Panasonic PT-RZ670 1-chip DLP™ Projector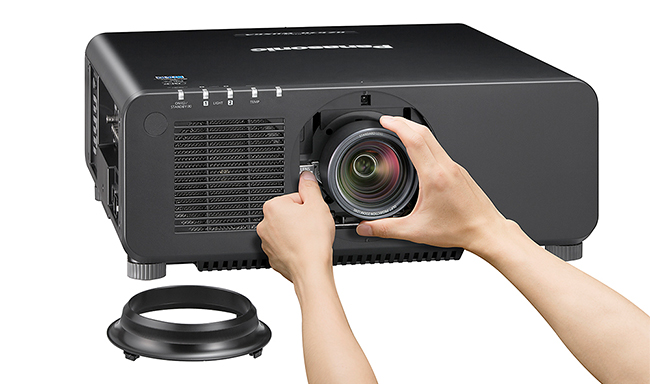 Equally at home in museums and high-end exhibitions, or control rooms and signage, the Panasonic PT-RZ670 offers the world's first*1 6,500 lm*2 of brightness in a laser light source 1-chip DLP™ projector. The PT-RZ670 is part of Panasonic's SOLID SHINE projector lineup, remarkable for their ability to function for an incredible 20,000 hours without lamp replacement and their all-angle installation flexibility.
Panasonic Projectors
*1 For 1-chip DLP™ projectors, as of July 2014.
*2 Panasonic standard value when shipped.
---
Contact us
Contact us for more information on Panasonic Business products:.