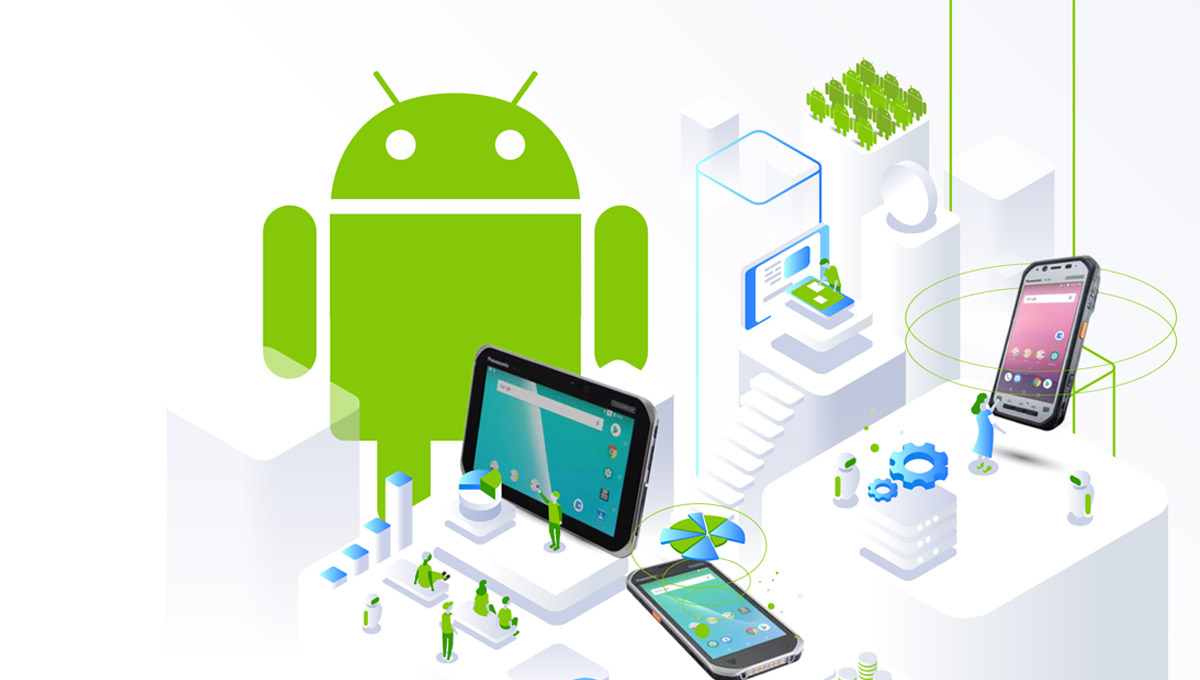 The march of Android tablets and handhelds into the business world continues at pace but security remains a concern, according to the latest independent research carried out by Opinion Matters on behalf of Panasonic that questioned 250 UK technology buyers of notebooks, tablets and handheld devices for mobile workforces.
The flexibility and functionality of Android devices remain very attractive to organisations looking to equip their mobile workers with computing tools that can boost their productivity.
A lack of standardisation in the approach to managing Android devices means buyers should be aware that not all Android mobile devices are equal. They should look even more closely at the management and security functionality being offered by their vendor and the Android engineering experience they bring to the device.
Android Tablets and Handheld Use
On average, 72% of tablets and handheld devices in businesses (excluding mobile telephones) use the Android operating system.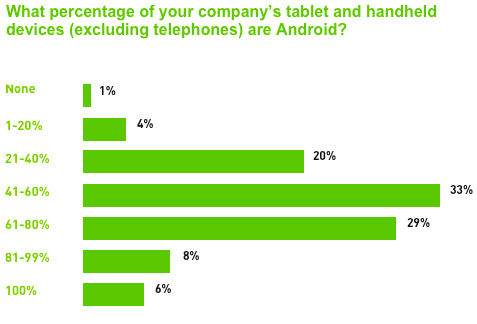 Android Use Will Continue To Rise
With 60% of device buyers saying Android was still being integrated into their organisations, the number of devices is expected to rise with the majority seeing growth for the next three years.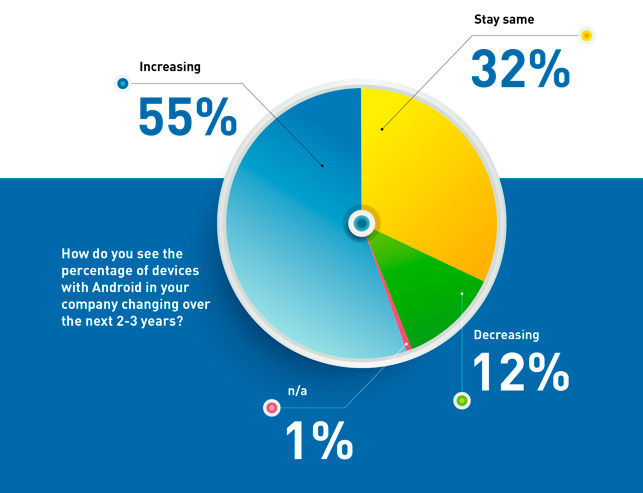 Advantages of Android Devices
The top three benefits of Android over other operating systems were said to be flexibility, security and affordability.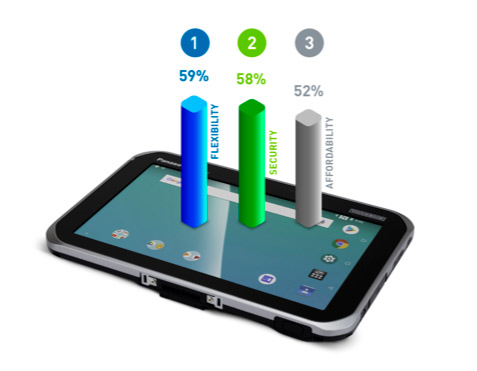 Android Device Security Concerns
Businesses believe they should be security patching their devices much more; on average 4 times a year more than they currently do.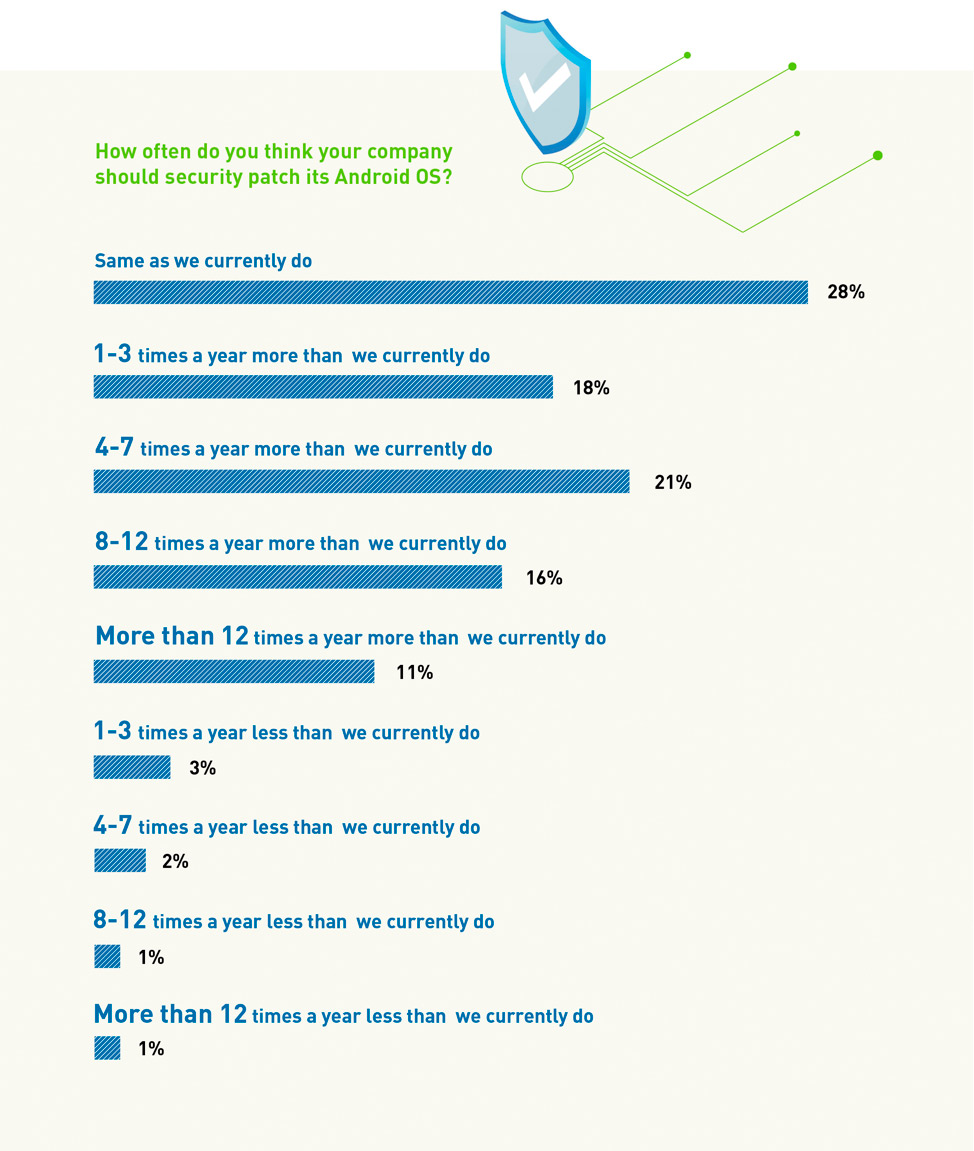 Security Patch Methods Vary
The variety of different methods to deploy security patches showed little standardisation in the approach to managing Android devices.

Android Device Functionality Expectations
When it came to management capabilities in a business Android tablet or handheld, mobile buyers expected to see the following functionality as standard:

Device Operating System Updates
Businesses currently update their Android operating systems on each device an average of 5 times per year.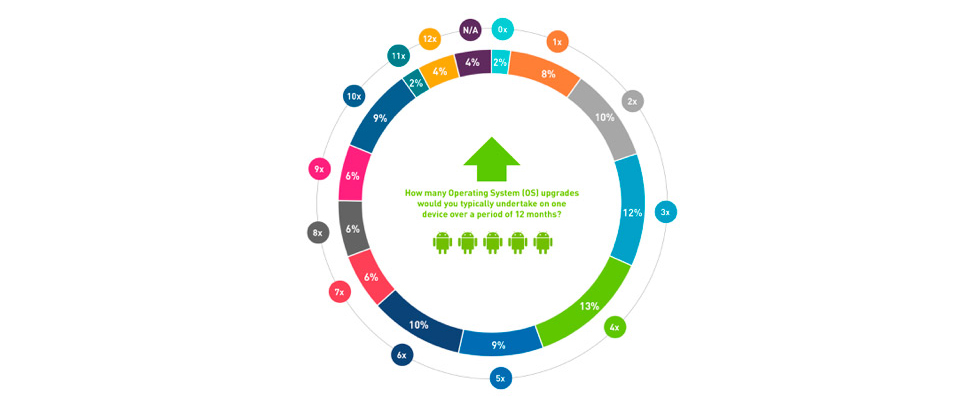 Device End of Life Support
Buyers expect their device provider to support the Android operating system for up to 3 years after the end of device's life.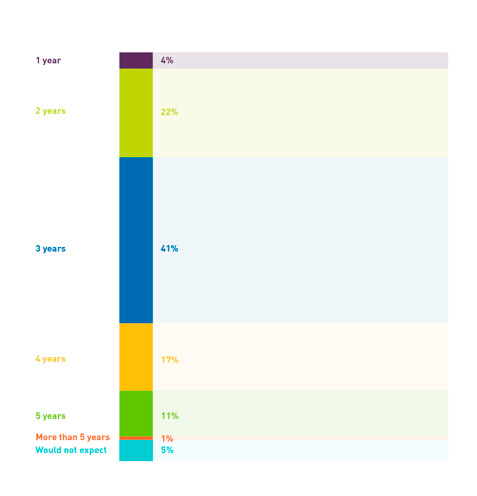 Panasonic has recognised the desire for businesses to deploy Android tablets and handheld devices to their mobile workforces and launched a wide range of market-leading, rugged devices in recent years to meet this need.
Download Whitepaper (PDF 1.87MB)
---
Contact us
Contact us for more information on Panasonic Business products:.