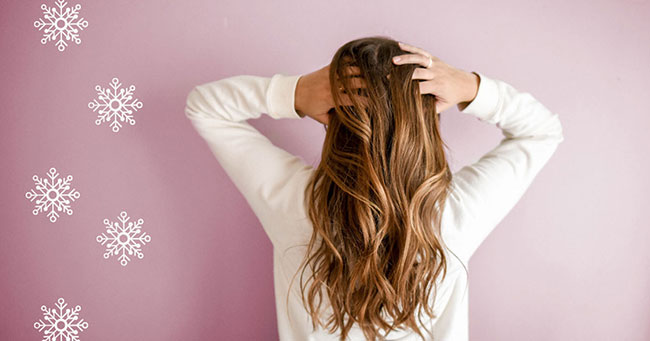 Brrr it's getting cold and it is certainly time to whip out the knits, the puffer jackets and the coats to keep yourself warm and comfortable. But, have you thought about your poor hair during this time? Probably not as much as you need to. Dry and cold winter conditions can cause dehydration, static and frizz, leading to regretful hair situations or worse, hair damage.
Results from a recent Panasonic survey of Australian women showed that hair damage was their biggest concern when purchasing a hair dryer. That's why Panasonic's hair dryers and our latest Hydrating Hair Straightener are boosted with moisturising Nanoe technology, proven to reduce visible hair damage such as split ends[1] and frizz[2] – very handy in winter months! To help your hair thrive and live its best life this season, we've put together 4 easy tips which you and your hair will love.
1. Wash your hair less frequently & avoid hot showers
We know it's super tempting to turn your shower up to full blast heat while it's freezing outside, however, this can strip your scalp and hair of moisture, causing your locks to become brittle. It is recommended to wash your hair 2 – 3 times a week in winter with warm water to avoid any dryness and irritations.
2. Hydrate, Hydrate, Hydrate!
You've heard it before and we will tell you again – hydration from the inside and out is key. Drinking about 2 litres of water a day helps maintain a healthy scalp and prevents problems like dryness, itchiness, or dandruff during the winter. Good old H2O can also energise and encourage hair growth from root to tip.
Love styling your hair? Well, it is important to ensure you are using damage reducing + hydrating heat styling products which will look after your hair such as Panasonic's latest Hydrating Hair Straightener.
Further, for some weekly hair TLC, hydrating masks are great to restore you locks' natural oils and give your hair shine.
3. Choose the right winter head gear
Protect your hair from moisture-robbing elements such as dry air, snow, wind and rain by wearing a beanie or a hoodie. Try to avoid head gear which is lined with wool or cotton as these fabrics can cause hair breakage. Opt for a beanie or a hat which is lined with silk or satin to help prevent damage.
4. Chop the mop – just a little
Getting a regular hair cut / trim every four to eight weeks is recommended to maintain hair health and keep your locks looking fresh. Just a couple of centimetres off your hair will reduce the chances of you developing dry, split ends.
We hope you find these tips useful and easy to incorporate this winter! One thing is for sure – your hair will thank you for the extra TLC.
[1] At home five-week test with 71 users, UK, 2019
[2] At home five-week test with 71 users, UK, 2019