After 2 months and over 60,000 entires, a winner of the Ultimate Panasonic 3D Pack has been drawn!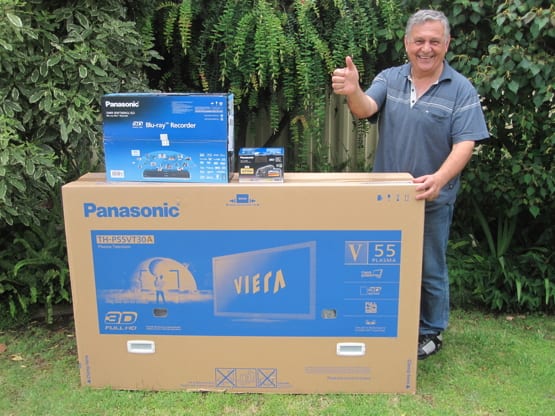 Congratulations to Bill Raptopouslos from Hoppers Crossing, VIC who is now the proud owner of this fabulous prize. Bill will enjoy his VIErA 3D Full-HD plasma TV, Full-HD camcorder with 3D lens and our best-ever 3D Full-HD Blu-ray recorder!
We run a stack of amazing promotions each year through the My Panasonic membership program. To sign up to My Panasonic and hear about the next promotion, click here.

Remember to leave your messages of congratulations to Bill in the comments below…