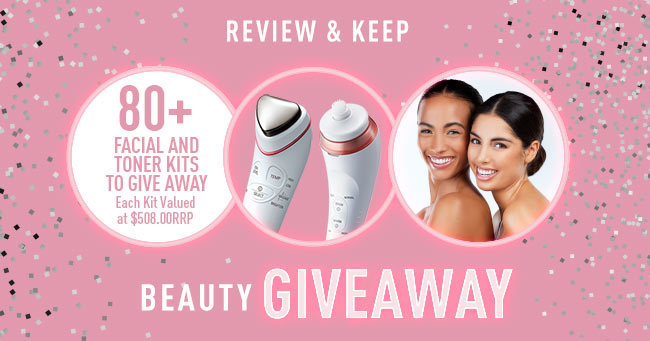 In this period of isolation, many of us are struggling to adapt to the 'new' normal. We miss catching up with friends and grabbing a bite to eat. We miss going to the gym (ok, not really 😜). We miss the freedom to pamper ourselves with a mani-pedi or a facial.
The lack of fresh air and natural sunlight combined with limited exercise and constant snacking (c'mon admit it!) will likely have an adverse effect on the complexion of your skin.
That's why now is a great time to improve your skin care routine and work on getting that glow! We want you to come out of iso looking better than ever which is why we're giving you the chance to review and keep our Micro-Foam Facial Cleanser and Ionic Toner devices. They're worth $239.00RRP and $269.00RRP respectively, and we're giving away more than 80 of these combos, so you've got a great chance to win!
Our salon-style tools provide the ultimate therapeutic experience at home powered by advanced Japanese technology. These dream machines can remove make-up, deep cleanse, tone, moisturise, brighten – and even give you a face massage!  To top it off, the luxe skincare boosters will also enhance the effectiveness of your favourite moisturising and brightening products
Are you ready to experience total skin goals from the comfort of your home? Entry is simple, just head over to our Instagram post for competition details and a link to the terms and conditions.
If you want to know more about what these beauty besties do and how they work, check out this comprehensive run-down from beauty science specialist Dr Michelle Wong aka Lab Muffin.